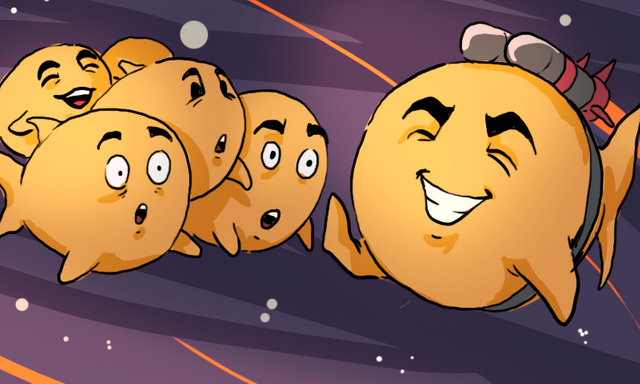 EL Hard fork 21 trae muchos cambios destinados a mejorar la cadena de bloque de Steem. Un cambio muy relevante es que las recompensas de la curaduría se incrementan del 25% al 50%.
Este cambio tiene algunas implicaciones importantes....
Espera, ¿cuáles son las recompensas de la curaduría?
Aquellos que han estado activos en Steem durante mucho tiempo ya saben todo acerca de las recompensas de la curaduría, pero los nuevos usuarios pueden no saberlo.
Debajo de cada mensaje en Steem, se muestra el pago esperado, que cambia con los votos a favor, en contra (banderas), y el precio de STEEM. Pero cuando el pago ocurre después de 7 días, el autor no recibe el 100% de la cantidad mostrada anteriormente.
En cambio, el 25% se distribuye a las personas que votaron por el puesto. Cuánto recibe cada votante individual depende de cuándo votó y cuánto aumentó el pago.
He aquí un ejemplo de cómo se ve en Steempeak, una de las interfaces de Steem. Además del pago en STU (STEEM y SBD), aquí también se muestran los tokens de Steem Engine.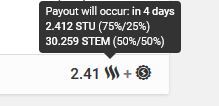 Si usted vota sobre un mensaje dentro de un plazo de 15 minutos después de haber sido enviado, recibirá menos recompensas de curaduría, las recompensas serán quemadas.
¿Qué cambia con el HF 21?
La división de la recompensa de autor/premio de curaduría cambia de 75%/25% a 50%/50%, con la intención de aumentar la curaduría.

Cuando usted vota por un puesto de alta calidad que recibe un pago alto, usted gana más recompensas de curaduría que antes. Y como usted recibe una mayor parte de las recompensas si vota antes que los demás, es beneficioso que busque activamente un buen contenido y lo promueva.

El tiempo en el cual usted recibe menos recompensas de curaduría se reduce de 15 minutos a 5 minutos, permitiéndole votar casi inmediatamente después de leer un mensaje.
¿Qué significa esto para los Vote Bots?
La mayoría de los robots de Steem requieren que les delegues STEEM POWER, y a su vez recibirás un pago líquido de ellos. El problema con este sistema es que te pierdes las recompensas de la curaduría.
MinnowBooster ofrece (además de delegar directamente en el bot) la opción de vender tu voto. De esta manera, no tiene que delegar STEEM POWER, y todas las recompensas de la curaduría van directamente a usted, porque el voto viene de su cuenta, no de @minnowbooster.
Con HF 21, vender tu voto tiene más sentido que delegar en un bot.
¿Cómo vendo mi voto?
Vender tu voto con MinnowBooster es fácil y seguro.
Simplemente vaya a minnowbooster.net y haga clic en el botón "FEED THE HUNGRY MINNOWS!

Si ya está conectado, la pantalla que se muestra arriba también mostrará su Poder de Voto y su Poder de Voto inactivo.
Si no ha iniciado sesión, se le pedirá que inicie sesión a través de Steemconnect.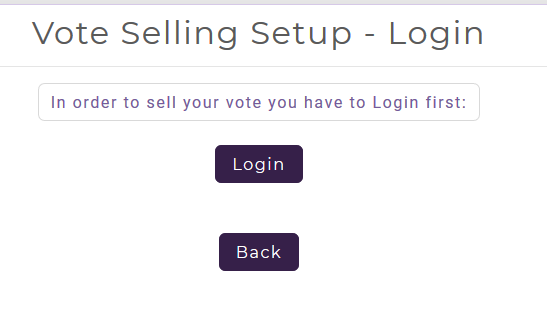 Después de hacer clic en el botón "ALIMENTAR LOS MINNOS DE HAMBRE" ("FEED THE HUNGRY MINNOWS!"), será redirigido a sus estadísticas de ventas de votos.
Si no has estado vendiendo tu voto, se verá así: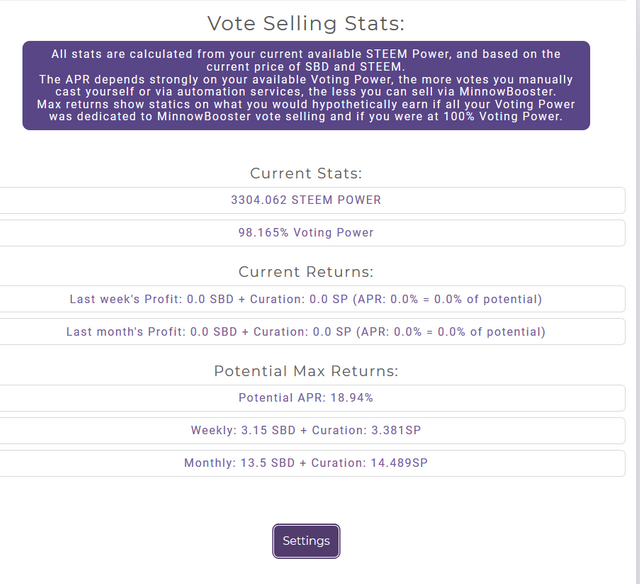 Haga clic en "Configuración " para activar la venta de votos.
Puedes elegir vender sólo a usuarios en nuestra Lista Blanca, minimizando el riesgo de que tu voto se venda a alguien que intente abusar del sistema.
También es posible vender tu voto para la promoción de comentarios, lo que significa que el usuario que paga por este servicio tendrá sus comentarios automáticamente votados un poco más cada vez, empujándolo a la parte superior de la sección de comentarios.
La última opción es determinar cuándo desea que se venda su voto.
¿No quiere que su poder de voto caiga por debajo del 80%? Sólo se vende cuando está arriba.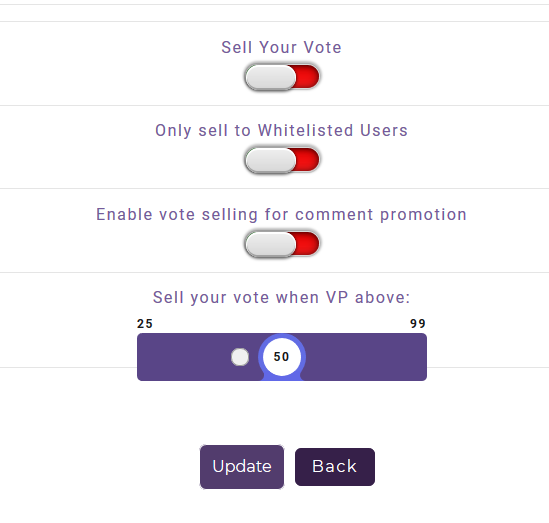 Y eso es todo!
Puede cambiar su configuración y desactivar la venta de votos en cualquier momento.
Si te encuentras con problemas o ves gente que debería estar en la lista negra por comprar votos a través de MinnowBooster, no dudes en contactar con nosotros en nuestro Discord Server.
---
---

| Visite nuestro sitio web para más información! | Suscríbase a nuestro Canal de YouTube |
| --- | --- |
| | |
Configúrelo hoy y contribuya a construir un mañana mejor!


¿Quieres una forma más fácil? Utilice nuestro SteemConnect proxy link
Únase a nuestro Chat de Discordia
Obtenga apoyo y conéctese con nosotros y con otros fans de BuildTeam!



---