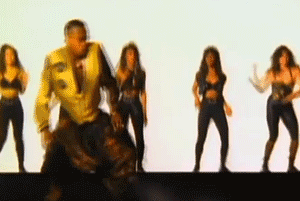 Can't touch this da na na na ♪
Guess what, GUESS WHAT?
I'm a Minnow woohoo!
Today is a really good day, not only have I become a minnow, but I have also sold my house! OH YEAH BABY!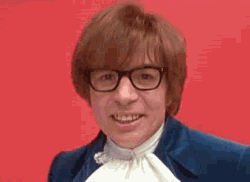 So with real good reason to celebrate; A toast to all you fine people out there! May you too enjoy this day and... and.. and... well... party on!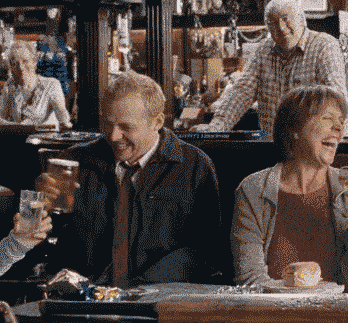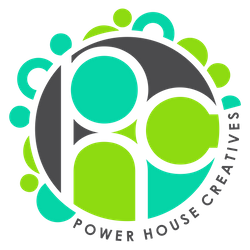 Oh wait! I forgot something!
Don't go, not just yet....
Now what was it that I was forgetting... Hm... Let me think.... think, think, think....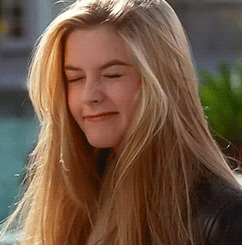 Oh YEAAAAAAAAAAAAAH. How could I forget! I forgot all about you guys!
Nah, of course I didn't. Look between you and me, I told you not to do it, hey, don't look at me, you went ahead and did it anyways. Pfff all that supporting and upvoting on my posts, resteeming and connecting... yeah you know who you are. pffff.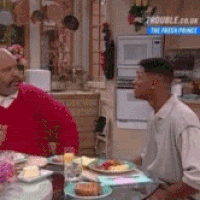 Because of you all, ya, I blame all of you... Oh you need names? Well fine... here's a few!
Let's start with @eonwarped. Mmhmm. I'm pointing at you! You are the first to have sent me a delegation because of bandwidth problems. Loosening up the chains and letting me comment and all that good shit. Pfff. Oh and then you even commented on my posts and even enjoyed the one post I wrote about that chocolate saltines recipe. You know, that how to... And look at you now... Don't think I'll ever forget you.
The second is @spiritualmax. Spiritual, SPIRITUAL! Man, if you were less of a genius, I would be able to say more to you. You're the second to delegate to me and pushed me far. Dude, this distance relationship... it isn't going to work. They never do. But please, do visit, I like saying hi once in a while! I should visit too... (btw, how's the wedding planning?)
After that, it was @abh12345 that got in on it. With such a nicely... err disgustingly gesture, he made sure to delegate an amount that would make me a fake minnow, all the way till I actually became one. Way to make me follow the crowd there dude. Sheesh. Man that guy had real high hopes for me. So much that he gifted me 4 steem to push me that tiny bit that I was missing! Who does that. Kick in the ass and watch you fly! Btw... thank youuuuuu.
Then there's this woman. This girl who brought me here, decided to do the same. She got me hooked to steemit, and because of her I'm freakin addicted to this social media like a junkie stuck on crack! Sores and all! @earthmother, you sneaky woman, you. Wanting better for me all the time like if this was something better than facebook. WHAT TOOK YOU SO LONG TO GET ME ON HERE???? Oh wait... that was me being skeptical, nevermind. Big hugs, don't be mad.
@HELPIE! Everyone in Helpie. All you ... disgustingly fine looking people! How can you live with yourselves helping all those people. Like.. hm .. yeah.. that's ... that's .. oh wait, I'm a helpie too. Ahem So theres @carrieallen, @paintingangels, @bemblemaniac, wait... let me go check who else is there...
...
....
.....
Oh, I forgot I was writing this post! ... There's @meno and @pechi, @futuremind, @jayna, @nickyhavey... Oh wait no, you're not there anymore.. oooooh ohohoohohohohhohohoooooooh wait till I get to you! You're in big trouble!
Ok I can't name them all in there cause there are just so many of you. You guys grow like a plague! What's up with that. Like the biggest freakin Discord channel there is! You guys even have this curation thing happening, manually curating people team. Oh yeah I'm on that too. Hm, well... I guess I can't say anything too bad then... but here is a secrete... thank you Don't have me say it twice. Miss it the first time and just too bad. I ain't so great at saying this thank you stuff.
No, of course I'm not trying to mention amazing people that have helped me get to where I am now. Did you see already who's mentioned? They are nothing less than amazing! Wait.... I said that wrong.
Ok. So there's this other big group. They have this two name thing cause they decided that Steemit wasn't enough for them. They use to call themselves #steemitbloggers and now they go under #powerhousecreatives. Why? Because they think growing everywhere is important and an awesome way to support. Like who ever thought that would work? And now look what's happening... I'm on freakin Twitter too! Can you believe it? Pffff. Ya right.... look at me being all social. eyeroll
They are pretty sick people too. @jaynie, what a boss, she's got this boot thing going on (she has nothing to do with my story series I've started fyi), so get on her good side just incase, that shit is scary. But with CLASS! Man that girl has it going on!
And then there is @zord189. This guy is all up in his head. I mean, he is always thinking, always busy, always doing something good. Disgusting, I know. But wait for the juicy details. Get closer so I can let you in on a little secret.
He and Jaynie, they have this thing going on, the more you do, the more they support. Like, who the heck does something like that! Who has time for that!???
There are all these people that line up like zombies at a brain buffet. They are all doing the same thing, this mass support like if they are brainwashed do-gooders.
Ugh again I'm in that system but, I'm no zombie... I'm not, honest! I just can't prove it to you right now. Wide eyed blinking
And all this happened because of Jaynie and Zord. Gathered them all like cattle!
There are a few in there that I can prove that are. Just, just look at the list: @fionasfavourites, @rebeccabe, @plantstoplanks, @cheese4ead, @wales, @quillfire, @jayna (OMG shes plagued and zombied, RUN!), @d00k13, @bluemist, @bengy, and on and on and on! OH man! @abh12345 is here too! No wonder!
These guys and everyone in #powerhousecreatives support like no ones business.
Alright so back to this Nicky guy. This guy is just full of it. FULL OF IT! Wondering what he is full of? Full of that glittery joy that makes you take his suggestions like a message from god. He's got this talent, like this thing that lights up like a lightbulb, it's hard to explain. Like one day you say something and never think about writing it and then DING! Here comes Nick out of thin air and says, write about it. Just DO IT!
You wonder if it's a good idea to do something? Ask Nick, and guess what he'll say: HECK YA! And be all over it like white on rice. Trust me, it works, he's done it to me and now look, I've got a 6 part story series going on, I wrote a post he encouraged me to write and I got a nice amount of support and feedback on it and the stories too btw. If it weren't for him (and a few others with their encouraging zombie habits) I wouldn't have made it to minnow today. Saying thank you wouldn't be enough to cut through the pain and suffering I had to endure through all this freaking love and caring stuff that you share. But still, thank you.
Man I wish I could give you guys shit more than this but I can't, I just can't cause you guys are all too good for me. I'm the one who is plagued and zombied, all being cured by your glittery joyous shit, like that unicorn that shits out rainbows.
Thanks guys, I got a lot more color happening in my gothic black and white world. <3 <3
OMG! How could I forget the rest of you that are not in these communities? Of course I haven't, are you joking? Jesus, I love you guys. @dandays, @puravidaville <= lovely couple there, go support!! GAWD my brain is going to explode cause I just can't come up with naming everyone! Another important one is all of those that made the Ultimate Crochet Contest happen. @crocheille, @artemisnorth, and all of you contestants. You guys and girls are awesome!
Now to the rest of you wanting to become a minnow, read the damn post! The message here is to connect with people, join communities and make this place worth your stay. Write great posts and celebrate every time you get a stinking comment!