I have known @adjoke16 for years now and every time we meet, our discussion is either tending towards fulfilling purpose or how to get more financially. She has undoubtedly shared wit me many opportunities some I harnessed while others I wasn't serious about.
@adejoke16 introduced steemit to me moths before I joined, it seem a bit late but it wasn't that late. Thank God I joined.
The truth be said I needed to get an additional string of income, maybe the only one. I joined and was determined to make an impact here, I'm on a journey, watch out!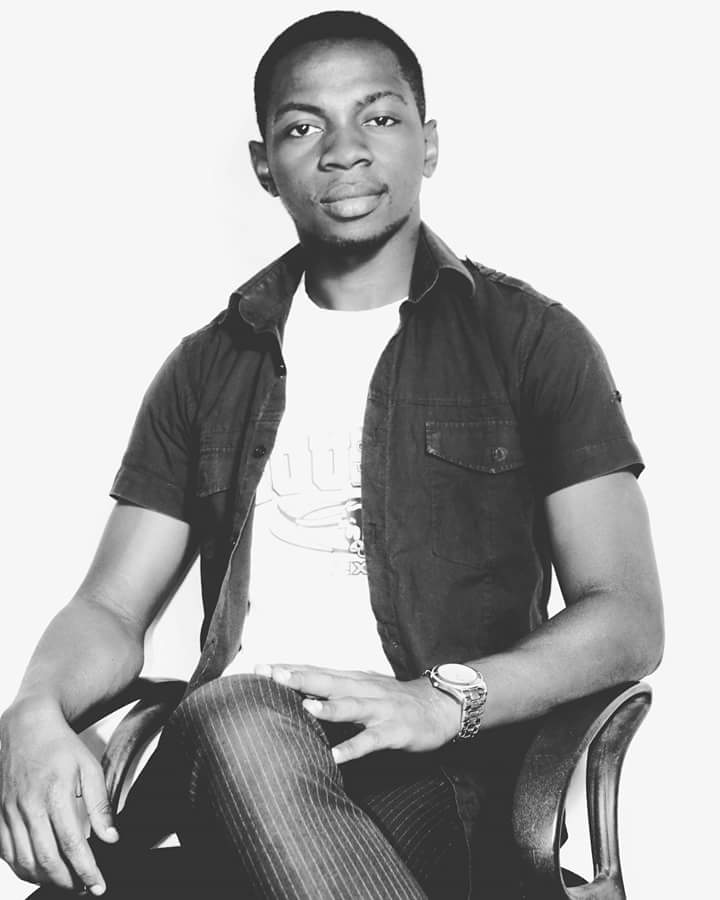 Who am I?
I am a Nigerian Writer, Blogger, career-coach, Orator, Journalist, 3D animation freak and student, movie lover and a God lover
who believes in motivating and inspiring
youths for a positive change in their environment.
I have over the few years developed a keen interest in reaching out to high school students because that's where we make most decisions that will influence the rest of our lives.
I believe in motivation but prefers inspiration because its what keeps one going when motivation dies. I love see the best in other and believe everyone can attain
greatness.
I've been involved in several life changing programs e.g as an ambassador for Imperial Integrate Consult at the National Career Fair that was held in Unilag, as a member of Rotaract Club, UI amongst others
Tobi loves meeting new friends, country music, and above all he loves
God.
The founder and pioneer of Aristokratos Organization, and organization dedicated to improving performance of high school students by guiding them to purpose discovery and self actualization
I love this post https://steemit.com/unitalented-adjustments/@aristokratos/amazing-adjustments-that-have-happened-to-my-life-since-i-found-steemit-surpassinggoogle-untalented-contest
My Steemit Journey
I started out with high hopes and false believe that I had all it takes because I've been writing for some years now. I believed i had better chances than a couple of others, how wrong was I.
I got discouraged with my first introductory post and quickly realised that it's not talent, it's more about hard work.
Thank God I was introduce to a family of stemians, awesome souls.
I though still have not gotten the readability I wanted but I have learnt with time I'll will attain my dreams.
My Goal on Steemit
1 Increase the Readability of My Contents
I have always believed their people that needs to hear you. Everyone has a unique voice in the universe, every one has a hope to share, someone needs you.
I wish to use this platform to amplify my voice and reach out to others who needs to find inspiration in seemingly dark times.
2 Give Back to The Society
Although I might seem to have nothing now, but I know I have something to share.
Steemit has opened my eyes to new ideas and via this platform I started a community that will help poetry lovers to birth their emotions and imaginations into letters.
Also I have made a duty which I have been doing to reach out to those genuinely in need through my profits here. I want to bless lives and make people happy
3 Draw as much Inspiration from People ahead of Me
My first week on steemit was when O encountered @surpassinggoogle and other awesome people. They revive the zeal of creating a better world in me and gave me a brighter hope that it is indeed possible to create a society where love is our watchword.
** What Value Have I?**
First, I intend to restructure people's ideology towards poetry and creative writing.
I discovered many people have things to share but the how is the constrain**
Also, I wish to help young writers develop. Once I stand well, I've had mapped out plan of contest that will develop others and motivate newbies.
Finally, spread this message of love. I've been telling people about steemit ever since I joined because I know this is a platform that empowers once dream into fulfillment.
Why I Deserve to Win
I deserve to win this contest because I have original and contents the world needs to see.
I have not been getting good pays and views which I sincerely have tried several means to getting better. I'm still working on myself though, when I win I will lift others up as @runicar
Thanks for your time and @runicar I'm grateful for this amazing opportunity.