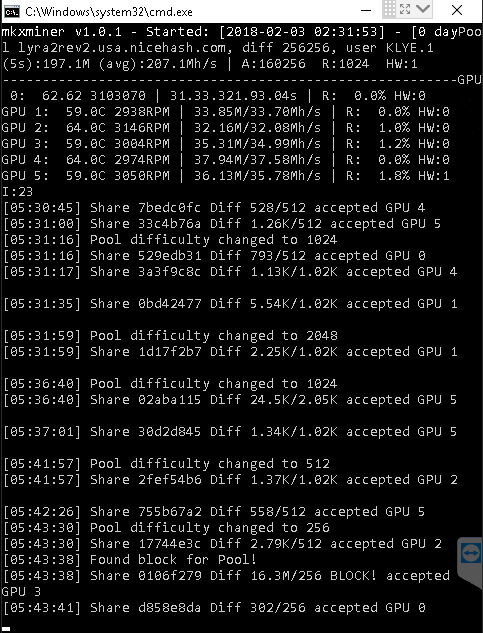 Just a short and sweet post letting everyone know that my small little 7 card mining farm finally hit a VTC (Vertcoin) block while using pool.verters.com! Since then I've switched over to nicehash.com secret Lyra2Rev2 farm for better daily payouts and undervolted my farm a solid 25%. Taking my total daily power consumption less than 1KW/H for the operation!
Which, is a hell of alot better than the ~1.75KW/H the farm was sucking before hand, Given that crypto prices are falling a little bit the want to get more efficiency per energy used is a must. And seemingly it's less wear and tear on the GPUs to have them hashing at a slowwed and underclocked pace rather than balls to the walls type thing!
Trying to get everything 100% tuned in and stable as a side project while I go out and hunt for a new main witness server... It seems that my old servers aren't keeping up to the intense resource requirements anymore needed to run a STEEM instance..!
WOOT! Found another block on Nicehash.com!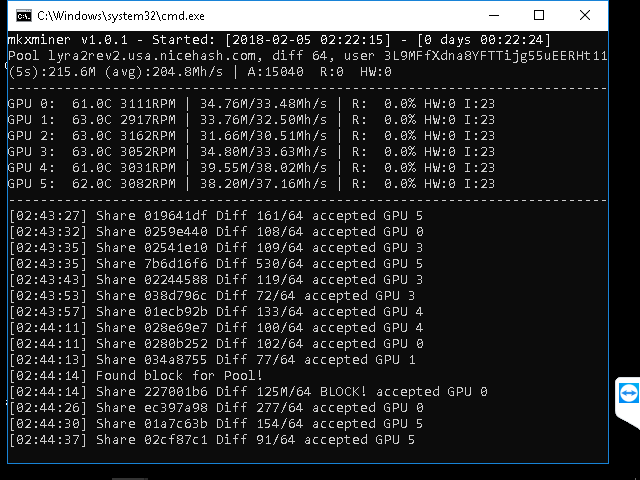 ---