Bought another Sapphire 7950 for my DDR2 budget mining rig
Hello dear Steemians
Lately i was looking to buy annother graphique card to put it on my budget rig, i did a lot of research and couldn't find a good one that suites my budget becasuse of sudden price rise that happened lately with the graphic cards (even with old cards) and availability too!
After a while i found a Sapphire 7950 with somehow a good price (125$) and i know this card will be good to me because i already have one, it's a good and durable. if you haven't read my old article about this card feel free to take a look at it
A 150$ DDR2 budget mining rig
Here's my new Sapphire 7950

What i really like about this one is it's so clean, not much used looks almost like a brand new graphic card!
I put them both the 7950's on the x16 PCI-E lanes and here's how they look on the mobo

Now it's time for the benchmarks
It seems that i already put the benchmarks of this card on my old article and it performs the same! if you want to see the results check my old article for it, im going to do both the 7970's test and results here.
Equihash



Im mining Hush (Zdash) using Claymore's ZCash AMD GPU Miner v12.5

CryptoNight



Im mining Monero using Claymore CryptoNote GPU Miner v9.7 Beta

Ethhash
Due to the increase in DAG size these cards can't mine Ethereum anymore!

However since there's some other Ethhash coins these cards can mine them with a decent hashrate and here's an example mining Musicoin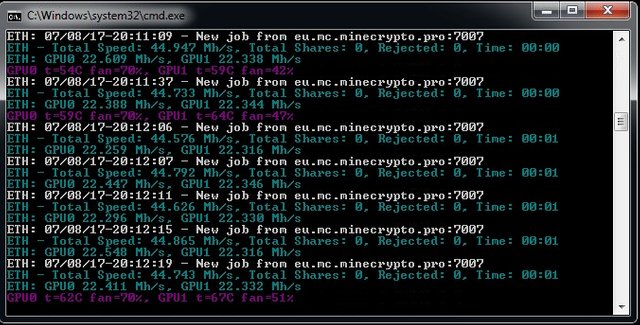 Im mining Musicoin using Claymore Dual Miner v9.6 on solo mode
Here's what i get from mining the whole day using both cards via Whattomine.com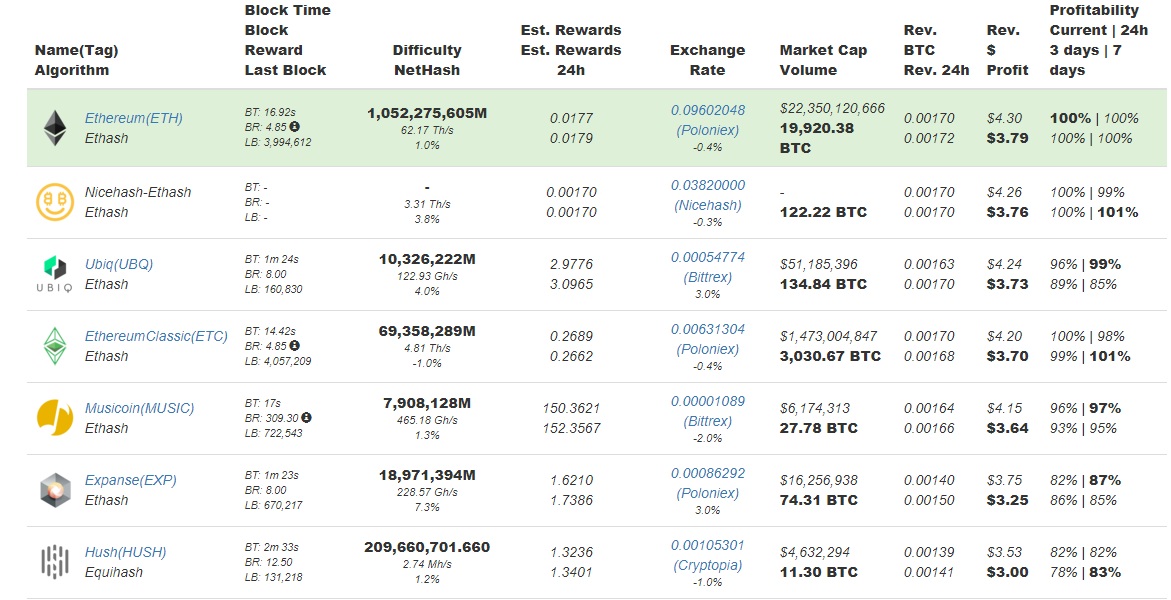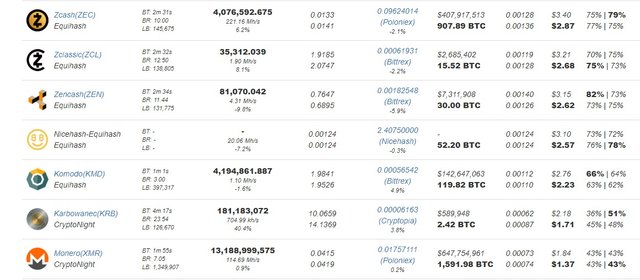 These cards are still good at mining compared to the new graphic cards out there (RX Series - Nvidia 10xx series) although they consume more power but they give decent hashrate, the good thing about this cards is the fact you get the ROI (return of investment) faster than the new cards do the price rise! if you want to start mining and you found these cards for a good price and you have a low electricity cost price these are good ones.
---
Thanks for reading, i hope you like my article, if you do Resteemit
Have a good day.
---