| | |
| --- | --- |
| This photo I made during an evening walk in Nizhny Novgorod along the Fedorovskiy embankment. This embankment is at a fairly high altitude on a steep bank. In the evenings it offers a stunning view of the sunset. | Эту фотографию я сделала во время вечерней прогулки в Нижнем Новгороде по набережной Федоровского. Эта набережная находится на довольно большой высоте на крутом берегу. Вечерами с неё открывается потрясающий вид на закат. |
| A lot of people walking. Father with the child launched a kite from a high bridge. And it was so beautiful, although so simple that many stopped and watched the flight of the kite. We also stood for a while, recalling our childhood, admiring the scenery and the colorful kite flying in the evening sky. | Очень много гуляющих. Отец с ребёнком запускал с высокого моста воздушного змея. И это было так красиво, хоть и так просто, что многие останавливались и наблюдали за полётом змея. Мы тоже немного постояли, вспоминая детство, любуясь пейзажем и летящим в вечернем небе красочным змеем. |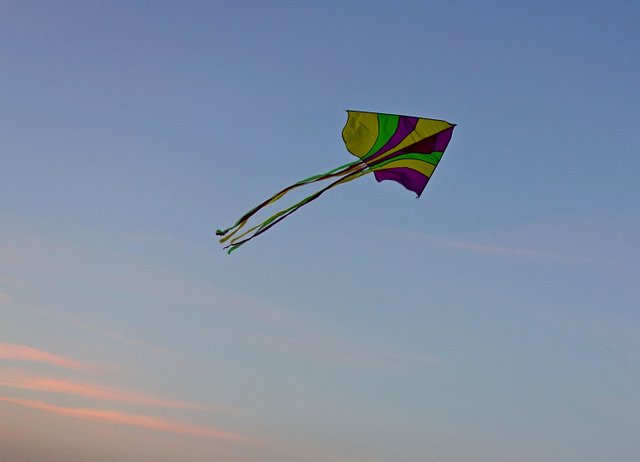 This is my entry to MINIMALIST PHOTOGRAPHY CONTEST by @minnowhale.
Camera Sony RX-100.
@cleverbot, @banjo, вы запускали когда-нибудь воздушного змея?