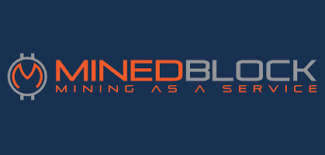 With the growing rate of digitization, a currency which would serve as a means of exchange was needed to combat the problems of the normal world currency such as theft, central control etc. This led to the creation of crypto-currency.
This currency is otherwise known as the digital cash.
This currency has provided a dynamic fast growing dynamic market for investors and speculators, furthermore it is free from political and economic influence.
It has brought about a turn around in different industries and sector of the world such as economy, health etc. who have adopted and exploited it.
Their daily trade volume has become exceeding high.
Crypto-currency is a digital asset created to serve as means of exchange, it uses cryptography to protect financial transactions and verify the transfer of assets.
This currency adopts a decentralized control system where nobody has control over it compared to centralized currency (Fiat Currency) and it's central banking system.
Another fact to be considered is that this incredible currency doesn't just originate from nowhere.
It is mined by the Crypto-currency Mining Industry.
THE CRYPTO-CURRENCY MINING INDUSTRY
This industry plays a very crucial and important role in the crypto-currency world. Unlike the physical cash, crypto-currency are produced and stored digitally.
The people who voluntarily offers the computing power and to source for these crypto-currencies are called crypto-currency miners or crypto-miners.
Crypto-currency do not have a central government that decides about the future of the system and control it's activities, it is a decentralized system with borderless democracy which miners vote with their computing power to reach order and consensus.
Crypto-currency mining or Cryto-mining is a process in which new coins are sourced for and are brought into existence.
Mining is a validation of transactions. For this effort, successful miners obtain new cryptocurrency as a reward.
A crypto-miner is responsible for ensuring the authenticity of information and updating the blockchain with the transaction.
From this computerized process new crypto-asset are created and brought into use.
With this the mining industry is considered to play a very crucial role in the crypto-currency world, because without the mining of crypto-currency,there won't be any cryto asset to trade on...
Nowadays, the mining industry is becoming difficult and stressful to participate in, some challenges make it so.
These challenges includes........
Outdated mining equipments
This has become a challenging issue as it is expensive to acquire the new and improved equipment and technology needed to mine efficiently and effectively, this discourages miners from participating in mining.
Unavailability of financial input
A lot of financial input is needed to mine effectively and this impacts the net revenue generated at the end of the day.
An adequate supply of energy is needed to power the equipment and technology involved as an energy shortage could cause severe damage.
Miners with new and improved equipment and technology and a good source of energy tend to mine more coins effectively than others who do not.
Ban of crypto-currency mining in some countries
These ban makes miners in that country move to another country where mining is allowed and this adds to the cost of operations(Mining).
To combat this problems, I want to introduce you to
INTRODUCING MINEDBLOCK, A PLATFORM WHICH LIBERATES THE MINING INDUSTRY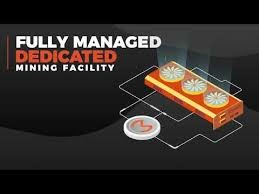 MINEDBLOCK is a crypto-currency mining platform, which focuses on mining of digital assets and is directed at eliminating the problems haunting the mining industry.
To tackle these problems, MINEDBLOCK will make use of the new and improved equipment and technologies such as customized GPU mining rigs, ASIC unit FPGAs and lot more to mine the currency.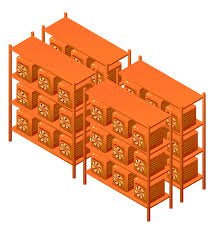 A security token offering (STO) will be created and runned by minedblock in order to tackle the problems of financial input for the mining operation.
This provides opportunity for investors to participate and make profit from it's operations.
Minedblock also provides a competent team of operators who will operate and manage the equipment and it's mining operations to guarantee maximum productivity and profit.
Minedblock has also taken into account the need of adequate, constant and trusted source of energy, therefore it has decided to establish it's facility in an area that meets this demands and does not pose any threat to the mining and trading of crypto-currency.
It ensure it operations are transparent by keeping its customers and investors updated of it's operations.
THE TEAM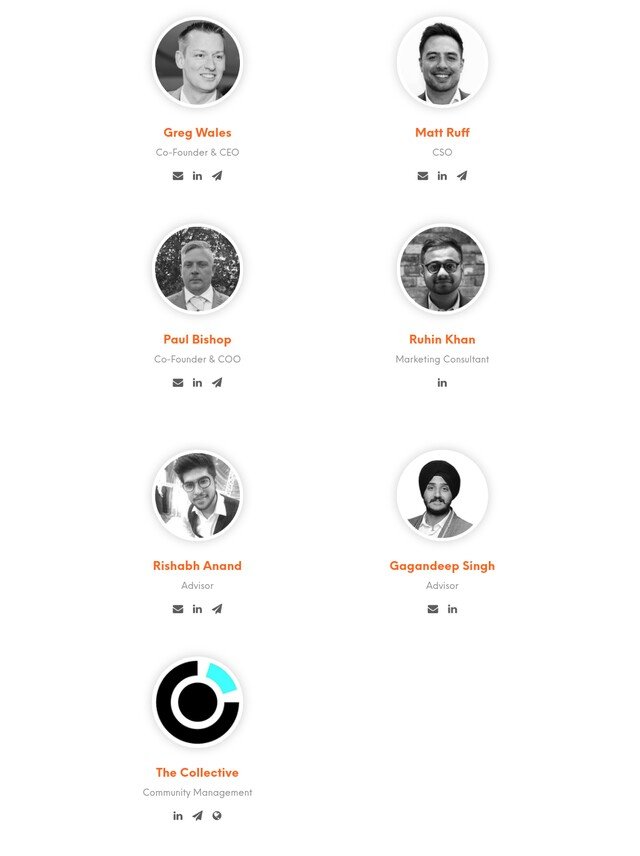 ROADMAP

THE MINEDBLOCK TOKEN
The MBTX is the recognized currency of the Minedblock platform.
It is an ST-20 security token, created on the polymath platform on the Ethereum block chain.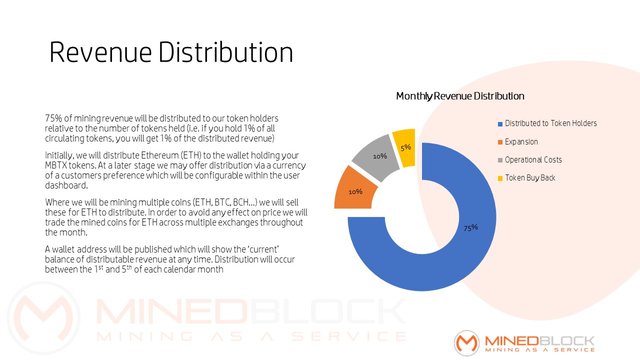 CONCLUSION
Minedblock mining industry is an industry which adopts and exploit the use of new, improved and sophisticated technologies and equipment to ensure it's mining operations is productive, efficient and effective for it's customers, investors and the world at large.
USEFUL LINKS
Website - https://www.minedblock.io/
Whitepaper - https://www.minedblock.io/assets/MinedBlockWhitepaper.pdf
Facebook - https://www.facebook.com/MinedBlock/
Twitter - https://twitter.com/mined_block
Telegram - https://t.me/minedblockofficial
Writer's Details
Writer- Cjkalu
Bountyox username - Cjkalu