We All Have The Tendency To Cheat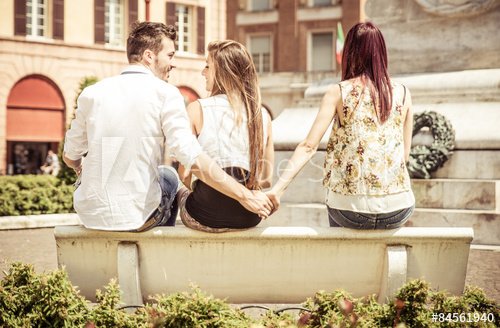 Source
To many, no matter the number of times a man cheats it is most times overlooked unlike when the coin faces the opposite sex. Most times women are being castigated and termed hoe when they cheat.
The truth is that we all have the tendency to cheat, cheating is not gender fixed. It only takes strong determination and not just ordinary determination as we can fall if not careful.
Many of us have the eyes working perfectly, our eyes are the major culprit here as they send what they see to the senses. Despite the fact that many are married/engaged to what "we" term perfect, those eyes will still see other more perfect being you didn't care to watch before sealing your union, it is the determination that stops whatever thought that might want to germinate.
The Moment any man sees that beauty they want in a lady which can be facial or body, the eyes speaks immediately to other sense organs and those sense organs start making you imagine how romantic it will be laying with the lady meant for another man. To us this is normal, isn't it?
If that is normal, why should it now be abnormal for woman to see the perfection they want in another man too and also imagine and then complete the series? The chest, height, looks and of course size of pocket are worthy of attraction.
All these are those things we see that makes anyone cheat on their spouse except for cases where either of the two involved causes the other to look out through bad behavior, sexual displeasure or anything best known to the partner. Even if those existed, it is bound to be the growth process and we are meant to adjust, manage in order to make the union stronger as marriage is not always as rosy as we usually imagine it to be. There can be an agreed solution through proper dialogue and consultation if need be.
Lack of Contentment has made many cheat on their partner. Some can not even endure financial downtime for a minute while some will even want to do all they can to get the cash to take care of the other as insecurity is biting their thinking faculty even when the other person is doing all to manage with the situation as they know it can not last.
The above isn't particular to ladies, many men who sought after sugar mummies and well-to-do ladies are not left out of that.
Apart from those above, anyone has the potential to cheat so far the eyes and other senses are working perfectly.
It has never been easy for those who lived together for years without cheating on each other, they only never allowed the distractions the eyes and other senses can cause to lead them astray and they stayed contented.
There are some that your eyes or senses did not cause directly, but the other person who allowed their senses to act against you probably due to what they see, feel or hear about you or what you are going through, hence they package themselves to make you observe and desire to lost in them, but because you ain't so strong you just fall for their distraction.
Just like anyone can cheat, we can also decide and be determined not to cheat. Cheating is not something of a particular gender, it can be anyone.
Let's try as best as we can to be determined and contented, it will go a long way building a long lasting and successful union.
Source