Focus for Success - 17 - Timing is Everything
Timing is an important part of life. Well, with regard to your willpower, this adage is also quite true. In fact, it is more important than you may think.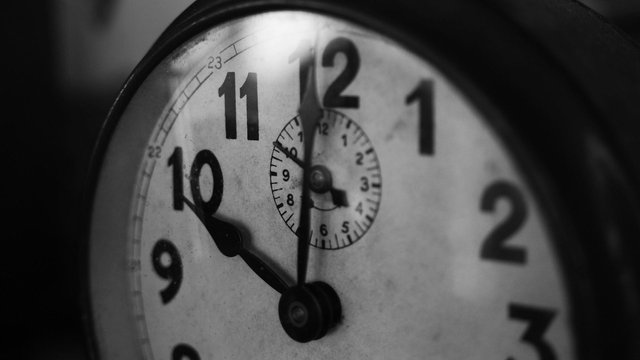 Pixabay
Maximum Benefit
In the last chapter, Mind is Willing, we learned that will is not on call 24/7. Various scientific studies indicate that willpower can be consumed and needs to recharge to operate at maximum efficiency. So, doesn't it make sense that we manage the optimal times around maximum willpower to make the most of it?
In The One Thing*, Keller did a great job of laying out the vulnerability of willpower. Keller showed that we start out with more willpower at the beginning of the day. That certain activities drained our willpower faster. And, that we could recharge in various ways.
Assuming you have an idea of what your day holds, you can easily save your willpower for maximum impact. This simple act of focusing on saving your maximum willpower for the one most important thing will change your life forever. Yes, it is that powerful.
Knowledge is Willpower
Ok, so a little play on words, but you get the idea. Understanding how your willpower works and when you are at your peak or the lowest point of your day, will help you determine how you want to respond in your daily focus for success. Being the master of your willpower not only ensures that you are making better decisions but may just be that edge you need to get ahead.
Handling the more difficult tasks during your peak willpower only makes common sense. And successes will reinforce this behavior, leaving you with an incredibly effective habit that will serve you well in everything you do.
***
Maximizing your assets, such as willpower is a key to your focus for success. -Guy_Sellars
***
A community is build on interaction. Please leave a comment, always appreciated and makes for a more enjoyable experience.
***
*The One Thing, 2012, by Gary Keller with Jay Papasan, Bard Press of Austin Texas, Rellek Publishing Partners LTD.
***
Photo is courtesy of Pixabay which is a License, free for commercial use and with no attribution required ID clock-1031503_1280.
***
PrePostSEO, is a free online plagiarism checker. You can view the report showing that this chapter is 100% Unique and 0% Plagiarised.