Tools for Inner Peace
Our worlds are chaos. Between navigating our personal struggles to make ends meet, staying balanced as we travel through the day and surviving the political and environmental turmoil we are all collectively living through, **finding peace can feel impossible. **
We all have our vices to navigate the chaos, some healthier than others. Leaving those juicy-- yet not-so-healthy-- vices out of the conversation for now, let's explore some core "anti-chaos" tools for modern living.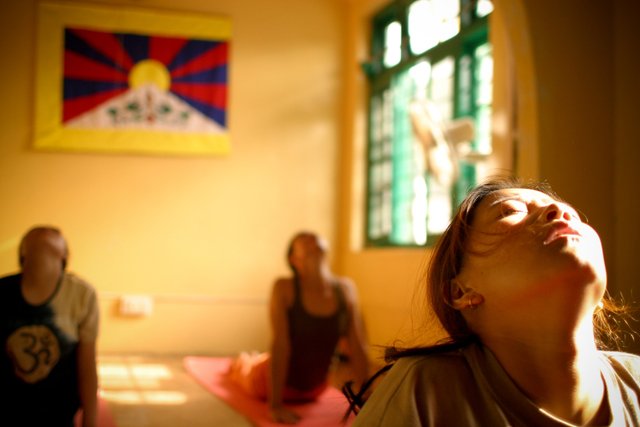 Yoga
My first and foremost tool for calming my mind and body is my yoga practice. My yoga is messy and far from the gorgeous size 2, six foot mermaids doing Dancer poses on a rock surrounded by crashing waves. Hell no. My yoga practice is a size 10, 5'5 former athlete in her early 40s breathing hard enough to hold her tree pose and not end up on the poor soul's mat next to me. But I show up. As often as necessary. I breathe. I stretch. I ground into the earth. I remind myself that my practice has a purpose and I'll be a better human when I'm done.
And I always am. The core element is the breath. If nothing else but breathing deeply carries over from my practice into my daily life, then I've accomplished something. And that breath is what keeps me calm in all the chaos of my day.
If you're looking for a good book to get started with a regular yoga practice, both of these are solid! Yoga For Life and Moving Towards Balance
CBD & Cannabis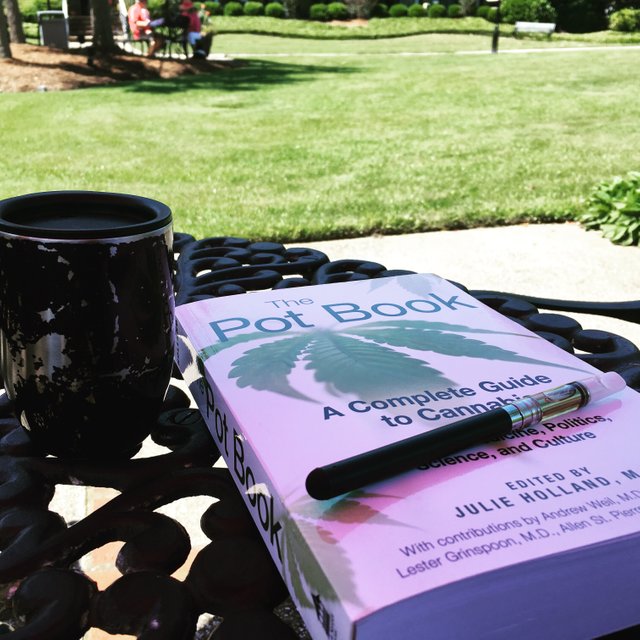 A little vape and reading for a sunny afternoon.
For most of my 20s, I smoked cannabis. On the regular. I was super productive, travelled the country and worked my ass off. I had big adventures, navigated my chaos well (in a very chaotic period in my personal life) and followed my heart into any adventure that crossed my path. I lived on a sailboat. I lived in the Rockies. I skied every day. I kayaked for a living. I slung beers to fund the next adventure. Without anxiety and without regret.
I took a decade off of that lovely medicinal plant and tapped into academics, journalism and running a business. That's a story for another post, but you can see what anxiety and chaos might stem from that (though I enjoyed all of it and wouldn't change a thing).
In December of 2018, I decided to try CBD oil. Not for any particular issue or health concern, more from general curiosity. Twelve hours later I noticed something bizarre. My low-level anxiety from living in this modern world was gone. Poof. Evaporated.
A few weeks later, I headed out to the desert of Arizona for the winter and asked my neighbors for some cannabis. I realized that I was anxiety free and happy in my 20s when cannabis was a regular part of my life, so why not reintroduce it? Cannabis is legal for medicinal reasons and my neighbors obliged. And every day I had a rhythm. CBD during the day, in my coffee and straight under my tongue. A milder strain of cannabis sativa at night. The perfect balance for me!
Now, upon returning to the East Coast, where I spend half my time, I realized that I needed a little extra kick for my CBD (and since I have to remove the evening cannabis habit because it's not legal here yet). I introduced a CBD Vape pen to use while driving through the chaos of a tourist town in the summer (where I live) and for navigating the influx of stressed out humans during the summer.
The positive impacts of CBD on anxiety, depression and other mental health concerns are numerous and well documented. As are the positive impacts on overall health and wellness. I highly recommend experimenting with CBD if navigating chaos is overwhelming or simply becoming a hindrance in your daily mental health and well-being.
Here are two amazing books to dive deeper into cannabis and CBD from a mindful and medicinal perspective: The Pot Book and Cannabis and Spirituality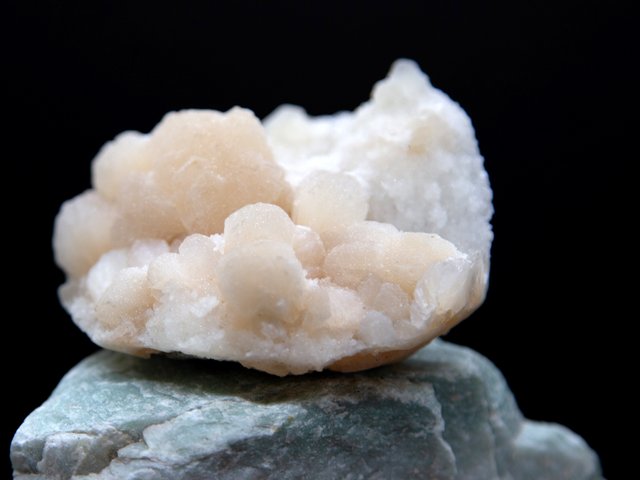 Stilbite from my Etsy shop.
Healing Crystals
Healing crystals are my go-to when all else fails. I have a few rituals and crystal grids that I turn to when I need to amplify a desired outcome in my life. Sometimes I simply surrender to the Universe, put some binaural beats on and place random crystals on my chakras.I lay there until the energy moves through me (which I can usually feel happening) or until I fall asleep. Or both.
I also keep healing crystals in any purse or bag with a pocket and I wear as many crystals as possible without looking like I need to check into their nearest commune.
I have a handful of go to healing crystals for peace and emotional calming. My go-to's for peace and calm are:
• Stilbite (for peace and restful sleep)
• Noble Serpentine (for compassion and an open heart)
• Green Apophyllite (for creative energy and opening heart chakra)
• Blue Calcite (to balance my emotions)
• Rose Quartz (for compassion, love and warmth)
• Cherry Tanzurine (for opening that heart chakra and grounding)
• Shungite (to ward off negative thoughts)
• Black Tourmaline (to ward off negative people and energy- like a Harry Potter shield)
When working with crystals for peace, I tend to emphasize compassion and the opening of my heart chakra. If I can manage to see people and situations that are chaotic with a little more compassion and empathy, I can usually maintain my own inner peace and not internalize their chaotic energy.
One of my side hustles is "rehoming" healing crystals, like lost little puppies seeking the right home. I had a client purchase a gorgeous hunk of Stilbite and I didn't mention the properties that the stone was known for when she purchased it. A few days later, she sent me a text telling me that was the first full night of restful sleep she'd had in many months. She keeps the stone by her bed and it helps her navigate the ups and downs of being a mother and a business owner.
Another great combination for navigating chaos is healing crystals and reiki. A strong reiki practitioner can help move the negative and chaotic energy through our bodies and out into the world so we aren't carry this weight around like a dead body draped on our shoulders. If you're new to crystals and reiki, visit your local yoga studio and ask for a recommendation. A solid studio will know the best and most effective reiki masters around and may even have some healing crystals you can take home with you!
I HIGHLY recommend this book as a staple for diving into healing crystals, The Book of Stones
And if you're looking for ethically sourced and lovingly curated healing crystals, visit my etsy shop, Nomadic Crystals.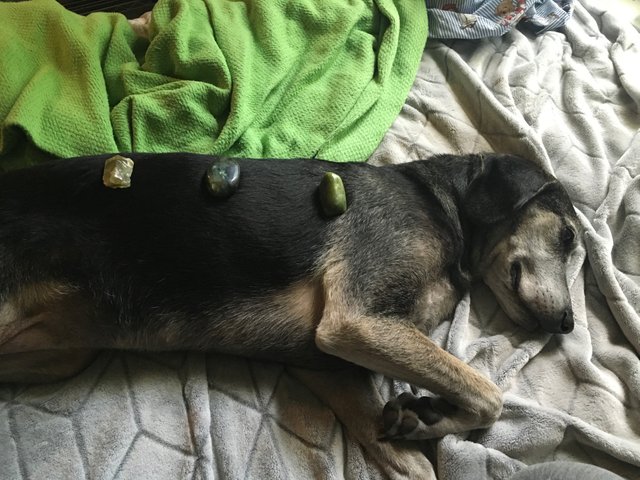 We're all in this together!
Here's the thing, we're all navigating the same shitshow circa 2019 and we all have our own narratives that we wrestle with as we travel this world. If nothing else, approaching everyone who crosses your path, no matter how brief, with a little compassion can help YOU feel more peace throughout your day. Easier said than done, I know. But still, if we could all just be slightly better to one another, maybe we can level up our game at being human and have (and spread) little more peace in our life.
If you'd like to dive deeper into my writings and observations of the world, head over to my Documentary Art & Curated News Platform, The Quiet Shadows.