2000 Followers!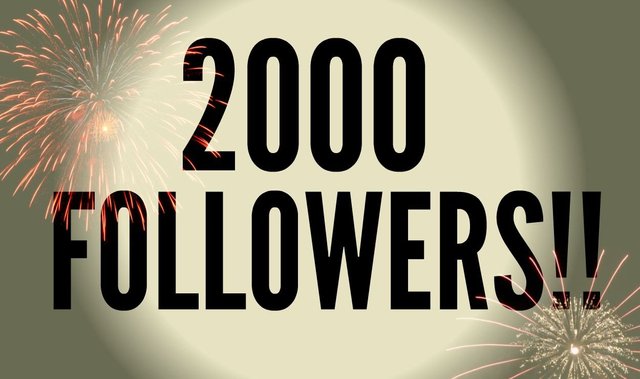 And there you have it....
did it before my 1 year mark. Now I want to see if I can hit 2500 by the 1 year mark.
You guys are incredible.
This is an important milestone for me...
so as a gift to all of YOU
complete free resteem if you resteem this post.
include your link in the comments of the post you want me to resteem to 2K followers.
You don't even need to upvote it; just help me spread the word and branch out to a bigger audience. Thanks for your support and I look forward to seeing your future content.