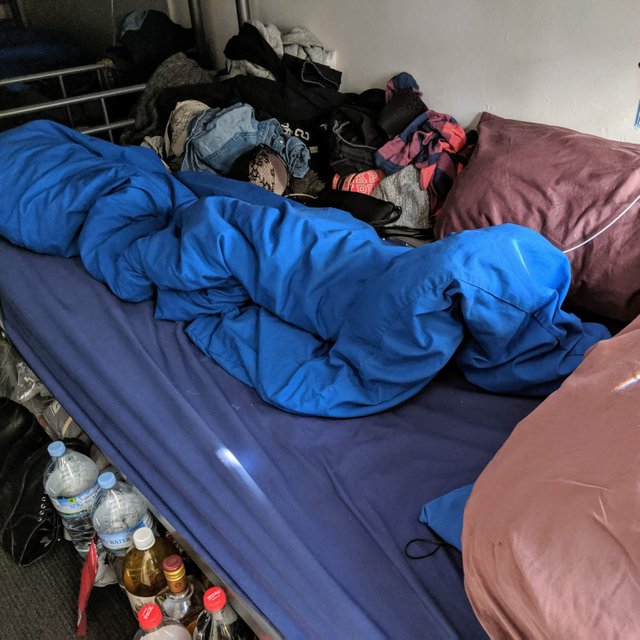 "You've really settled in here, eh?" Pete said to an empty bed. Well, not empty, per se, but rather devoid of its usual occupant. It was otherwise overflowing with dirty clothes, old food containers, and bits and bobs of technology. Pete wasn't the sort to judge how people lived their lives in private. The problem was, well, this wasn't private. This was where Pete had just been assigned to sleep.
He wasn't a helpless sort of person, but he was a tired sort of person. A tired sort of person who had been traveling for nearly a day straight. A tired sort of person who didn't want to walk back down to the hostel's reception. A tired sort of person who just wanted to set down his bag and lay down.
Pete's brain stuck on a loading screen trying to absorb what he was seeing. What his options were. What he could do.
"Heh," a tic of a laugh escaped through the side of his lips. He set his bag down in the small aisle between bunks and took off his shoes. A moment later, fully clothed, he was a cuckoo taking over another bird's nest.
---
This is for @jayna's #microfiction contest.
Photo is my own, from a similar incident.
Posted using Partiko Android