"Rubber Man of India" whose body is more flexible than rubber!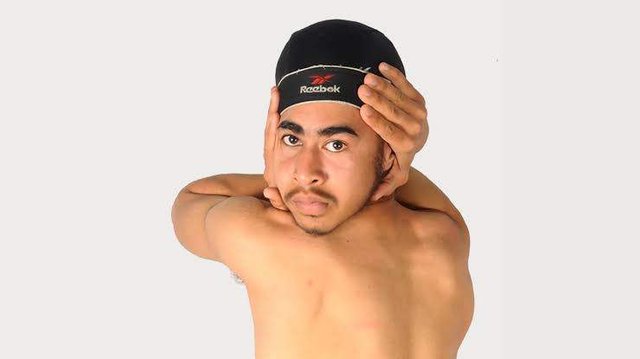 Rubber Man of India Jaspreet Singh Kalra
We all want that our body should be flexible and we can use it according to our own. Flexible means to bend up to normal position and our work keeps on happening. But there is a person whose body is flexible like rubber and can rotate the body in any angle. Many records of this person's name are also recorded. The body is so flexible as if there are no bones in the body and that is why they came to be called "Rubber Man of India".
Rubber Man of India Jaspreet Singh Kalra
"Rubber Man of India" whose body is more flexible than rubber - Rubber Man of India Jaspreet Singh Kalra
His name is Jaspreet Singh Kalra, who hails from Ludhiana Punjab. He is also known as Rubber Man and some people are also known as Most Flexible Boy of India (Rubber Boy).
Jasprit is still a student and can rotate his neck 180 degrees and waist 360 degrees. It is very flexible and people are surprised to see how their body can be like this. Jaspreet wants to become the world's most flexible person and he is also working hard for this.
The beginning of such
Jasprit himself says about himself, that when I was in the 7th grade, I started doing yoga classes. Although I used to go with friends, friends stopped going in a few days and I kept going. After coming in tenth, I was asked to choose the field in which I want to make a career, so I chose yoga with studies.
Jasprit was attracted to Daniel Browning Smith from the age of 14 and wanted to be like him. Jaspreet continued yoga and kept learning a lot from watching videos of Daniel along with him. Jaspreet paid most attention to yoga to keep his body fit.
One day his yoga teacher selected him for a competition and Jaspreet went in and got the honor. Gradually Jaspreet's name started getting different and he started getting different honors.
Jaspreet's name is recorded in the Limpha Book of Records as Boneless Man of India. Apart from this, Unique World Records has considered him as "World's Youngest Flexible Boy".
The Miralex World Record has given him the honor of "Rubber Man of India". A person whose body rotates like rubber on any side.
Jasprit works hard to create such a body. They say that when everyone is sleeping in the morning, then I practice yoga for three hours daily. I keep my diet good and I have left many things to eat and take only nutritious food. Jaspreet said that at one time I used to be inspired by others but today people take inspiration from me, which is a big thing for me.
Doctors are also surprised to see Jaspreet's ability to see how someone's body can rotate so much. Radiologist Gurneet Singh said that I did an X-ray of Jaspreet's body both in normal condition and hyper condition but everything was normal.
No such separate element was found in the body, due to which it can do so. Even Jasprit's Yoga teacher Sandeep Kaur was shocked at the fact that how her body became so flexible.
Jaspreet has found such a body with great effort. Such a flexible body is not only achieved by doing yoga, which is with Jasprit.
Posted using Partiko Android