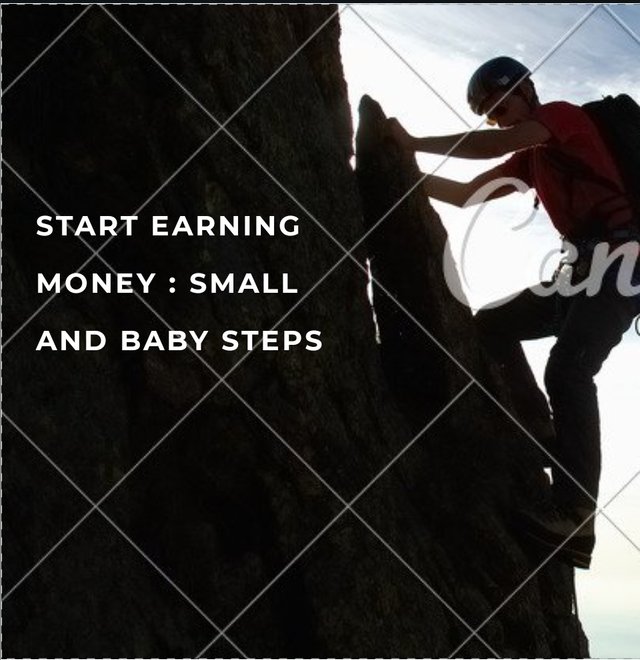 Hello friends, I hop you all are doing well now on steemit. In my previous post https://steemit.com/mgsc/@panditsaurabh/easy-tips-and-tricks-to-grow-on-steemit-for-new-comers-part-1
I shared about how to increase reputation to baby boomers. Today let's talk about how we can start earning money. Here are some simple points you can consider-
a) About this point I already talked in part 1 . You can read 10 to 15 hot or trending posts carefully and get a small idea what the blogger is trying to share . And in these hot and trending post you comment genuinely. Because these bloggers are having quit good steem power so if they find your comment reasonable they may like your comment and your comment will have some cents and even dollers . And try to comment as soon as possible .
b) Second point is about curation rewards. So how to recognise which post we should upvote so that we can get better curation. For this you go to your feed section and all content hot blogs . These blogs are maximum 3 or 4 hours old. So what we are to now is we will check atleast two or three old post of the person whose post we want to upvote and check what his posts are earning . And you try to check his wallet section whether he/she is using bots and how much he/she is investing . By checking all this you can have an idea that the particular post can reach in trending section or not. And if it does you will get better curation.
c) Third step includes some investing. If anyhow your steem power is greater than 500 you have the control on your voting power.You can control % of your vote. And higher is your steem power better your control on vote.
Now question is how to get 500 steem power. There are to ways first buying it which will be much expensive. And other way is you can purchase steem power on rent from @minnowbooster on this site https://www.minnowbooster.net
There are much benefits if you have steem power 500 . These are
1) Bcoz now you have much power
and having more impact and your vote
is also more stronger, your curation
will automatically increase.
2) You can also upvote your comments
which you did on those 10 to 15 posts
and start earning small cents. And
gradually by power of compounding
you will grow significantly.
Here are some points you should remember . You are not to upvote too often. Only 10 to 12 upvote maximum daily bcoz upvoting a lot will decrease your voting power. And in 24 hours your power will be recycled.Here is a website on which you can check your voting power
https://steemd.com/@ (your profile name)
So friends these are some points you can apply. Good luck.
Thank you.
"Images used are open source"