Have you ever wondered for the cryptocurrency that can give you platform for completing the startup ecosystem ?
This world is full of enormous ideas & technology which mostly remains unutilised due to the market conditions. Have you also faced the same?
If Yes, Then here is LEXIT which taps into this pool, turning the tables on traditional M&A processes with the help of blockchain.
On LEXITs M&A marketplace, an independent network of evaluated assessor and appraiser compete to provide evaluation and assessment services to seller and the buyers, which are empowered and encouraged to establish discrete and direct relation utilizing the time efficiently.
It allows seller to reach a massive crowd for their product or services to be delivered.
But, the big question is that why our M&A marketplace and lexit needs to be tokenized and relies heavily on blockchain.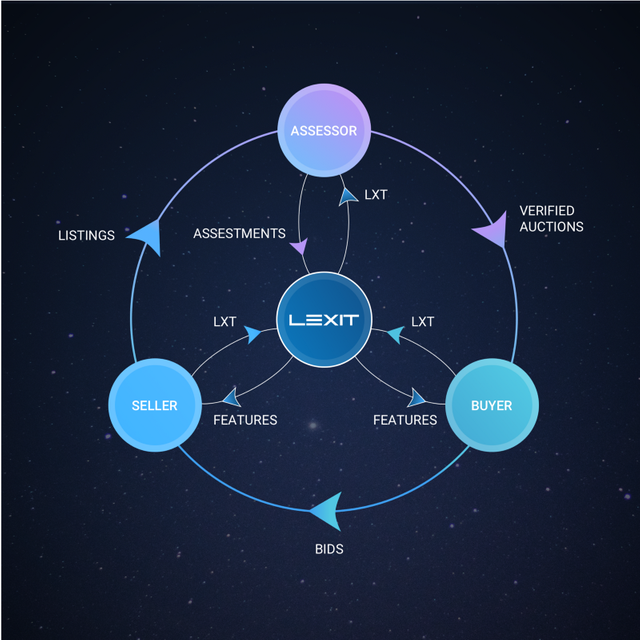 Then, the justification is that LEXIT is not that different than P2P E-commerce like eBay etc. whi managed to disrupt their industries without invoking the "blockchain magic or technology". So, involving LEXIT as a battery in your M&A marketplace will let buyer to buy exit startups which they can browse easily while seller can be assured of getting the best deal and even the patent lawyer, appraiser etc. also gets accomodated in this.
So, LEXIT is made for startup ecosystem which accomodates the three categories: buyers, seller and corporate assets.
As, LEXIT runs on blockchain so, every data are present on blockchain fully encrypted which are visible to everyone but no one knows which data is yours. So, LEXIT brings a full privacy technology where your startup ecosystem relies in most secured and non-hackable system where everyone gets benefits.
Seller can sell their startup at price which they deserve and the buyer gets the best deal while, the corporate assets checks the competition in the marketplace for both the buyer and the sellers.
So, why waiting guys try the LEXIT today and bring your startup marketplace on blockchain.
Information Source:- https://www.lexit.co/
#LEXITco