Tutorial-1 : How and Why to DELEGATE your Steem Power.
Hello Everyone,,
Here on Steemit ,Delegation plays very important role.I had received a lot of request to make blogs on Delegation,Undelegation and to whom we should Delegate.Now, i will be touching all of them in my Current and Upcoming blogs.
Steemit pays us for the Steem and Steem Power which we hold in our account on Yearly Basis.By delegating our Steem Power,we give our benefits of holding steem to another user and in return,they give us some steem and sbd's daily.
Why to Delegate Steem Power:

1)To Empower some Authors,Curators,Bots:
It increases their voting power and curation strength.
2)To earn money as an Investor:
If you don't want to read posts,write blogs,upvote,resteem or comment,even then you can earn a lot of money from steemit.Just you need to invest here,buy steem power and delegate your steem power to good reputed profiles(especially voting bots) and enjoy the passive earning.
Here is the link which you can use to delegate your steem power:
http://helloacm.com/tools/steemit/sp-delegate-form/
These are the steps you need to perform after visiting the above mentioned link:
STEP-1:

a)Fill your Username in 'Delegator Id'.
b)Fill the Username of the person whom you want to delegate in the 'Delegatee Id'.
c)Choose the amount to SP you want to Delegate.
d)Click on 'Delegate via SteemConnect.com'.
Then you will be directed to the next page as shown below.
STEP-2:

a)Here,recheck whether you have entered correct usernames or not and then click on 'Continue'.
Now,you will be directed to the final confirmation page as shown below.
STEP-3:

a)Enter your Username and the password which was given to you while account creation on steemit(password which steemit had earlier told you to back it up).
DONE!!!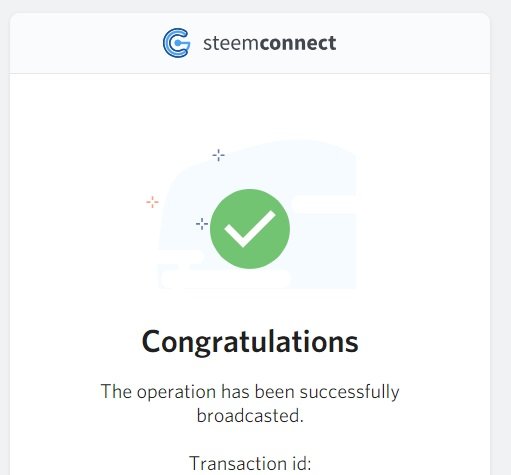 Now,To check whether your delegation was successful or not, visit the link mentioned below:
https://steemd.com/@username
[Copy this link to your browser and in place of 'username' in that link,write your Username.]
You will be redirected to a page where you will see a message as shown in my case:



This Message confirms that your Delegation went successful and hence, from next day you will be earning the benefits of delegation.
If you want to Support me,You can Delegate me some SP's.
In my upcoming blogs, i will be telling you whom to Delegate and how to Undelegate Steem Power.
...STAY CONNECTED...
Thanks
@ankit-singh