'David Solomon' to be appointed as 'Goldman Sachs CEO'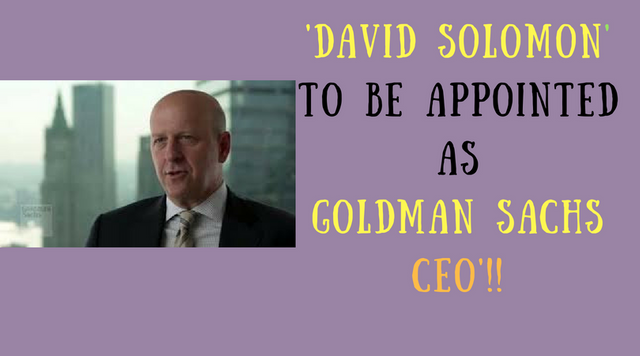 Soon after the retirement of Lloyd C. Blankfein, who worked as Chairman and CEO of the company, Goldman Sachs announced major change in their top level management by announcing David Solomon as CEO of the company.
Blankfein will be retiring on September 30th 2018, soon after his retirement he will be appointed as Senior Chairman. Solomon succeed the very next day after the retirement of Blankfein, on October 1st 2018.
Before the appointment in Goldman Sachs, Solomon was Global Co-Head of Investment Banking and also the President and Co-COO. He has shown interest in Bitcoin [BTC] and other cryptocurrencies", which is a major boost for the cryptospace.