In this post I am going to tell you about a website called LocalBitcoins.com. This website enables bitcoin buyers and sellers who are living nearby to interact with each other for buying and selling bitcoins. This website is a peer-to-peer service which supports online transaction as well as face to face transaction.
According to the website that they also provide a escrow service to ensure that each transaction happened between the users is fair. According to them this is one of the oldest exchanges in the industry, founded in 2012 by Jeremiah Kangas, a programmer, and entrepreneur. Currently, it operates in 248 countries and 13774 cities, with a base in Helsinki, Finland.
It is mandatory for every user to verify their identity to use the website. This website also charge you 1% for every trade.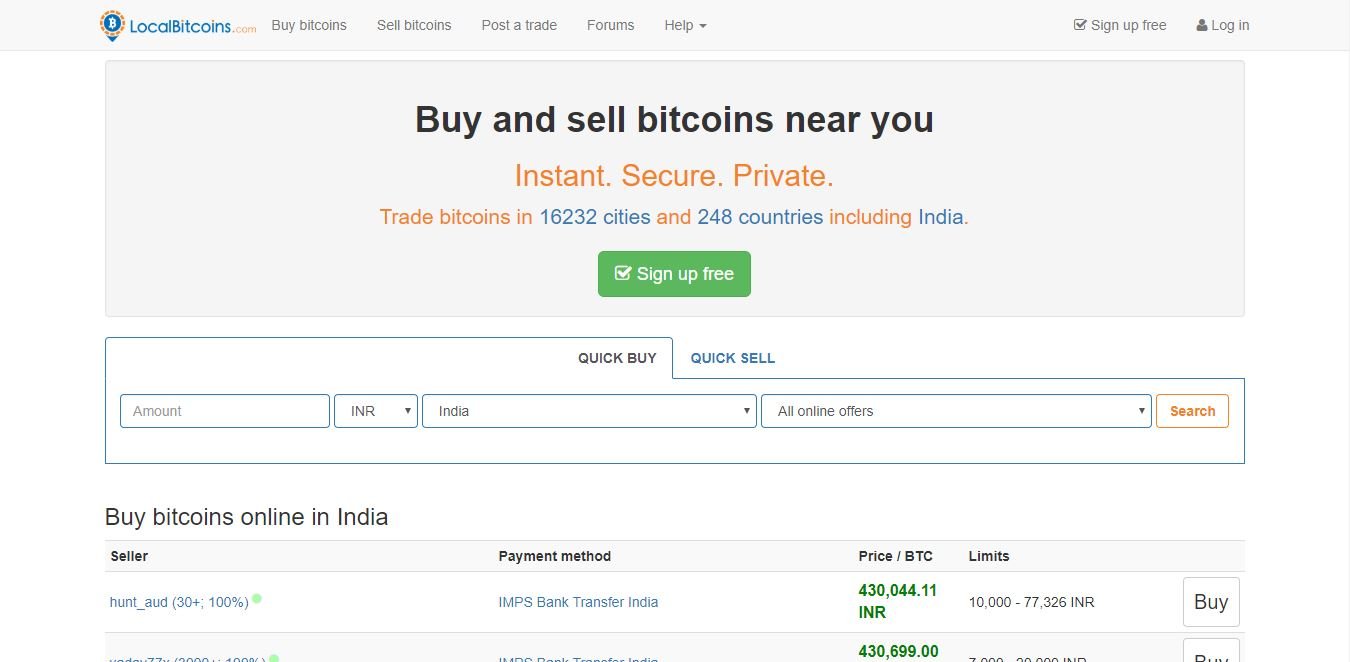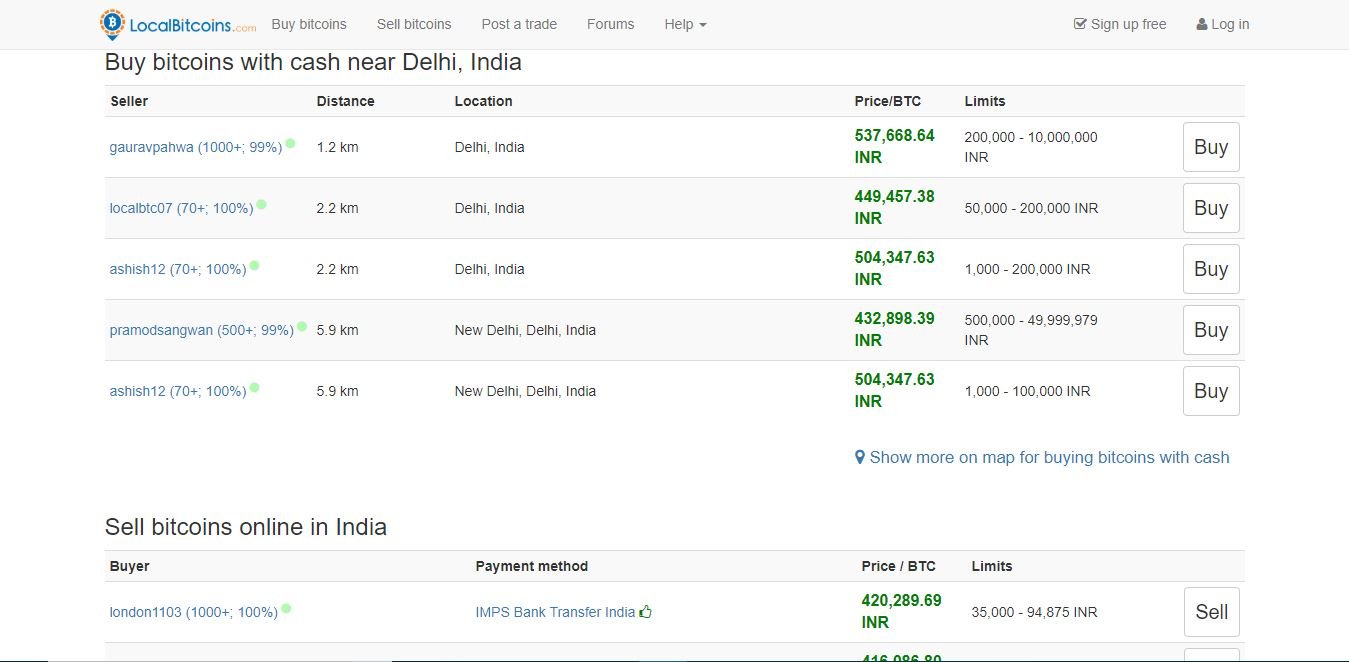 It is very simple to use this website, you have to simply make an account on this website, verify it and start using it. For using it you need not to do any brainstorming it very simple have a look. For buying bitcoin you have to select a seller from the list of your nearby location and click on buy tab. After that you have to enter the amount between the limit specified by the seller and proceed. After that you have to select the method of payment and after that you have to give the bitcoin address to receive bitcoins and its done.
As the news is coming that Supreme Court has reset the hearing date of the case against RBI to 3rd of July, means that the decision is expected to come on 3rd July. So hoping to get the decision in the favour of Indian exchanges.
For worst case I have given an alternate method to all the users.
Link: https://localbitcoins.com/?ch=teix
For more queries comment below.
Thank You and keep supporting.