In this post I am going to tell you about a new service provided by a well known exchange in India named Koinex. Many of the Indian investors who are dealing in cryptocurrencies are aware of this exchange as this is one of the famous exchanges in India. Now Koinex is going to release a new service called LOOP.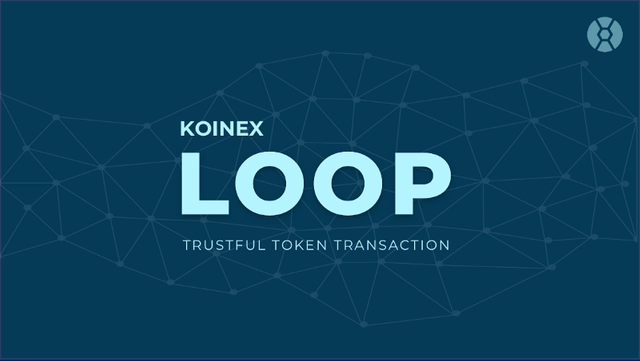 LOOP is a peer-to-peer token transaction network. As in my previous post I had told about a website called Localbitcoins, this website provides peer-to-peer buying and selling of bitcoins, buy using online as well as face to face transaction. Now an Indian exchange Koinex is going to launch a service LOOP similar to that. In this service all the Indian investors can buy or sell their crypto assets using fiat currency.

LOOP also provides a escrow service to maintain the trustfull reputation of the exchange. In this all users has to maintain their KYC details to transact with each other.The current user will be able to use LOOP directly with the website or with the mobile app.

The main benefit or plus point of this service is that there is  zero network and transaction fees and another point is that it is also operational after 5th July when the banks stop dealing with the exchanges in fiat currency.
According to Koinex more information and a sneak peek of the product is going to be released in few days. 
I think this is a good new for Indian investors to get such type of platform in India itself launched by a already established and trust worthy exchange.
Hope all of you like this.
Thank You and keep supporting.