Indian Cryptocurrency exchanges is ready to start crypto to crpto trading after RBI Ban
Reserve Bank of India (RBI) is set to take effect on July 5, according to the central bank's circular issued on April 6.Although Indian exchanges have filled petition against RBI ban.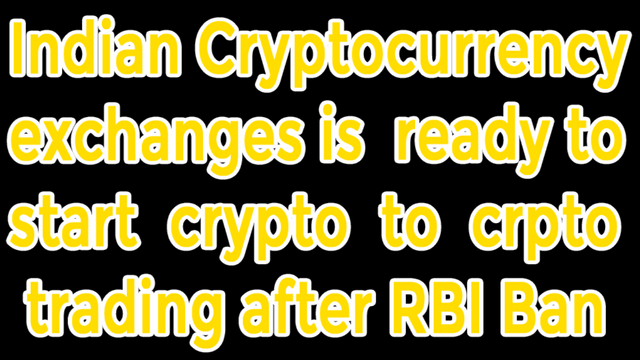 There are five known petitions against the ban that the Supreme Court will hear on July 20, with one exception. The petition by the Internet & Mobile Association of India (IAMAI) will be heard on July 3.
Several otherCrypto exchanges in India have similarly launched all-Crypto platforms, including Zebpay and Koinex, with the hopes that investors will continue to trade Cryptos even without banking support.
What do you think will happen when the RBI ban takes effect? Let us know in the comments section below.