Welcome back to my favourite music...alphabetically.
Favourite Band: Electric Wizard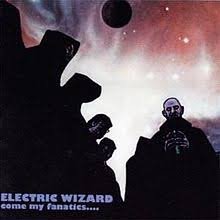 Genre: Stoner, Doom Metal
Awesome stoner doom metal with some of the best guitar tones I've ever heard, so deliciously fuzzy. I need to listen to some more of their albums but so far they are pretty damn great. Check out: Come My Fanatics... (1997) and Dopethrone (2000)
Favourite Album: Elvenefris by Lykathea Aflame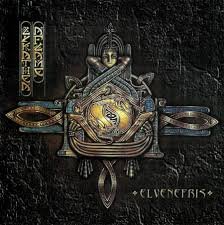 Technical Death Metal with Avant-Garde elements
Slightly strange progressive technical death metal. Aggressive but also quite ethereal. In a world of repetitive tech death this is a very welcome exception. Certainly not for everyone, but if you like really heavy stuff like death metal it's worth checking out and it's definitely some of the best tech death I've ever heard. Check out: Land Where Sympathy is Air
Favourite Song: Evolution (The Grand Design) by Symphony X
Genre: Progressive Metal
Evolution starts off with one of my absolute favourite riffs of all time, which I'm sure is helped by the booming deep guitar tone. I just love the way it feels like it flows on and on, it's so awesome. The synths and the soaring vocals add to the epic feel of the song, one of Symphony X's best.
Thanks for reading! What are you favourites that start with E? Comment below!
---
Posted from my blog with SteemPress : https://www.atomcollectorrecords.com/blog/2019/08/15/share-your-favourite-music-starting-with-e/
---