How You Can Turn Crypto Into 24k Gold and Platinum & Earn Free Precious Metals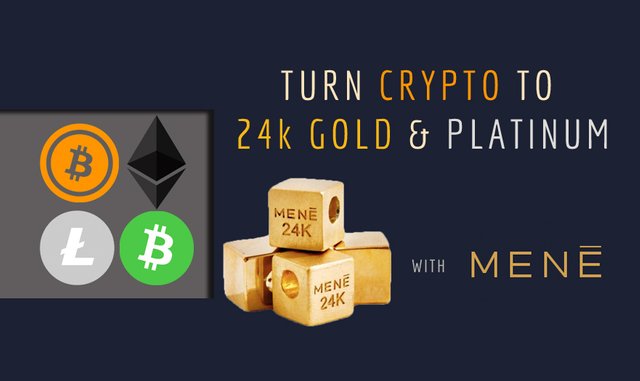 There's no tricks or catch here - this is easier than you think!
What am I talking about? I'm talking about an opportunity to turn your crypto into pure, investment-grade jewelry and also earn credits that can fetch you FREE gold and platinum. Sounds too good to be true, but read on if you'd like to see my results for yourself. I signed up for Mene.com just 1 month ago and I've seen the proof, held the results in my hands and can attest to this opportunity being far too good to pass up.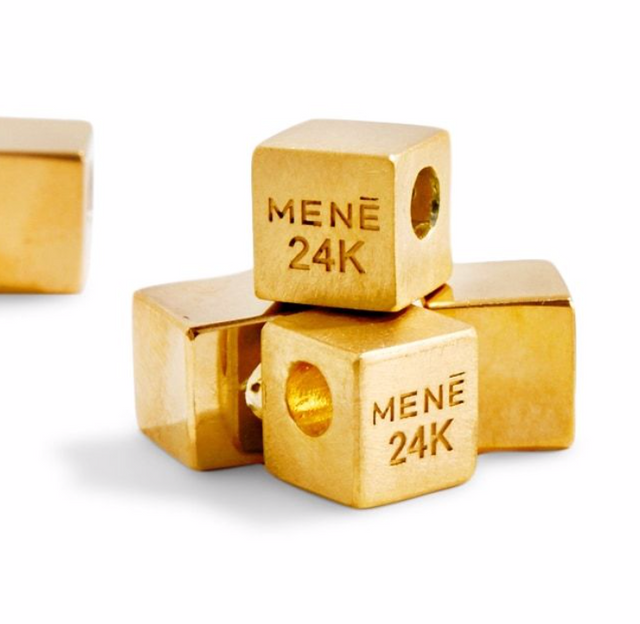 I signed up for Mene.com and helped a friend (@jackmiller) earn $5 in Mene Credits + I earned $5 in credit for signing up
If you'd like to help me do the same for me and earn yourself $5 in credit to start, please sign up using my link: https://Mene.com/invite/f3bqrm
HOW TO TURN BTC, LTC, ETH, or BCH INTO PURE GOLD & PLATINUM
You can shop the MENE store (https://mene.com/) and make your purchases using crypto! Customers can enjoy several payment methods, as well as crypto payment while shopping on MENE! If you have a Bitpay wallet or Coinbase account, then you can complete your orders with crypto rather than fiat.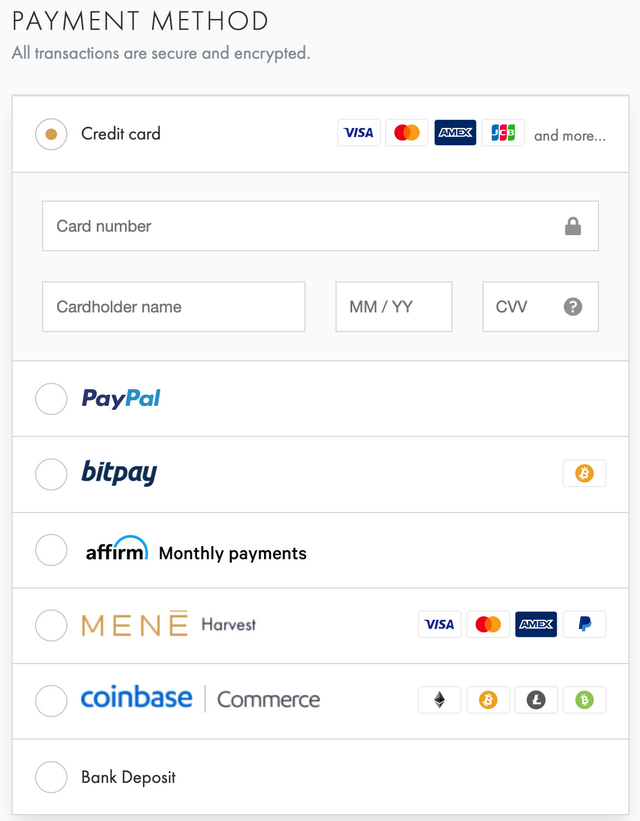 ONE FRIENDLY REMINDER FOR CRYPTO SHOPPERS

Payments made by bank wire or crypto are only refundable in MENE credits, so just be aware of that prior to placing your orders and choosing your payment method. Happy shopping and Happy Stacking!
What Can You Do With Credits?
Apply them to products in the Mene store and in many cases get FREE gold and platinum! I know, I know... BUT you can check out
@goldmatters
to see
the recap of Mene posts
and also see for yourself how
@jackmiller
was able to earn not one, not two, but 5 charms at nearly ZERO COST. You can even read about
how I helped him save about $75 (x5 = $450) in shipping fees
. Just ask
@sylviamiller
about the charms in her post:
My Gift From Mene Arrived - FREE GOLD!
. Still not a believer? I'm also helping out a new friend & Steemit witness,
@fbslo
to save some shipping costs. That shows the strength of our Steemit community, but... If that isn't enough, check this out...
I just completed my first MENE order & got 3 grams of 24k Gold for $46!
I was able to use the credits that I earned to purchase a 3 gram charm for my wife,
@randfmomma
. I literally was able to save $110 off of my purchase today and that makes me very happy. Happy enough to really want to share this opportunity with as many friends as I possibly can! This is truly a great way to help each other help ourselves - that's beautiful. Stay tuned for a follow-up post later this week to share some more updates!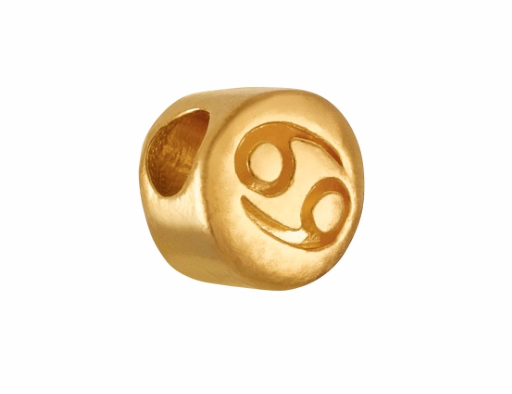 If you have any questions or personal results to share, toss your thoughts below! Thanks for reading & supporting my content!!
all content in this post is original, created for Steemit by