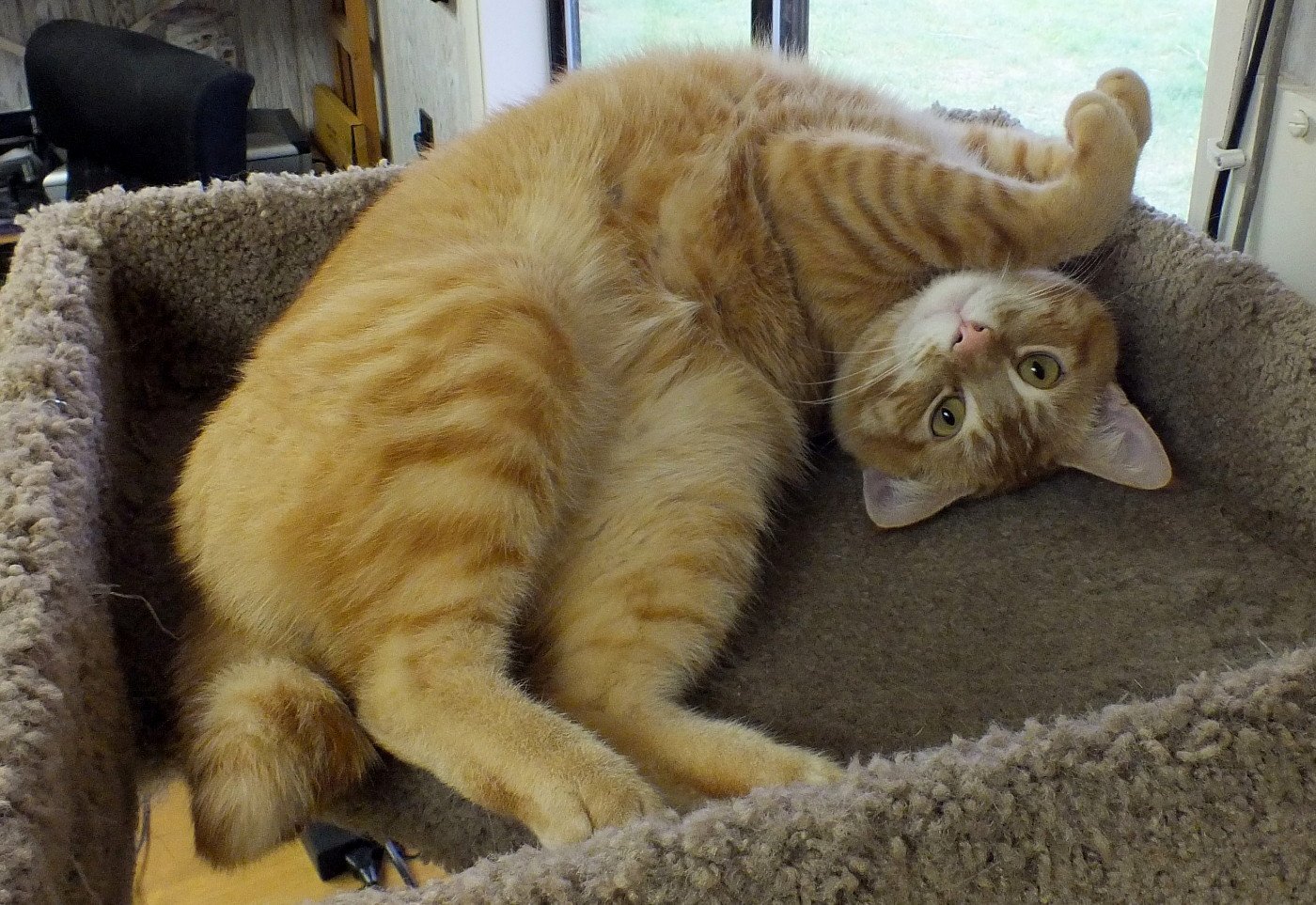 ---
It has been a busy weekend, and it feels like I have been running the entire time, and yet I have gotten nowhere.
In fact, it was one of those weekends where I could honestly say "Yeah, I got a LOT done, but you couldn't tell from looking at anything around here!"
Somehow, I ended up looking through a lot of old photos here on my computer... trying to sort images I am going to use for posts in the coming weeks and months.
Also came across a folder with pictures of cats and dogs... now gone.
That's "Orange," at the top of the page... one of the Sweetest most "Zen" cats I have ever had. He died a few years back, very suddenly... at just age four.
It made me think about the remarkably many "pet loss" posts I seem to have come across, recently.
And then the next thing: What do you SAY to someone who lost a beloved dog or cat? Unless you have pets you are close to, it's hard to imagine yourself in someone else's shoes. The only thing that is for sure is that the lost "furbaby" was so much more than "just a cat" or "just a dog" to the person feeling the loss.
But what I also know is that the memories will always stay with us, even when they are gone... just like the memories of Orange are still clear with me.
Hope everyone had a great weekend! And if you are one of those who recently lost a pet... I do know how it feels. At least "sort of."
20180819 23:41PDT
---