Today while I navigating my facebook profile suddenly I discovered someone shared a meme on "Save The Dog". Actually, sometimes we forget that this world is not only for us, this earth is for all creatures. I love animals. I love dogs. I wanna say - "Plz, do not kill animals, do not confiscate their foods, do not destroy their habitats. Let them live. They are our friends".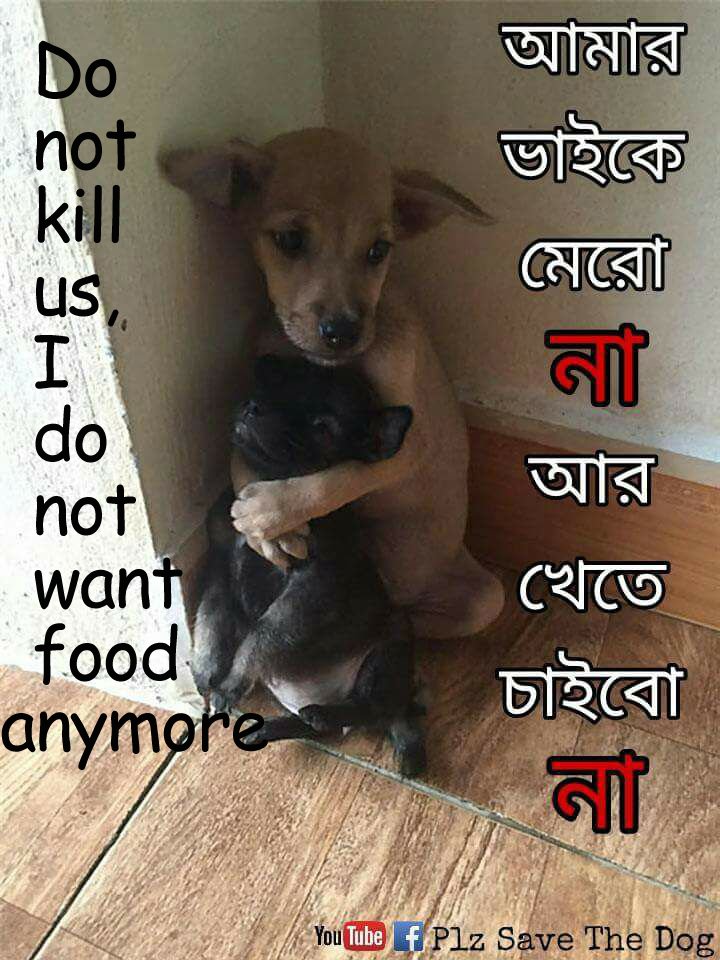 source of meme : Facebook
"Please, do not kill us, we wanna live. This earth is not only for yours"