SJW Failed Meme of the Day
If you follow The Other 98%'s Facebook Page (don't) you might have seen this gem today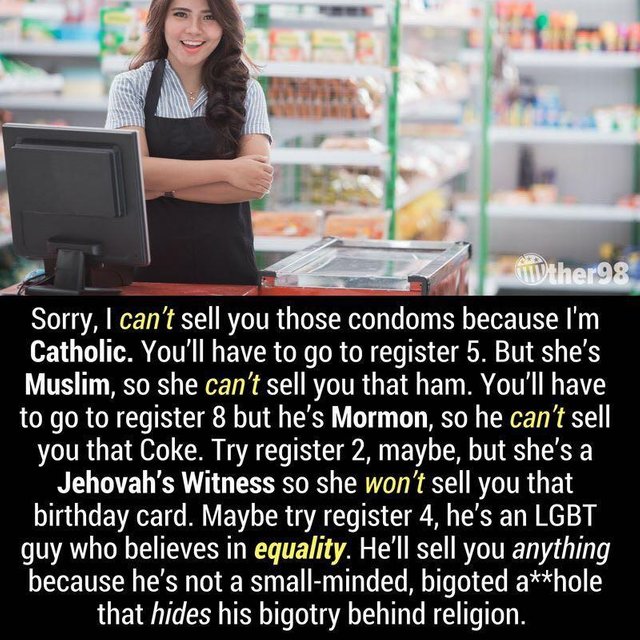 So register 4 is the solution to all my problems?
Will he sell me a poster that says "homosexuality is a sin"?
Because I bet he won't and he's just as much of a small-minded, bigoted asshole that the rest of us are.
You know who probably will sell you anything?
A capitalist.
And it's not because he's an enlightened super human. It's because he recognizes the value in voluntary interactions, and free trade. Because he benefits from the transaction. And so does the other.
Also, what the heck is an "LGBT guy"?