Meditation: Why it's so enjoyable, and how to do it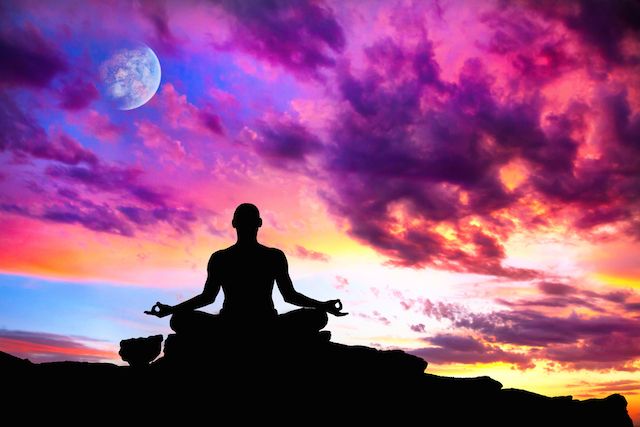 How can you start a meditation practice that will be successful?
It's actually really easy. The key at first is absolutely to KEEP IT SIMPLE, and never get more complicated until you feel sure you're ready. Here are three simple steps that can be completed in 1 minute or less. Anyone is easily capable of doing these three things, and if you choose to do so you will have your very own meditation practice.
Sit or lay down in a way that is comfortable.
Close your eyes.
Focus your attention on your breathing, and complete 3 breaths.
That is all it takes. Really. Of course, once you start you'll find that there are many ways to keep building and improving, but understanding the basics is what you need to start.
Why should you meditate?
Here are just a few reasons, but there are so many more.
-You can't find happiness in the past or the future. You can only find happiness in the present moment. Meditation is an easy way to put yourself in the present moment.
-It teaches you to control a scattered mind.
-Whatever you want to be successful at in life, with meditation you will find that you will be better at it.
-It's fun. Of course, it takes a bit of time and consistent practice to figure this out, but every single person who has ever developed their own consistent meditation practice will tell you it's a blast. This is because it makes your mind and body feel great (or, at least, better) and anything that makes your mind and body feel great is fun!
Here are a few more simple things you can do to help make sure your practice is a success:
-Create a clean and calming space in your home for you to meditate.
-Play music or sound that helps you focus. Youtube has so many great possibilities, and here are a few:
-Set aside your 1 minute to practice at the same time everyday. Making meditation habitual is key, and if you train your body and mind to want it at the same time everyday eventually it will be a habit. For example, meditate right after waking up for 30 straight days, you will likely find that by that time it is habitual, and then it would actually take more effort NOT to do it.
And finally I'll leave you with one of my favorite videos that helped simplify meditation for me.