When I think of the mouse I have to admit I get a bit squeamish, I'm not as comfortable around rodents as @yidnith, when I pulled this card I immediately thought of her. Hopefully, she swings by and finds this enjoyable. The Mouse Woman goddess might be particularly interesting to those who love folklore.
For a short time I had a pet rat perfectly okay living in her cage, Scamper was a delight and fun little rat (as long as she was put away.) This week the card I pulled for Steemit is The Mouse.
Mouse Woman
If we are attracted to Sprit Animals we may think of ourselves as more of the Wolf, Bear, Eagle, Owl types. However, there are many who are happy to be a mouse and even dream of this animal quite often. Some interesting facts you may want to think of during this medicine reading is what type of medicine to mice have? After all, humankind has been experimenting on these poor little creatures for quite some time.
Positive mice facts from Animal Corner are:
Mice are funny and entertaining to observe. Mice are natures 'busy-bodies' and they scuttle around being very inquisitive.

Mice are very nimble animals and can run very fast.

Mice come in lots of different colors.

Mice like to play.

A wild mouses habitat is usually in a field, a nest, or in a burrow in the ground.

Mice in the wild are very territorial. The male mouse has a larger territory than a female mouse.
Are we noticing any similarities in relation to the human family yet? Before I finish with some fun facts, let me not forget to respect those that have passed on due to "science." This is where I personally get a bit upset because I do not feel comfortable support this type of experimentation. All creatures deserve respect and are a living breath just like humans. No, I'm not PETA or in extreme support of groups that are very passionate about their stance. We all have choices, and I choose to allow all creatures their natural life course.
That said, I feel it important to give mice their due respect. Many were sacrificed in the name of science and these facts are from a website called Understanding Animal Research:
The above information was found in order to give us a clear understanding of facts surrounding the mice, and the possible medicine or healing that they can bring to us. Let's take a moment to think about that ...
Mouse Woman
All of my readings are geared towards a healing; breaking through mental, spiritual, or emotional blocks that will assist us in overcoming every day obstacles.
If this is your first time swinging by, my Medicine Card Monday initiative is my positive intention to pull a card of healing or medicine for the community. This is different than tarot in that the cards I use are on the medicinal aspect of humanity other than the most common cards found in a tarot deck.
The decks I use are The Wild Unknown - Animal Spirit, Mystical Shaman Oracle, and the Chakra Wisdom Oracle. The cards will assist in helping those interested, find comfort in things going on in our community and the world we are now dealing with. Namely, issues around the world, astronomical, or overcoming health issues of all sorts, etc., maybe just something out of balance that we are feeling on any particular day that needs guidance.
By pulling a card for Steemit this will in turn assist with my Medicine training, give back to the community, and help those seeking answers. I will take some of the reading from guidebooks provided with the cards, but primarily give intuitive and medicinal words to help our community. We all have days when we need encouragement, inspiration, and comfort.
The Card
Photo taken by @eaglespirit
Meaning
The Mouse is of the earth realm that comes with the the following meanings; detail-oriented, small-minded, nit-picky and nervous.
If you see any personality commonalities then you may be synced in to the mouse, or may have this come into your life when you need mouse medicine.
The Message - The Mouse
The Mouse has an innate desire to tend to details. It often spends its days fixing, preparing, organizing, and scrutinizing. Unfortunately, a mouse personality doesn't notice when they've gone too far. Soon they begin to have a limited and fearful vision of life, and try to control every detail. This can be quite a painful experience for both the Mouse and those around them.
When Mouse energy is at play, step back for a moment. It may be time to find a more purposeful project to delve into, one that's worthy of your exacting eye.
When in Balance: organized, resourceful, prepared
When Out of Balance: busy with no purpose
To bring Into Balance: a meaningful project
How can we apply this to Steemit? Have we laid back and just observed others move ahead of us or think of new projects to bring to the platform, maybe its time we bring our talents forward and initiate something that will benefit all. Perhaps we do not participate or think of ourself as unorganized, not resourceful, not as talented, ill prepared? How about working our way out of our doubts and give it a try? Even if slowly, bring forth our own talent to Steemit and trust in the fact that Steemit will welcome you with open arms.
Mouse Woman
Above, I shared some of the photos of Mouse Woman throughout this blog, Mouse Woman is a protector and helper amongst the Haida tribe in British Columbia. Take a peek at the video featuring artist, Corey Bullpitt as he explains the Haida tradition.
A'OO,
Eagle Spirit
Raven's Nonnie Panel, Galleries West
I hope you liked the reading for this week. If so, please leave a comment below. I'd love to hear what you think (but not if you think it's all BS!) That's typical Eagle Spirit humor right there.
If you would like a personal Medicine Card reading:
Send 2 STEEM per card.
Choose a deck and spread: Animal Spirit (1, 2, 3, 4, or 13 card spread), Chakra Wisdom (1, 2, 3, 4, 5, or 7 card spread), or Mystical Shaman Oracle (1, 3, or 4 card spread.)
Each person is given a special one-on-one healing energy session with a reading sent from a Reiki Master Teacher (that be me), and a Native American ceremony is included.
Photos will be provided and explained. Please do not share these publicly.
You can find me on Discord under the name Eagle Spirit #4491.
Have a glorious week and come back next Monday for another Medicine Card reading!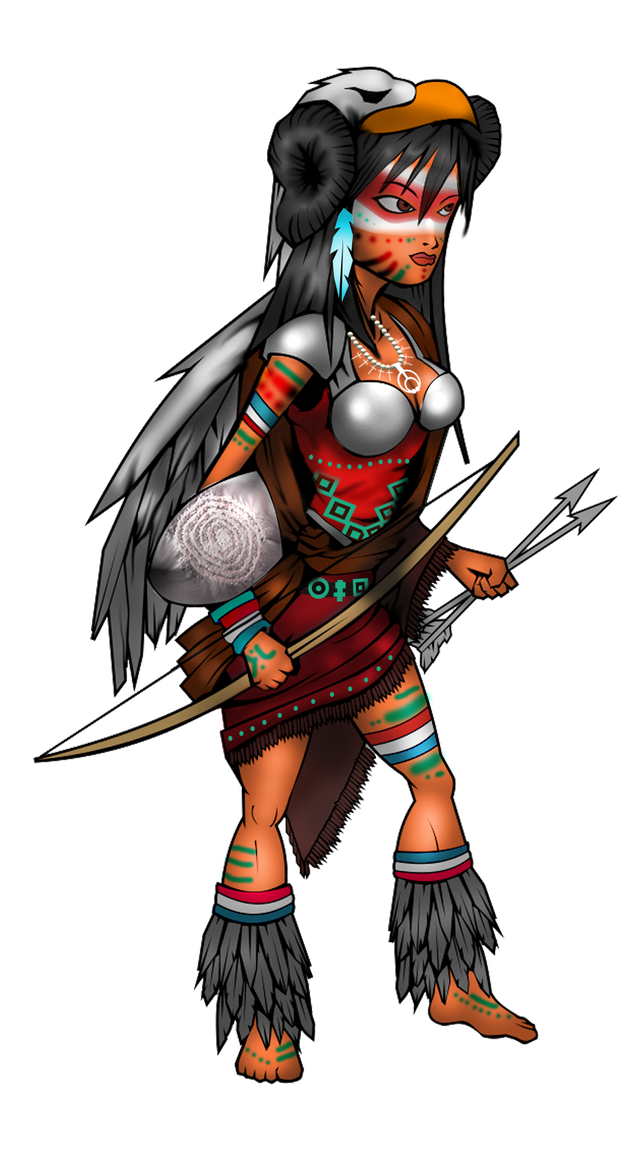 Greetings, Thank you for stopping by to read my blog. I'm a First Nation member of the Hopi & Apache Native American tribes, Medicine woman in-training, first time blogger since November 2017, (right here on Steemit), paralegal, researcher, and writer based in the Mountains of Colorado, USA. I work closely with fellow planktons and minnows in a few groups by helping them adjust to Steemit and curate quality content. I'm especially interested in finding others who love natural medicine originating from ancient practices, gold and silver, energy work, and the spirit world. Additionally, I'm the creator of
#MedicineCardMonday
, so if you are interested in receiving a Native American blessing stop by my blog every Monday, or just say hello! See you soon,
@eaglespirit
Native American Mouse Mask
Eagle Spirit's Disclaimer
Energy therapy is a natural method of energy balancing, but is not meant as a substitute for medical, or psychological diagnosis and treatment.
Energy practitioners do not diagnose conditions, nor do they perform medical treatment, prescribe substances, or interfere with the treatment of a licensed medical professional.
Energy therapy or any other natural healing therapy should not compete with medical doctors and their treatments. All therapies are meant to complement medical treatments.
If you wish to learn more about energy work or the methods I use to assist others in Native American medicine practices feel free to contact me privately.