Medicinal Cooking Collective Challenge: Diets For Colitis And The Colon
Hi sweethearts! It's time for another Medicinal Cooking Collective Challenge, this time it's all about colon and gut health! You can read all about the symptoms and what you should eat or avoid to eat in this post by @eco-alex. This week we are creating a meal that supports a healthy gut and colon, and as you might know, for a full working gut we need a lot of soluble fiber, but at the same time avoid food that causes gases, for example, garlic, cabbage, and legumes.
And as Alex also writes in his post, it's important to eat smaller portions and drink water 1 hour before, not during your meal.
If you feel you need to support your gut a little more, because you suffer from bloating, gases or diarrhea or even bad sleep, here is a very simple recipe you can try out! The only thing you perhaps should not include from this recipe is the red onion!
Fresh raw salad with vegan cheese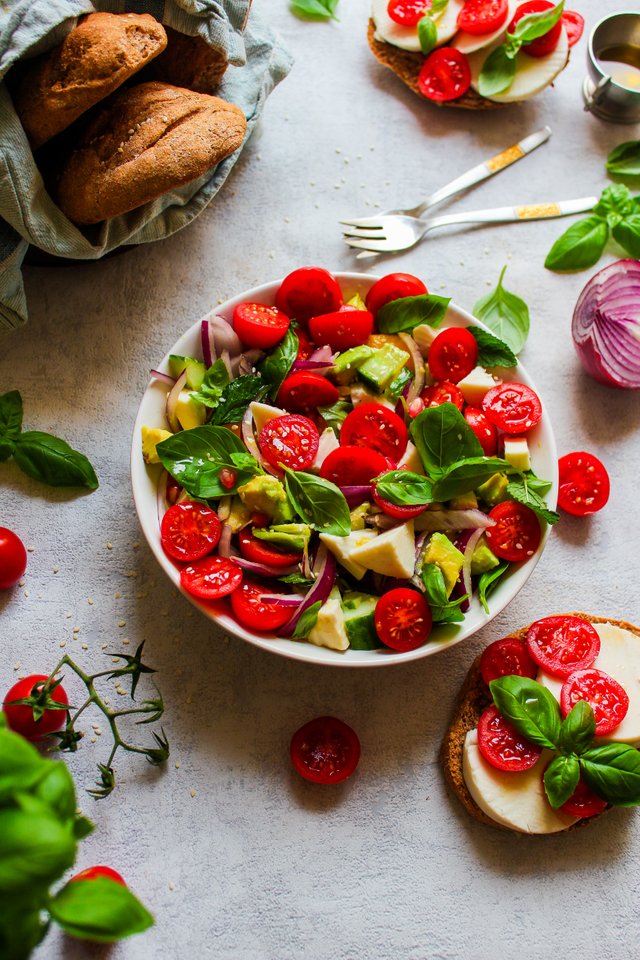 Recipe
Ingredients:
1-2 cup cherry tomatoes,
1 avocado,
1/2 mango,
50 g vegan cheese (I used this one made from almonds!
some fresh basil,
1/2 cucumber,
handful pomegranate,
1/2 red onion (not if you are having a troubled colon or gut)
handful fresh mint,
cold pressed olive oil,
1 tsp sesame
How to:
Chop/slice the veggies, vegan cheese, and fruits, mix with the pomegranate, herbs.
Sprinkle with some olive oil and sesame!
Enjoy with some warm fresh homemade bread!
I hope you have enjoyed this simple recipe!
Much love!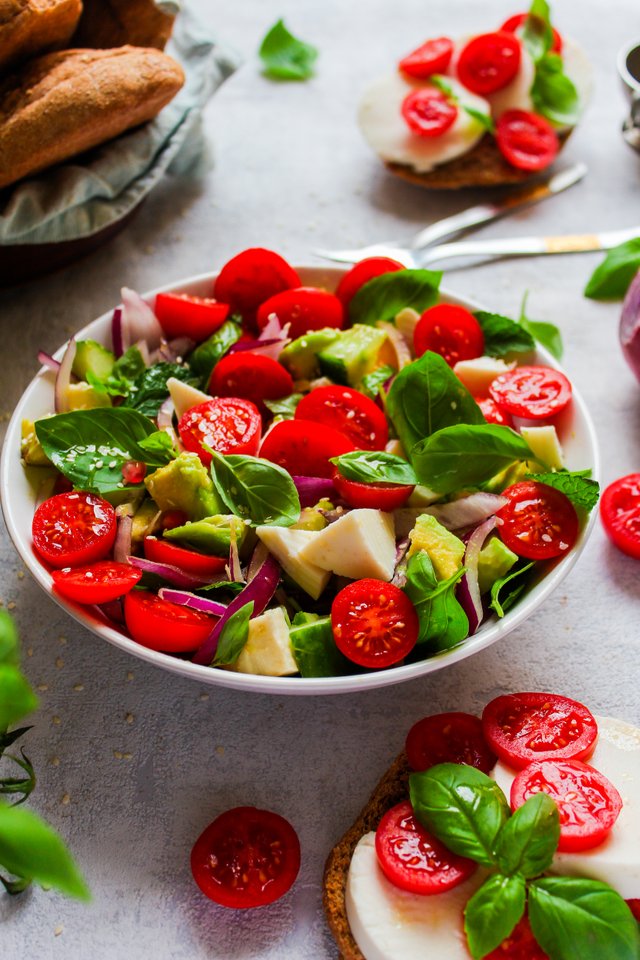 I am a proud member of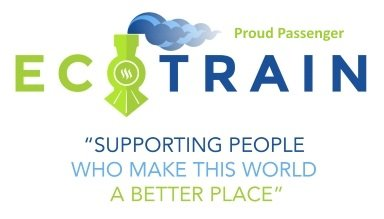 Cant get enough? You can alo find me here:
Thank you all! ❤
I want to inspire you to live your dreams, eat delicious, wholesome, nourishing, healthy food, and keep a creative mind. We all can do that, now!❤
Health starts inside our mind.
All content and images are mine and original. If you want to share my work, you are welcome. Just remember to tag me.
I use a Canon EOS 600 D for all my pictures.