My design for the @Mediaworks contest
Hello friends of steemit , Today I come to you with the design contest sponsored by @mediaworks, by the way. Thank you for making this possible
Lately I have been writing and designing about OnePageX, if you are in the world of cryptocurrencies you will be interested!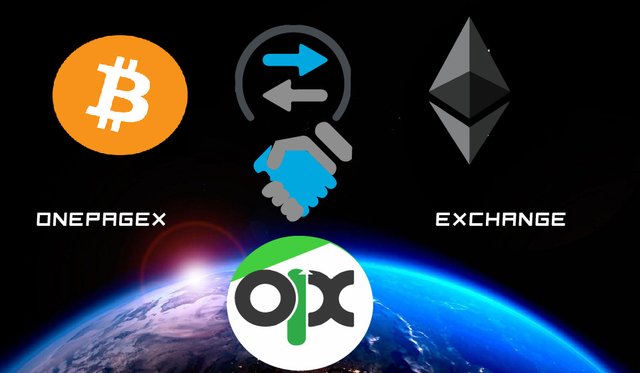 ONEPAGEX
ONEPAGEX is a platform for multiple exchange of cryptocurrencies. The vision of ONEPAGEX is to be able to give users the convenience and ease of making exchanges, fast, easy and safe.
Features:
1- Does not require records
2- has a number of different cryptocurrencies for free exchange
3- More than 140 cryptocurrencies
4- Total anonymity
HOW ONEPAGEX WORKS

Freshly created transaction card.



Bitcoin sent, awaiting 2 confirmations.



Exchange is complete! Starting Withdrawal.



Withdrawal Complete! The transaction is done.


MY DESIG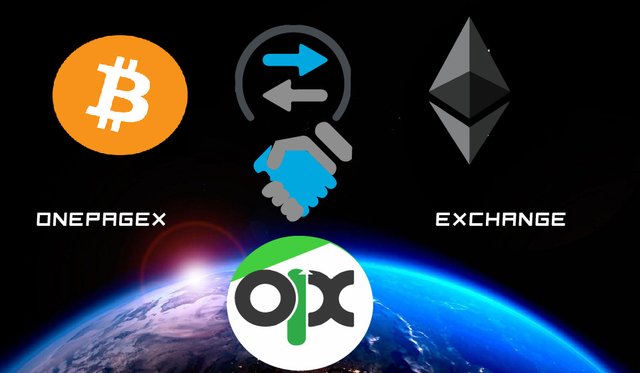 My design has several important elements, of which each one has its reason to be.
First: The background image that I used was the planet earth seen from space, now ... why use it in the background? The answer is simple. ONEPAGEX is a blockchain that covers the entire world, and also has one of the largest selections of cryptocurrencies in the world. This idea of ​​inclusion and scope was what made me take the fund I used.
In a second place: The logo of ONEPAGEX, place it below and in the center since it is the basis of everything, representing the point of union.
Third: The cryptocurrencies making an exchange ... This is explained by itself. The basis of ONEPAGEX is the exchange of these currencies, I found it extremely necessary to put an easy example to understand. An example to which a user without prior knowledge of the subject can understand with the greatest ease.
Well, this was my design, I hope you liked it as much as I did. Thanks @Mediaworks for making these contests that help us a lot. See you later!!!
Some photos before the final design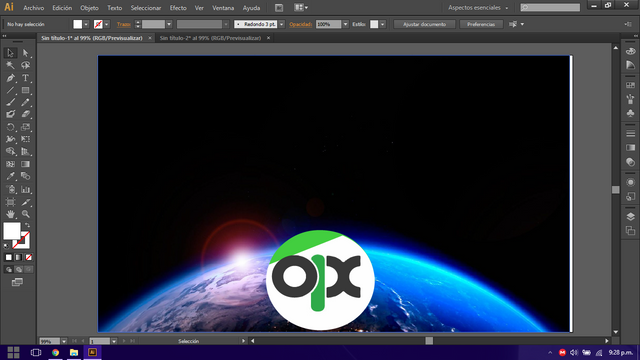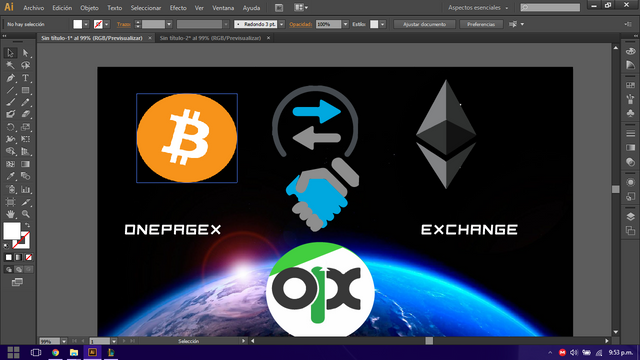 opx2019
https://steemit.com/steem/@mediaworks/1500-steem-graphics-design-contest-onepagex-com
Link of the page: https://www.onepagex.com/