Aubergine stuffed with Wild Mushrooms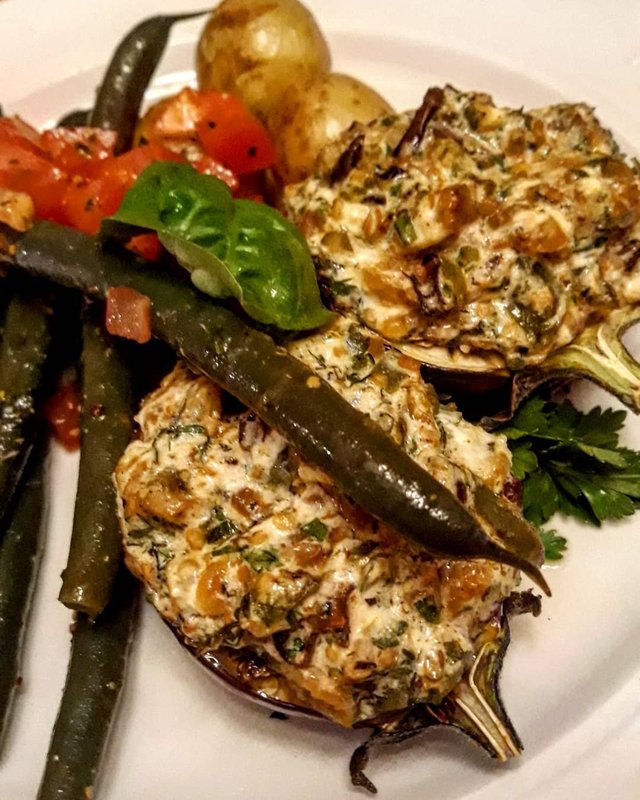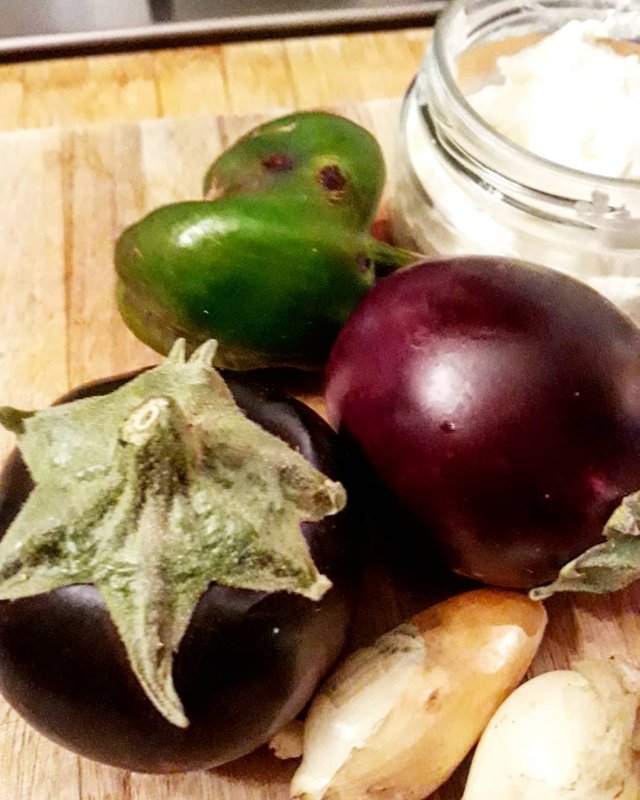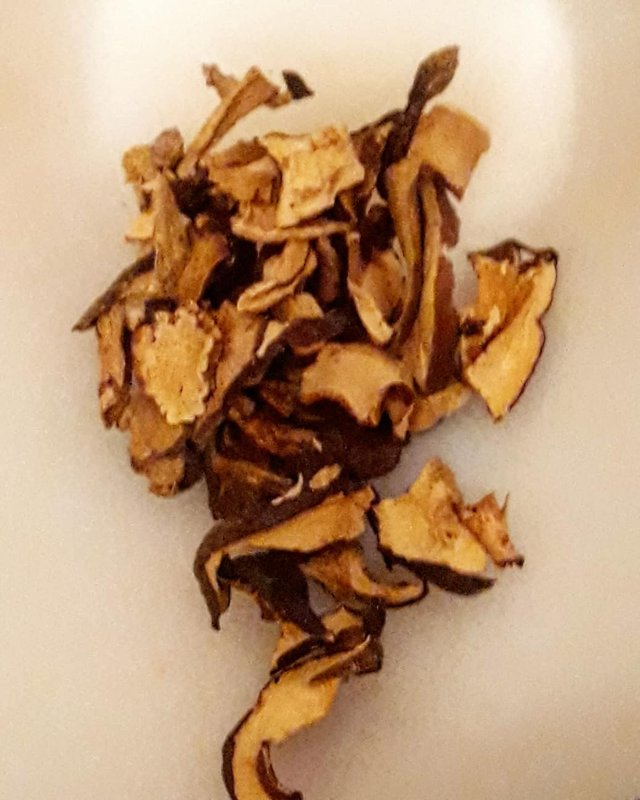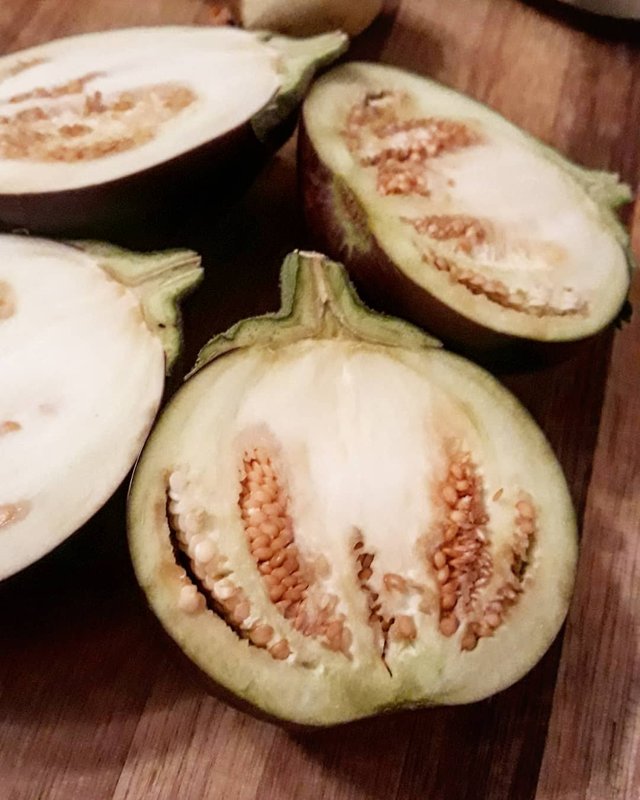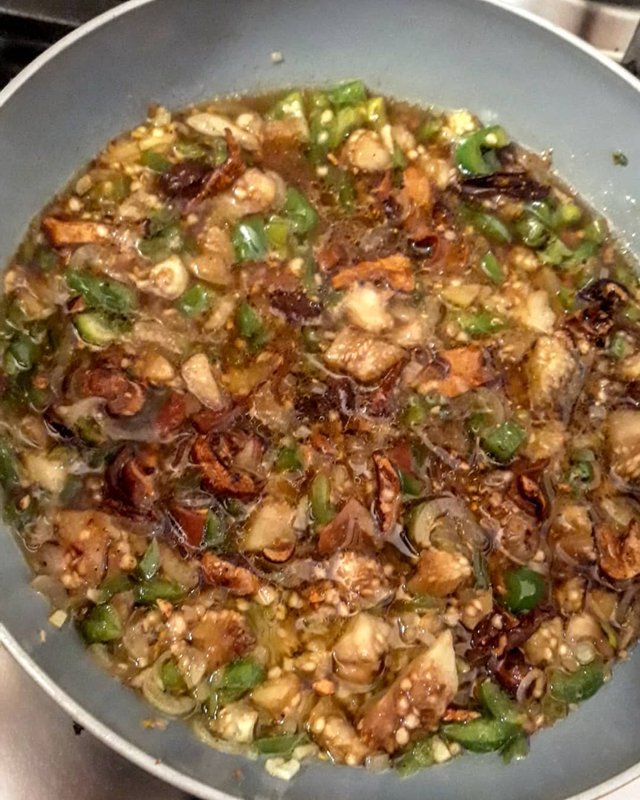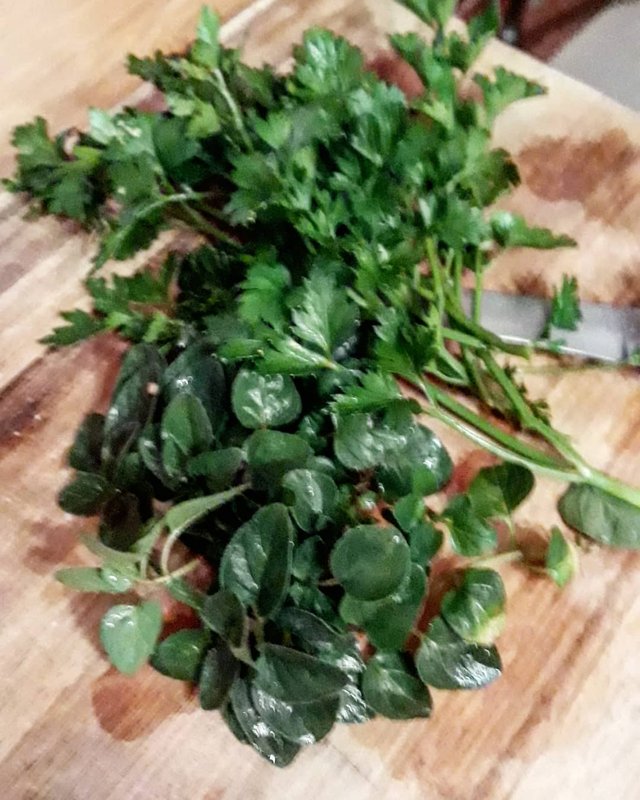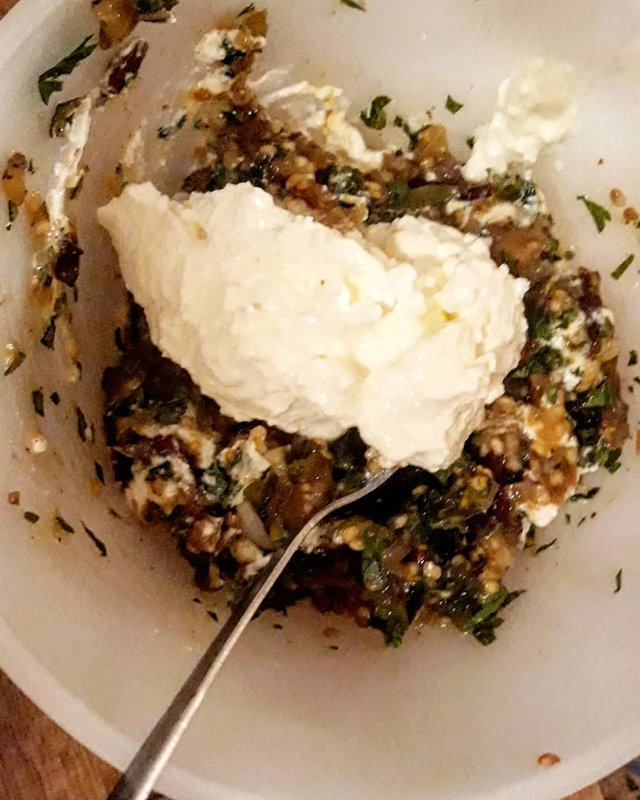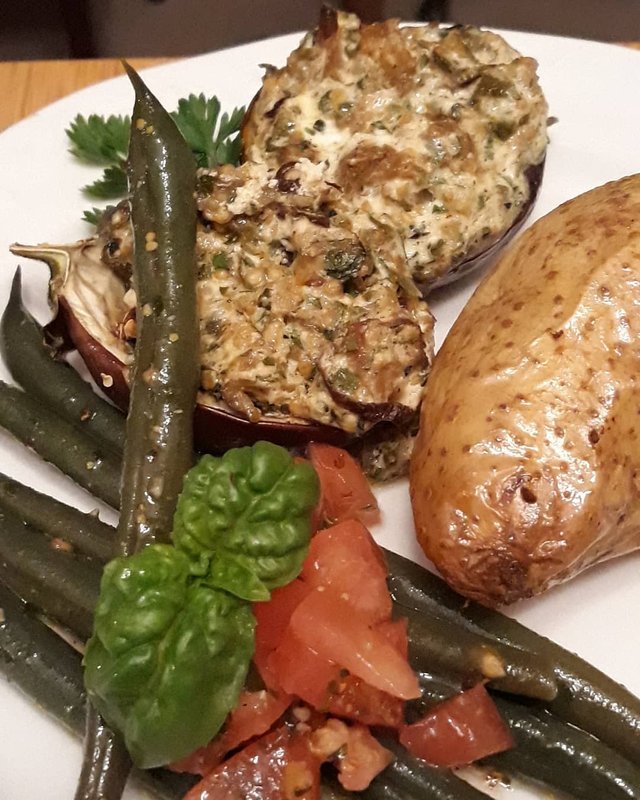 Last night's supper was an experiment - which worked. Happily. Much of it consisted of homegrown vegetables - the aubergines (aka brinjals or eggplant), the green pepper, shallots and the fresh parsley and oregano. It also included some of my home made cottage cheese (so vegetarian but not vegan). A super special ingredient - a gift from a friend - dried wild, German mushrooms. Just the aroma alone had my mouth watering. Before anything, soak these in boiling water for at least 15 minutes.
In summary: scoop out and roast the brinjal shells which have been lightly coated in olive oil. While they're roasting, sauté the onion, garlic and the brinjal pulp. Then add the chopped green pepper and finally add the mushrooms with what has now become a stock. Allow this to reduce a and the flavours to merge. With hindsight, and if, in future, I want to turn this into a vegan dish, I'd replace the cottage cheese with a dash of balsamic vinegar and have an alternative protein in a side dish.
So back to what I did: once the bits in the pan have reached the consistency you'd like, add fresh, chopped parsley and oregano, reserving some for garnish. Allow to cool a little and stir in a good dollop of cottage cheese. Finally, fill the brinjal shells with this mixture and return to a moderate oven to heat through, and brown a little on the top.
As I was "practising" my plating skills for Sunday Supper, these were served with potato and a marinated green bean and tomato salad. The carnivorous husband declared this #meatfree Monday meal, not just delicious, but the stuffing, "a step up; really good"! Thanks to @plantstoplanks for inspiring this post!
#cooking #steemblopomo #powerhousecreatives #ghsc #share2steem #gardening #countryliving #mcgregorvillage #vegetables #foodsecurity #homegrown #homemade

There it is - my 30th contribution
thanks to @traciyork for the inspiration
PS
I am going for four consecutive weeks, so am going to strive to post every day until Monday 6th May (CAT time) and get my fourth @steemitboard badge for posting every day for a week. Anyone going to join me?
Until next time
Fiona
The Sandbag House
McGregor, South Africa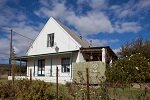 Photo: Selma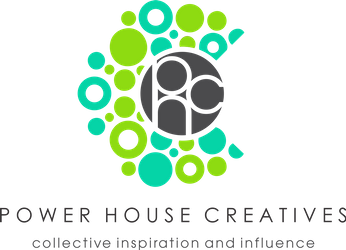 If you're a compulsive Instagrammer like me, Share2Steem and earn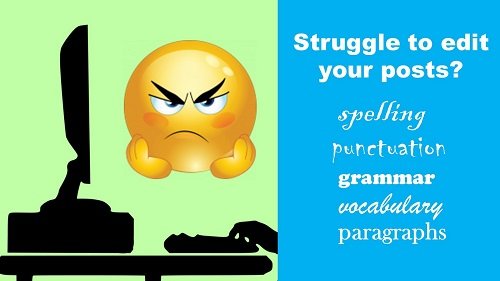 Let me help you for blog posts any writing in English
Rates depend on the depth of edit required
More about why I am offering this service here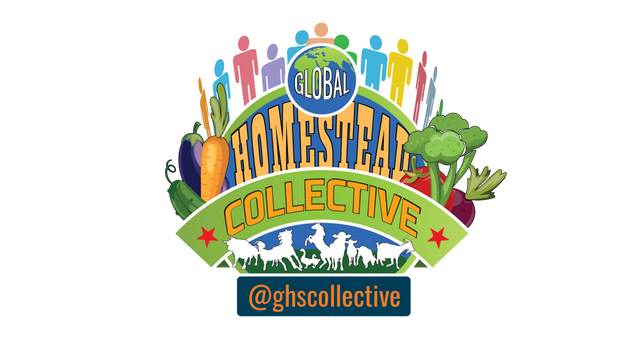 Join Us On Discord
Posted from Instagram via Share2Steem