I am very proud of the winners of my SAT Math Contest!
Congratulations to you all! We're all getting smarter every day!
---
Question
The gravitational pull of the Earth allows us to have a great equation to model height of dropped objects over time. The equation is this:


If Joe drops a ball from a height of 12 meters, when will it hit the ground?
Solution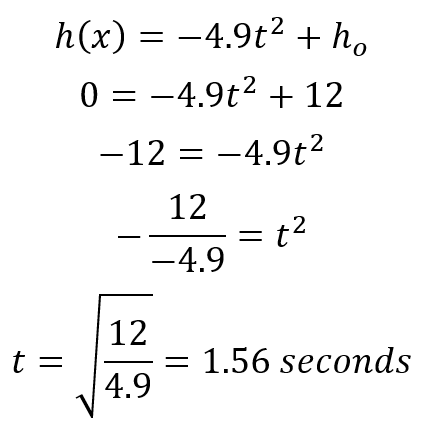 ---
I hope you've enjoyed Steemers! Best wishes!