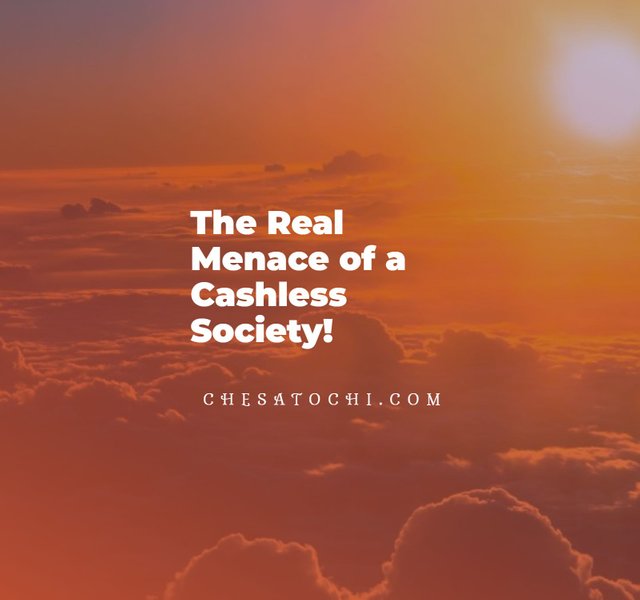 Introduction
We live in an era where the dream of central powers is to move toward a cashless society. Basically, this is easy to understand but brings a lot of questions to the table.
Cash helps the unbanked to buy their foods or at least get access to the basic. Imagine how the homeless can make it in a cashless society…
The real menace of a cashless society
The power will shift to the one who controls this system. They can dictate what you can't or can do with your money in your bank account.
The worse they can erase your money in one fraction of second and left you with nothing!
Decentralized crypto
Money like Bitcoin will make the future bright because no one controls it. The best option we have to fight against a cashless society is not to have all your wealth trapped in their system.
It is always important to dilute the risk and always have access to money in case of the worst.
Conclusion
Check this seven minute video on YouTube that will let you think from another perspective of a cashless society!
Chesatochi.com - For the love of crypto