The 2017 Steem Growth Plan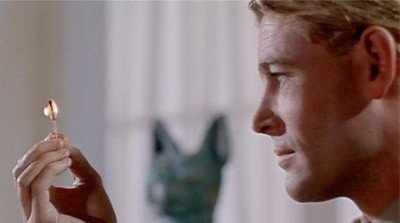 Hello Steemians,
Mitchell here. Andrew and I are proud to share our strategy for sharing Steem with the world in this document. It's a bit long, so if you prefer something shorter there's TLDR below. The future of Steem starts here.
"Big things have small beginnings."
- Lawrence of Arabia
TL;DR
Success of Steem depends on the size of the network measured in users. Marketing Steem IS marketing for Steemit. Every part of the ecosystem benefits from the growth of another part.
The Steemit Team is focusing on 3 growth-related priorities:
Communities
Effortless onboarding
Mobile application
The Team's approach will be to ship these features when minimally viable. We're not trying to make them perfect, we're trying to make them "just good enough" social products, so that the incredible value of Steem as an incentive and comment reward mechanism for the internet becomes apparent.
That's why the dev team is focused on solving these problems as soon as possible.
Marketing
Steem is about bringing just and fair rewards to the internet.
As we stated in our last announcement, crowdsourcing is the only way to scale marketing, so our marketing efforts will be in partnership with the community
For example, we'll be working with the community to do influencer outreach and eventually a referral system
Finally, we're going to nurture a Steem ecosystem of apps: that means supporting new social and content platforms on the Steem blockchain.
End of TL;DR
Intro: Steem as the Future Attention Economy
The Steem blockchain turns the attention economy around, sending the rewards for creating great content to participants instead of infrastructure mediators like Facebook and Reddit. Taking Steem to the world will be no easy task; It's success depends directly on the number of network participants and its feedback loop. This plan shows how we could do that, and what we'll need to get there.
Success Means Growth, Growth Means Users
Success for Steem means growth. Growth means more users spending more time using Steem apps, contributing value to the network. If we truly believe that Steem can change the world, then our priority must be to dramatically increase the Steem userbase. If more people are using the Steem blockchain, then the positive feedback loop of rewards and incentives kicks in.
But Steem is not Steemit.com. Steemit.com is the flagship app, the proof of concept. It's goal is to maximize the number of users contributing to the Steemit.com app. That does not mean it should be the only app generating value on the Steem blockchain. Because any activity on the Steem blockchain increases the value of the network, any app generating Steem activity boosts value for the entire ecosystem. And with the Steem blockchain being among the fastest (and with free transactions) there is no excuse for us to limit the Steem ecosystem to Steemit.com alone.
This is a pathway worth exploring, and it will be in the future section called 'Hedging Bets: A Steem Ecosystem of Apps'.
But the focus of this document will be on the dominant Steem app, Steemit.com (from now on abbreviated strictly to Steemit). At first glance, Steemit is a content discovery and curation site comparable to reddit, but that's not the key benefit Steemit provides users. The true benefit of Steemit is its connection to the Steem blockchain, which is to say that the true product of Steemit is as a content curation and REWARDS platform.
This is Steemit's advantage. As is, the value of the Steem blockchain has already been proven. It solves the problem of micropayment cost and micropayment anxiety, as well as content incentivization. While imperfect, the Steem blockchain is SUFFICIENT as is... but what's not sufficient is the forward facing product.
Growth Pre-Requisites: Communities, Effortless Onboarding, and a Mobile App
Steemit has one main challenge right now: The Steemit UX is not competitive. And without a competitive forward facing product, Steemit cannot grow to scale. The challenge here is not the incentive mechanism; that part is sufficient. The challenge is making a stronger social platform. Steemit will not have the polish of Reddit; the same competitive advantages of the blockchain model (efficiency, distribution of rewards) mean that less resources are available for this purpose. But Steemit doesn't have to beat reddit as a social platform, or in UX... it only has to be "good enough" so that the combination of social features and the incentive mechanism outcompete the UX of Reddit alone. That's something we can do.
This is the challenge for Steemit, and the major barrier to growth. Fortunately these problems can be solved with the following 3 features, in order of importance:
Communities
Effortless Onboarding
A Mobile App
At Steemit Inc, these product components are our highest priorities. We'll dive into each in turn.
Communities
Communities are the only reason why Steemit would be worth using at scale. Communities offer an environment to create and incentivize streams of focused, specific content that solves focused, specific problems of community members.
As it is right now Steemit is a single, giant stream. While suitable for a cursory glance, this kills engagement and does not solve fundamental content discovery problems. As content consumers, we have neither the time nor interest to pursue everything. We want focused, specific content that adds value to our lives and solves specific problems. We want to reward this kind of content, but this type of material needs a protected space to grow. It needs interaction from a dedicated group of Steemians with the same interests, the same problems, seeking the same solutions.
Creating these community spaces was the only problem Reddit ever solved, and it made it a multi-billion dollar business. It brought the right people together in the right place to add value to our collective lives, measured in upvotes and comments. Steemit performs precisely the same social function, but the addition of Steem content rewards means the emotional power and significance of social interaction online are magnified many times by a proper incentive mechanism. This will make all the difference to the growth of Steemit.
So Communities are our highest priority. Completing communities will mark the beginning of a new Steemit. Steemit will become a place where anyone can gather their tribe around a specific interest and reward creators for solving community problems by sharing great content. By giving communities these spaces, it will open Steemit to a whole new category of users. While communities will make Steemit a great product, they will not let us scale. For that, Effortless Onboarding must be ready.
Effortless Onboarding
Even if Steemit becomes the great product it was meant to be, the current 9-step onboarding process is a major limitation. It presents a serious barrier to adoption. The current onboarding process is designed to prevent fraud, as every account costs a considerable amount of Steem.
While this is an understandable precaution, Steemit cannot scale with this limitation in place, and neither will any other app in the Steem ecosystem. Onboarding and becoming a Steemian MUST become a 1-click, natural process so that users can enjoy the benefits of Steem without cost.
We are working to overcome this challenge as fast as possible. Our goal is to make onboarding not just effortless, but low cost as well. This is a requirement for future apps in the Steem ecosystem that may not have the same financial support Steemit Inc has. So the creation of Effortless onboarding, made cheap, will do more than dramatically boost the percent of successfully registered users... it will open easy onboarding to every other app in the coming Steem ecosystem.
A Mobile App
The third addition to the success of Steemit will be a mobile app. While the previous 2 components are necessary and let Steemit expand by an order of magnitude, they do not let Steemit scale worldwide. To scale worldwide, Steemit must become a primarily mobile application. There are 2 sets of reasons for this, both of which I'll demonstrate:
Set #1: The future is on your phone
Most future social media interaction will be on your phone, rather than your desktop (until the rise of Augmented Reality technologies).
People spend far more leisure and social time on their phone than desktops already.
Most of the world's population is skipping desktop computers in favor of smartphones and tablets.
Smartphones provide more impactful, tactile engagement than desktops.
Set #2: Non-West countries are optimal for growth
The West, especially the USA, is the most competitive attention economy on the planet.
Most of the world's attention economy is far less competitive, meaning they have more time and attention to spare to try new apps.
The less wealthy you are, the greater the relative reward and significance of a Steem reward.
Many nations with under-tapped attention economies have so much less wealth that even small Steem rewards will have a dramatic impact on their lives.
Steemians who are significantly impacted by these rewards are far more likely to spread Steemit via word of mouth, which is the ideal referral process.
Therefore Steemians in poorer countries derive more value, refer more users, and are likely to contribute to the network for less costs than those who are from comparatively wealthier countries.
Given Set #1, it's clear that a mobile app is a must-have, and we need one as soon as possible. This is something we've been actively working on for months. That being said, it's also critical that we get it right, so we can't commit to a specific timeline on its release.
This also leads us toward non-Western markets. A key to the growth of Steemit will be growing beyond the West, for the reasons set out in Set #2. Which takes us into our next section:
Crowdsourcing Growth: Scaling Steem without Steemit Inc
Blockchain projects have their own challenges. The Steemit model distributes ownership of the network, and the benefits thereof, but at the cost of limiting our resources. Because these benefits are distributed rather than hoarded a blockchain project will never be able to bring the amount of wealth to bear that a centralized business model, consuming most of the value, would be able too. One consequence of this is at a certain point centralized marketing will not scale with rapid growth.
The solution is to decentralize and distribute the marketing of Steem and Steemit itself. To do this we at Steemit Inc will be focusing on crowdsourcing growth processes for Steem. It's not appropriate for me to dictate how Steem is marketed; that won't scale and, to be quite frank, the crowd is far wiser than I am. All of us are brighter than one of us. Not to mention that we DON'T WANT growth to be dependent on Steemit Inc. But it's one thing to say we'll 'crowdsource and distribute growth, and another thing to do it... so what does that mean?
That means distributing implementation, idea curation, and decision-making power to the community. That means we want Steemit Inc to become a partner, alongside you, in taking Steemit to the world. Here's what that looks like:
Crowdsourcing strategies and tactics together.
Deciding on those tactics via a voting process.
Backing those tactics with the force of the Steemit community and the wallet of Steemit Inc.
Naturally, many people can and will market and promote Steem however they want (and in fact, they already are). That's a good thing, not a bad one. We reserve that right too of course, and we'll set our own terms of engagement in this effort, as it needs to be handled carefully.
To scale the marketing we must work and coordinate together. So why wait till marketing and growth teams become large, unwieldy and lacking in resources? It's better to set the tone and direction for sharing Steem right now, and begin crowdsourcing at this early stage.
The role of the Steemit Inc marketing team will be to act as marketing experts, leaders, and coordinators of efforts. This process has already begun, and was the reason Andrew Levine (andrarchy) was such a perfect fit for community liaison. Andrew's roll will be to act as the primary representative of Steemit Inc to the community and help judge which crowdsourced ideas are worth the backing of Steemit Inc.
Crowdsourcing also makes expansion into non-Western, non-English speaking countries feasible. While we are handicapped by our Western-focus there are many talented users who need only a little support and expertise to make a big difference in their non-English speaking communities. The Steemit Inc marketing team will provide the support necessary to make that happen.
Crowdsourcing is a risky strategy; the crowd can be disorganized and self-defeating. But it can also be a source of great wisdom and direct, coordinated action when guided by clear protocols. To make crowdsourcing actually work, we must first design those protocols. By the time we, as a community, have evolved with the early protocols and crowdsourcing institutions, we hope that the product features mentioned previously will be ready. That will allow us to begin expanding at full speed.
The Steem Narrative & The Steemit Story: Just Rewards for the Future of Internet Culture
To take Steem and Steemit to the world, we have to clarify our narrative, our big vision. I don't claim a monopoly on that, but here is my vision for the Steem blockchain: The Steem blockchain is the new infrastructure for rewarding content on the internet. We're dedicated to making a fairer, more equally distributed internet by giving everyone an ownership stake in the new attention economy.
The story of Steemit is one I know better, and it fits nicely into the Steem narrative: Steemit is here to be a new hub of internet culture and community, where the users decide and receive the benefits of content. With this clarified story will come a transformation of the Steemit branding as well.
These narratives are a place to start. The primary transformation Steem brings to the world is the power to let us, the crowd and true creators of content, be fairly rewarded for our work. It's not about now... we're here to transform the world for years to come. To set new standards for fairly distributing rewards, stake, and value. We're here to transform how the internet works. And that starts with us deciding that these messages, these narratives, are worth fighting for.
Hedging Bets: A Steem Ecosystem of Apps
At Steemit Inc, we're dedicated to the success of Steemit and the Steem blockchain... but that success can't be guaranteed. While we're doing everything possible to make Steemit a success, we understand that there are countless applications of the Steem blockchain, any of which could be as valuable if not more valuable than Steemit is. The future is unknowable. But we can make this uncertainty work in our favor. By opening up access to the Steem blockchain and encouraging others to build the next great Steem app, there's a real chance that they could succeed, or that multiple projects (alongside Steemit) could succeed together. Every successful projects creates benefits for all Steem holders, and stimulates all parts of the Steem community.
So we want to push forward with the creation of a Steem ecosystem of apps. We want to help the best applications of Steem come to the fore and go to market. Not only does this collectively reduce our risk and add value to all Steemians, it also increases the chance that we, as a community, will create demand for Steem that much faster.
In alignment with our crowdsourcing strategy, we will be supporting select Steem app developers wherever we can. It may be that the next great Steem application is a wordpress plugin, a medium-style publication app, or a photosharing tool... we don't know. But we're willing to give you our support and find out.
Influencer Outreach and Word of Mouth Referrals
Ultimately the most potent referral mechanism is word-of-mouth. The question then becomes... from whom? The answer: From those who are trusted and admired. When communities and onboarding are ready, we will invest the bulk of our outbound growth resources into bringing influencers to Steemit.
Influencers, especially up-and-coming ones, are at the center of cultures and communities. They are trusted, and produce content to give value to their communities. They appreciate and understand the value of rewards. Community efforts to invite influencers have already begun, and we are excited to see how they progress and to help where appropriate. From our perspective, reaching out to influencers is the tactic with the greatest likelihood of success.
We don't intend to start or do this alone. It's a certainty that the community has direct access to many influencers who would be happy to participate if asked. So we see our future role in influencer outreach as a coordinating one, as opposed to a controlling one. We'll be designing strategies in partnership with the community, but further discussion of influencer outreach deserves its own post.
There are many other methods, such as direct referrals, that have been suggested by the community. We're overjoyed to see the creativity here, and would love to see more of it. They have intense value, and to get there we must focus our efforts on completing the required components as fast as possible. As soon as the technical components are complete, we'd be happy to look into strategies like referral marketing that could skyrocket growth. Which leads us to the final part of the Steem 2017 Growth Plan.
Conclusion and What We're Doing Now
We covered a lot in this document. You're probably curious about what we're doing right now. The truth is almost all our efforts are focused on improving the product. We're working as fast as we possibly can to get the components we need up and running so we can focus on growth. After a year of labor, the Steem blockchain is ready... and 2017 is about making sure that Steemit.com is too. That is our primary focus.
Our secondary focus is preparing the Crowdsourced Marketing strategy. There's protocols to set up, voting mechanisms, institutions and cultures of cooperation. It's not easy to coordinate dozens or hundreds of people... but if we can do it, we'll achieve more than we ever thought possible, and share in the rewards. Designing these protocols is what the marketing team spends most of our time on, while Andrew will be a key figure bringing this to life.
I understand that you might think this is unorthodox, and that's a good thing. So let's blaze some trails, set new standards. Because at the end of the day, bringing Steem's vision to life depends on all of us.
Yours truly,
Mitchell Loureiro (@zurvanic) and Andrew Levine (@andrarchy)
NOTE: This growth plan is to share with the entire Steem community. You may share it far and wide.