I did not mean to write anything today for a #MarketFriday, just because I did not shopping recently. And suddenly, I got a parcel - my order arrived yesterday. 🎁
This product is something that always bring a holiday moon to our house. And I realized that I must share it with you! Besides, I am sure that @dswigle will like it too as she is always a source of a sunny mood.
So, finally what is it?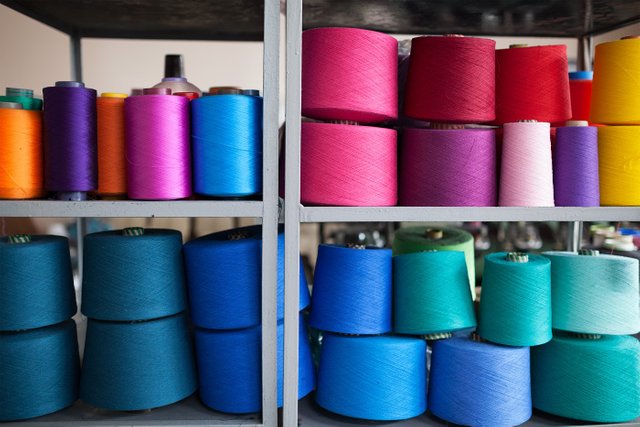 source
Dodo Socks
It is the unique young Ukrainian brand.🧦
Remember the bright moment of your life - its mood, color and emotions. Now imagine how these emotions turn into a picture.
That is how they came to the idea of capturing happy moments of the life into a color and a picture. All their socks are expression of personality, humor and even fetish.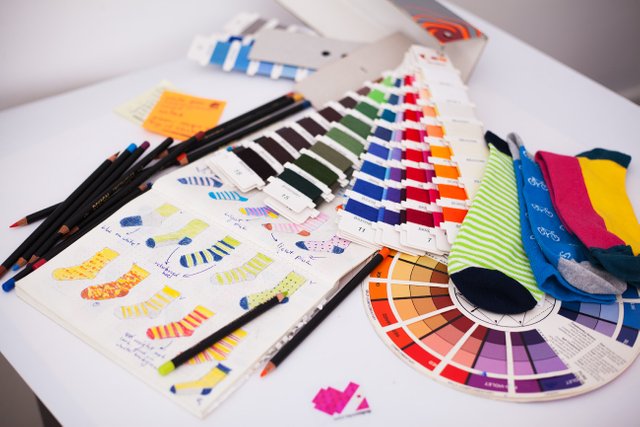 source
When my friend told me about this brand, I was looking for a small but not trivial gift for my husband. When I open their website, I fall in love with these guys at a glance. Besides, the quality is also very good and eco-friendly.
Of course, I ordered several holiday sets of 3 pairs each - for my husband, daughter and mom. As for me, I often postpone myself "for later".

Sometimes when I look at them on the website they are a bit too extravagant. But when I see my husband wear them, I smile and feel joy every time. And envy him ...😊😏
Just look at them - they were his favorite for this winter, aren't they sweet?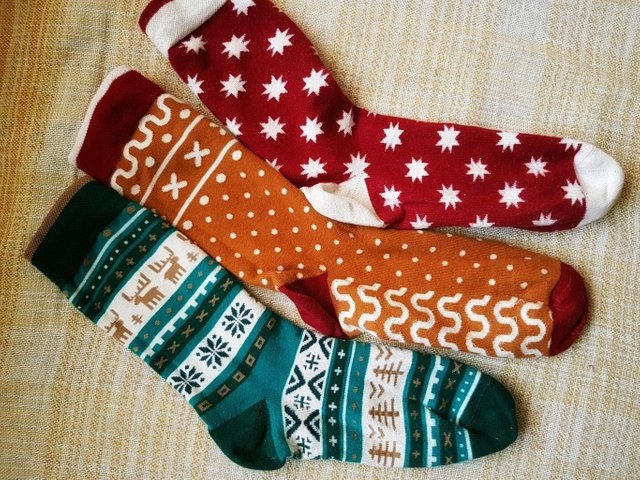 So, at the end, I couldn't stand it and make an order for myself. Thanks to my daughter Nat, it became a family ritual - to open a package with new things. We always do it together no matter how long awaited it is.
Yesterday I had to wait when my husband is home. We opened a package and here is what I have for myself: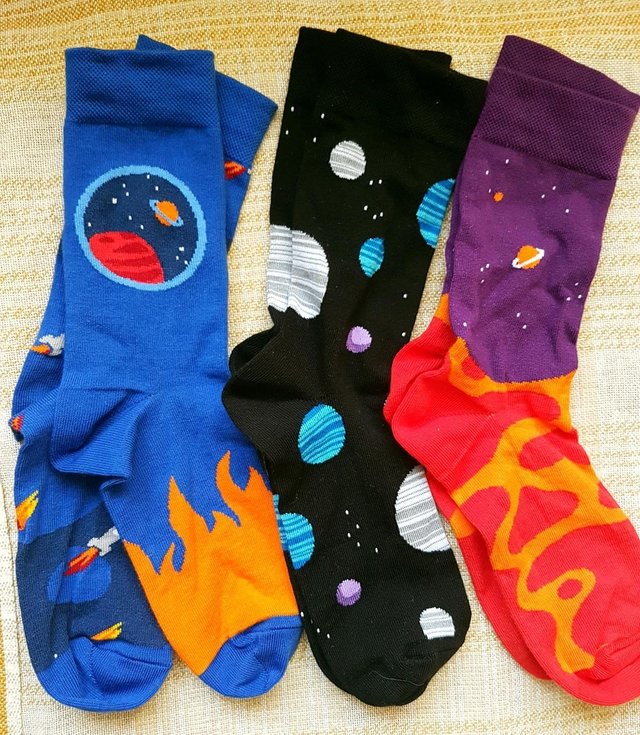 This is their new space set.🌘 It looks fantastic, I love every single print, and also the fact that there is a small difference between left and right one.
Next two: one has a print is about cute ghost and the second just has an eloquent name "150 ml" 🍷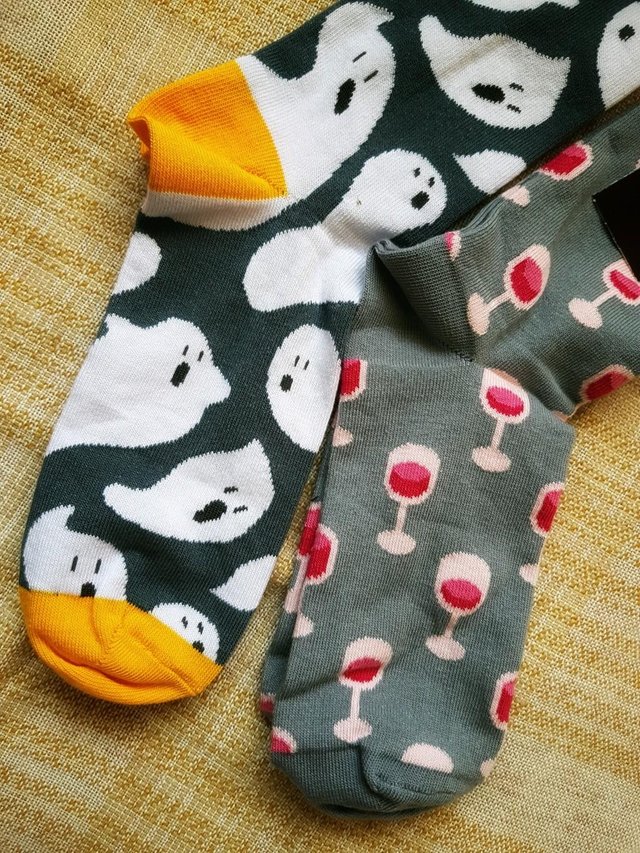 Here is one with print dedicated to famous Ukrainian physicist and electrical engineer Ivan Puluj and X-Rays. I am almost sure you don't know what do they have in common.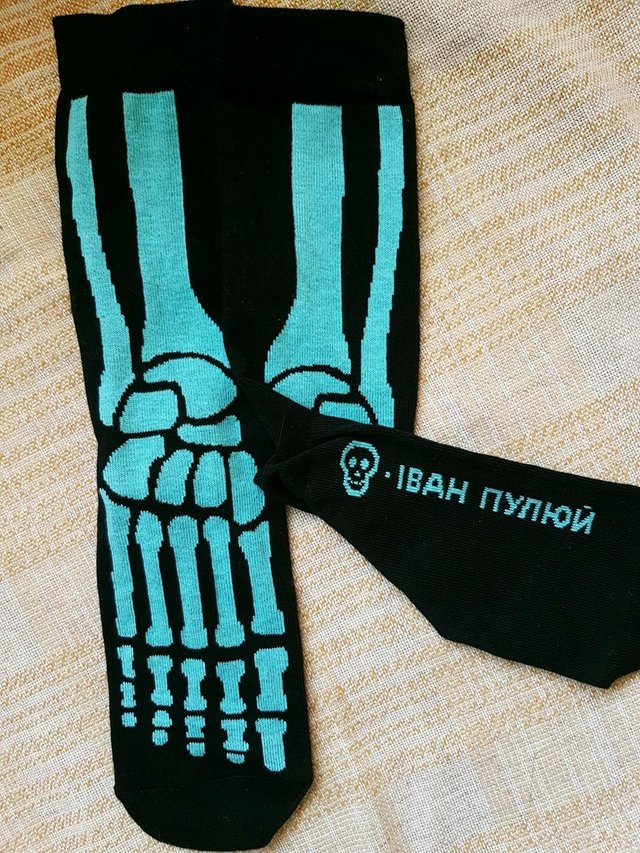 Quote from Wiki to explain what I mean:

While Professor Puluj's finding were essentially X-rays, he did not recognise them as such at first, although he demonstrated X-ray pictures of a hand and fingers obtained by using his tube / lamp to his students. This credit later went on to Wilhelm Conrad Röntgen. Once Roentgen visited Professor Puluj's laboratory and the latter presented one of his tubes to Roentgen. Roentgen went home and in his laboratory started to conduct experiments with Puluj's tube.
On 8 February 1896, just 6 weeks after Röntgen presented his finding about X-Rays, Puluj published his own findings in the French journal La Nature in Paris. His work was republished in various European scientific journals. Puluj would release further images of human body parts, including an image of a fractured human hand, and would suggest possible medical usages of this new technology.

Of coure I could not left my husband without a gift. As he is a cyclist with great experience, this pair is right for him.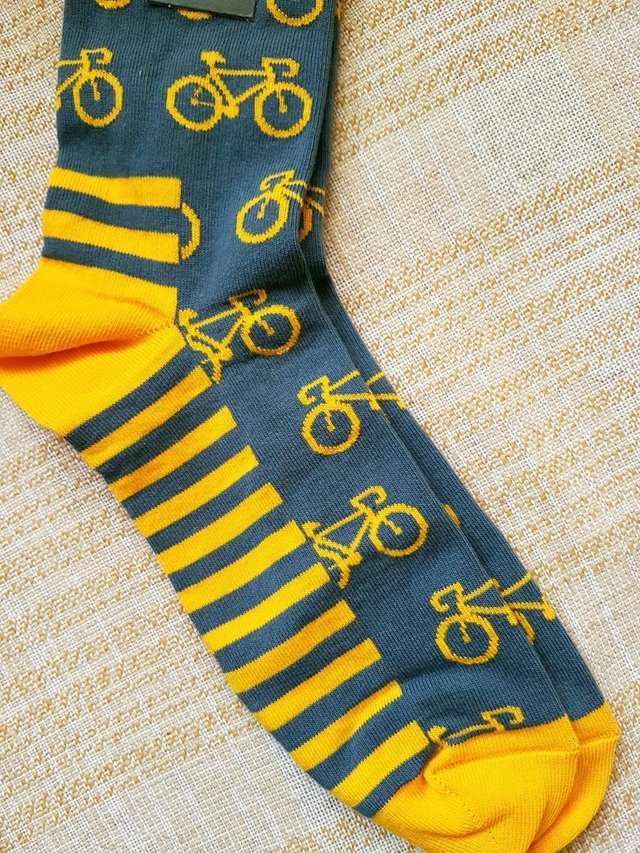 The second one has same print as mine with X-rays and skeleton. I could not find it today, looks like he put them on to the office
And this is what I wear today - Monsters!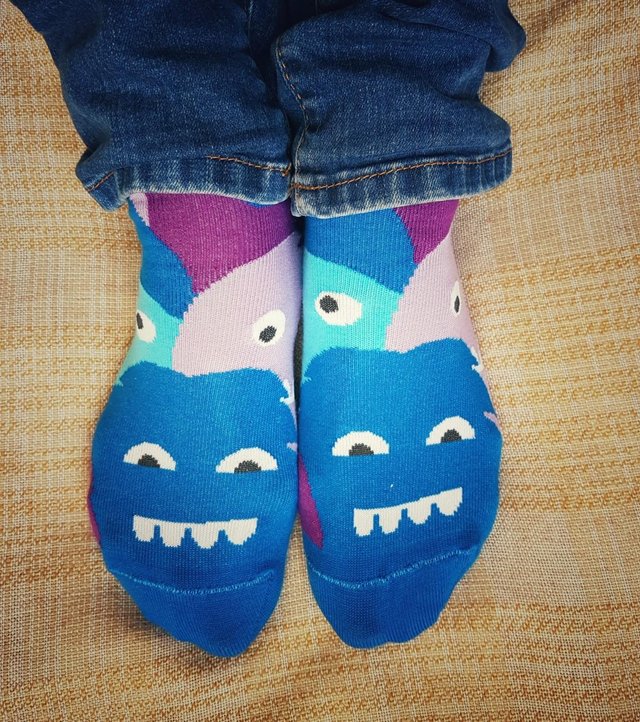 Fewwww, I did not think it would turn into so many words. If I like somethink I can talk about it ... for hours.

Thank you so very much for your time and patience! Your support is always highly appreciated!
❤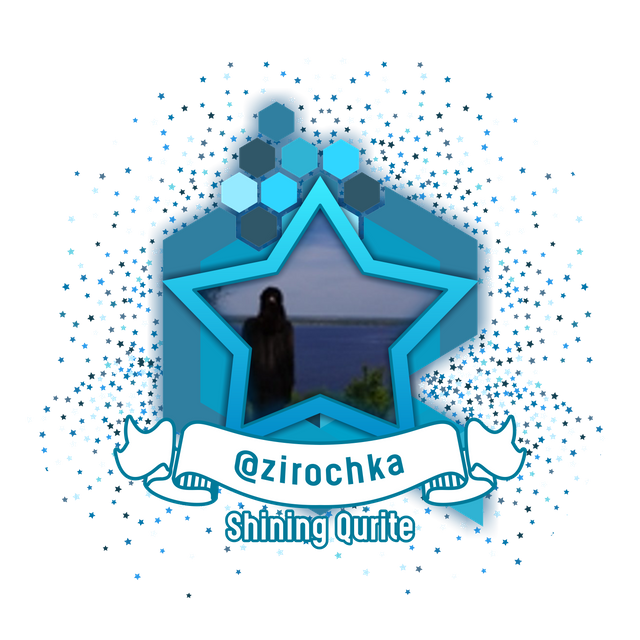 I am with @qurator, do you?





eSteem.app | GitHub | Telegram | Discord