Hi dear Steemians! I am starting to post again today. This is my entry for this week's #marketfriday tag which was initiated by @dswigle.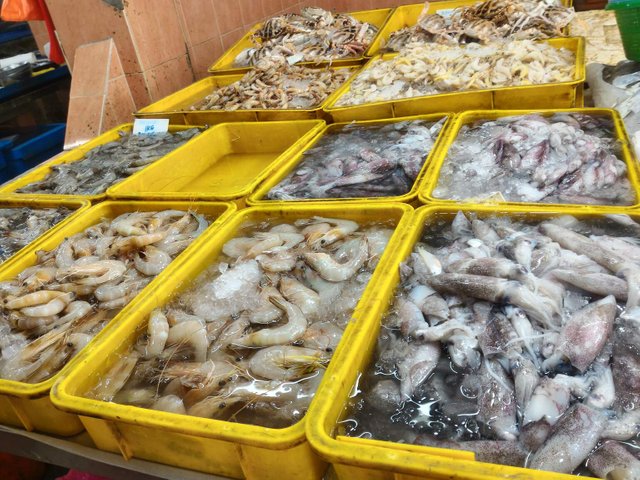 Yesterday, I went to a seafood market to buy some fish. It was not a planned trip because my family and i were going to a different place that was nearby. So we didn't bring an ice box to store the seafood.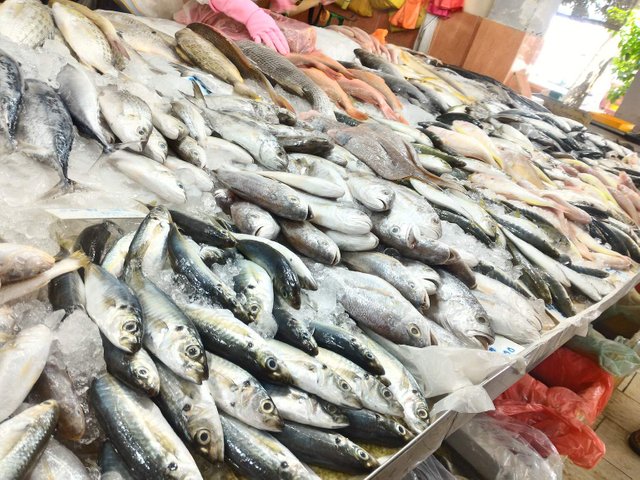 There were many varieties of fish. By the way, the hand with the pink glove is the hand of the seller.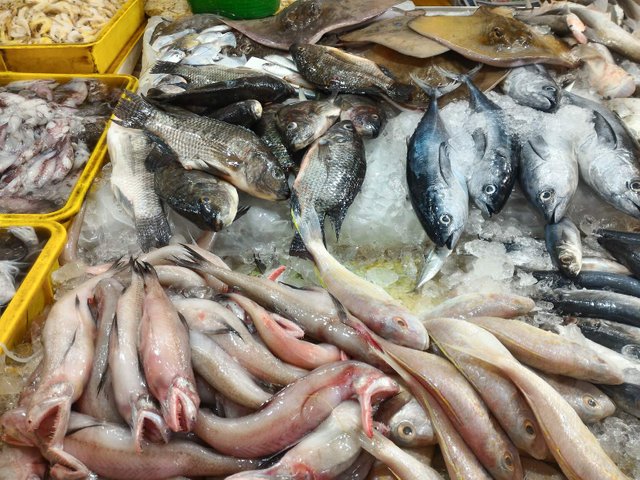 These are some of the fish sold. The ones on top are sting rays. They taste great if we grill them and add a savoury sauce. The fishes below are barramundi (siakap) and torpedo scad (cencaru). The last fish is a new one that I have never seen before.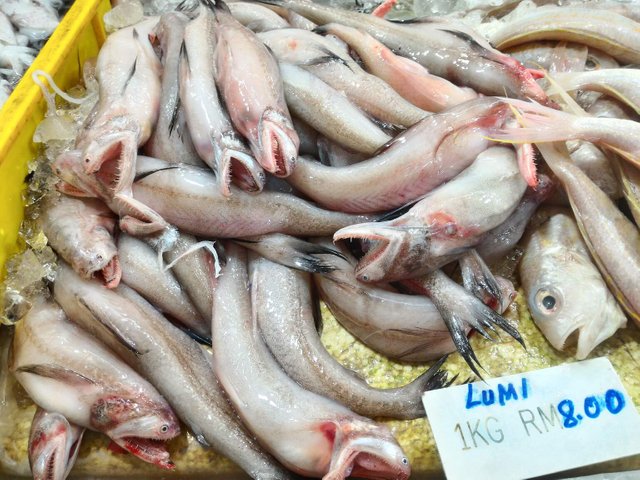 This is the first time I saw this fish in the market. It is called Lumi in Malay and bummalo fish in English. I found out that it is a saltwater fish.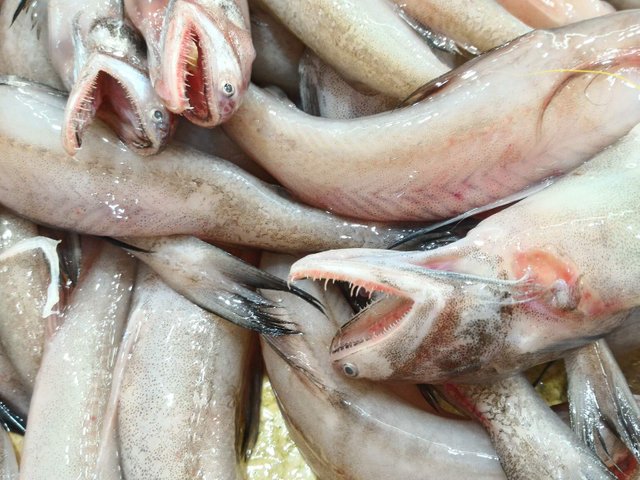 I took a closer picture too. I think it looks fierce.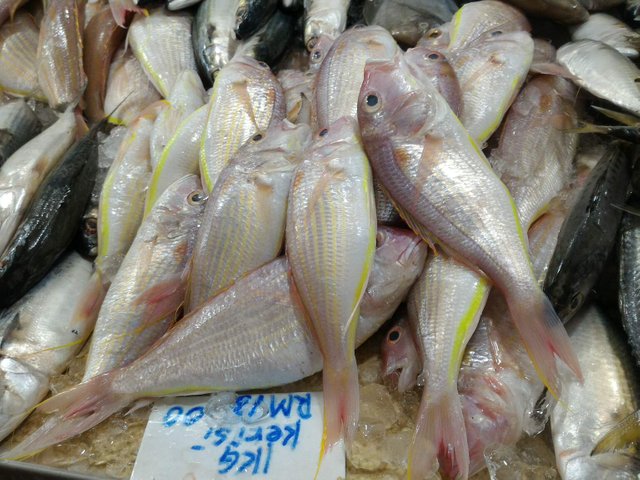 These are threadfin bream fish. They are called kerisi in Malay.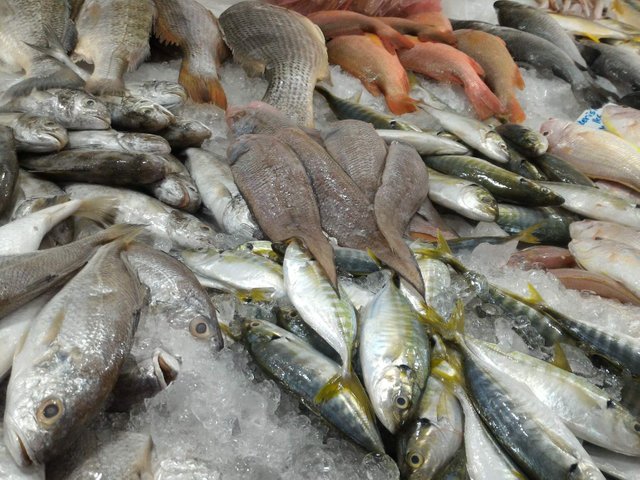 The fish on top are the larger fishes. They are different types of groupers. One is the red snapper (ikan merah) and the other is the gold snapper (jenahak). Both are similar although the external colour is different.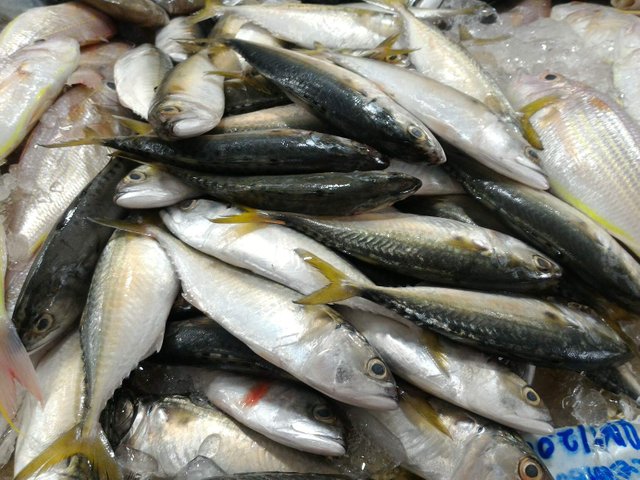 If I am not mistaken, these are scad fish (ikan selar).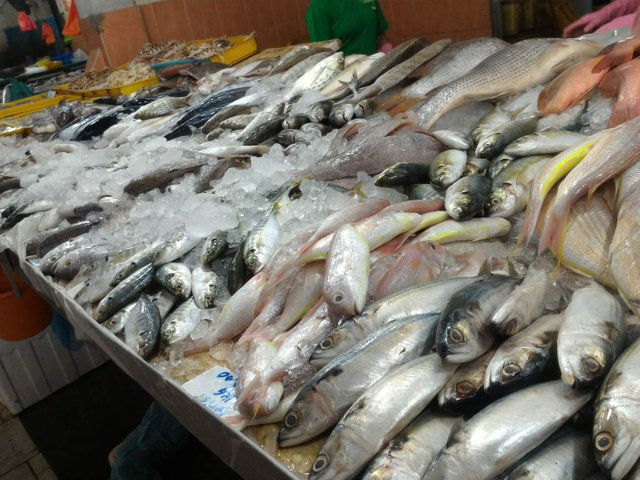 They add ice every now and then to keep the fish cool and fresh. At the far edge on the left, you can see a large yellow box. They are other seafood.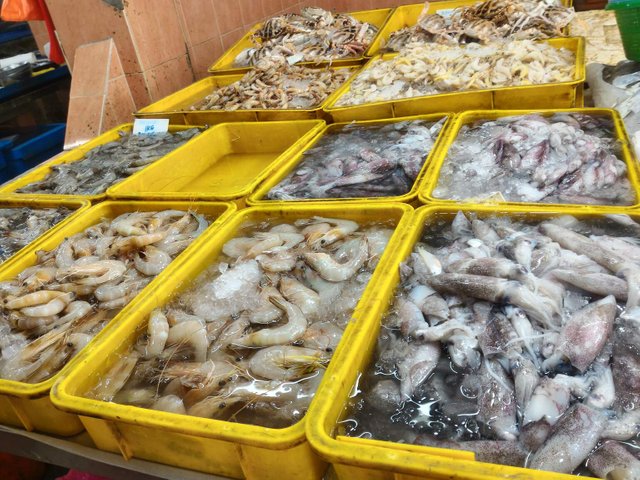 These are some prawns, both large and smaller varieties. There are also squids in different sizes as well. On top, there are some crabs.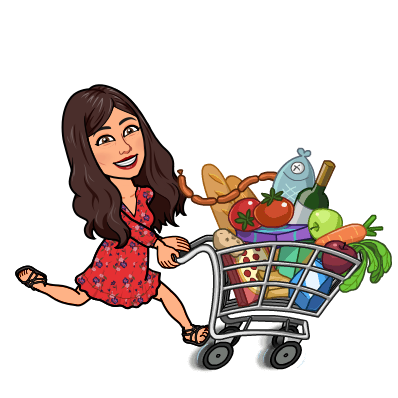 I hope that you find my post interesting and I can't wait to share more of my shopping adventures next week. If you are interested, do click on the tag to check out more posts from other Steemians about their shopping experiences. Thank you for dropping by and have a great weekend ahead.
Posted using Partiko Android