Market Friday Random places around NYC
A post for Market Friday hosted by @dswigle, if you haven't followed her yet you should she is one of the kindest and most supportive people here on Steemit, a comment from her is like a ray of sunshine on your page.
This is the one tag and daily challenge that I always make a point of joining, and also look through the posts of others that join the challenge and seeing markets from all around the world.
For this weeks post, Well, let's see, there is really no theme which I normally try and go for just some random shops I have seen and got shots of around the city
Starting with Bar 87 funnily enough on 87th Street, fo no other reason than when I was walking past it I thought it has a European kind of feel to it and took a shot of it
and in contrast you have the street vendor also in this first shot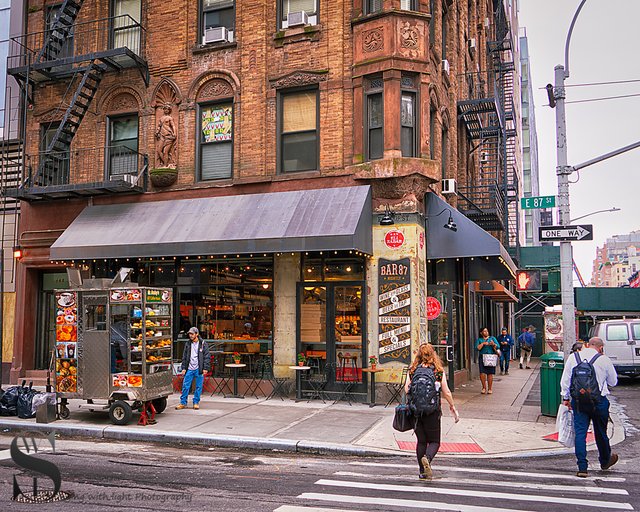 Sony A7iii 26mm F6.3 1/60 Sec ISO 200
Click here to view larger



In fact, I liked it so much I had to zoom in and e detail of the signs on the corner of the building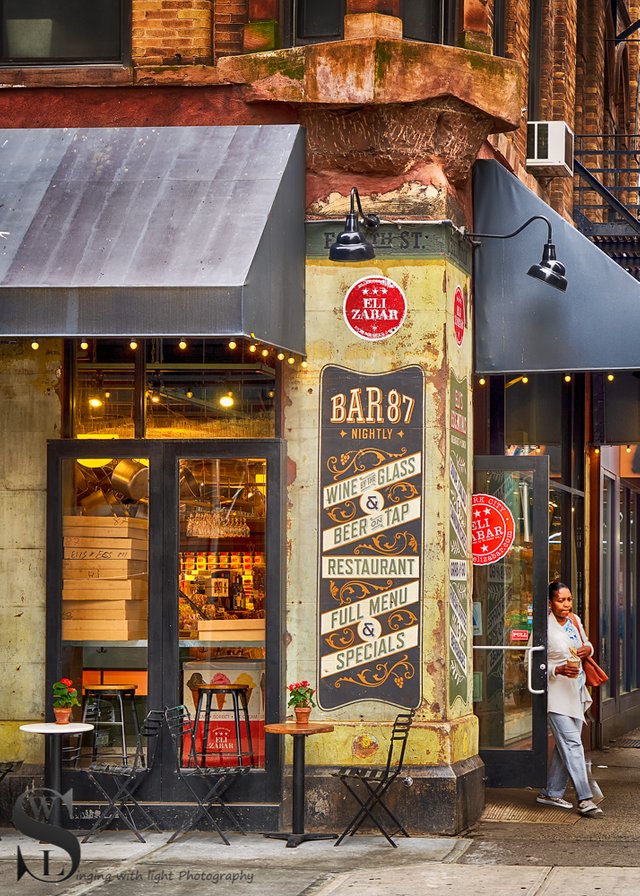 Sony A7iii 69mm F6.3 1/60 Sec ISO 250
Click here to view larger



And what caught my eye first with this next shop was its rich greens but then I noticed its a butchers shop something I haven't seen to many of in NYC, I guess most people buy most of their Poultry and meat from the bigger supermarkets these days, back when I was growing up I always used to enjoy going with my parents to the Butchers shop to get our supplies for the week, seeing what they had picked what was wanted and getting it cut the way we wanted.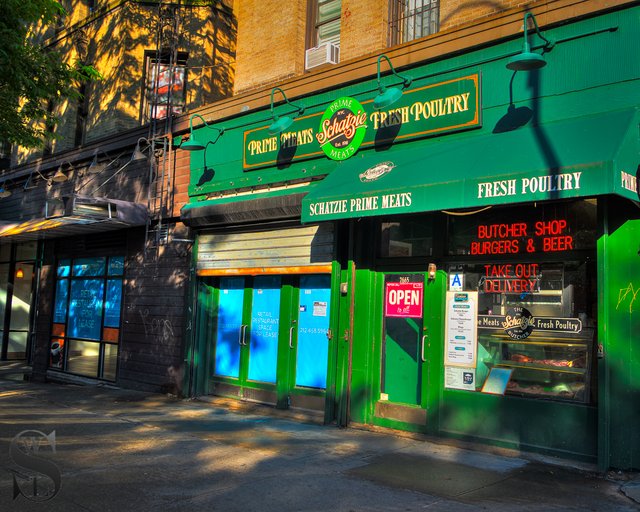 Sony A7iii 24mm F7.1 1/100 Sec ISO 100
Click here to view larger



Now this next one I am not showing the whole shopfront but this cool bike they have on display outside, I am not sure how functional it is but I think it looks pretty cool
@dsiwgle if the bike is functional its even more fuel efficient that your nice new Hybrid :)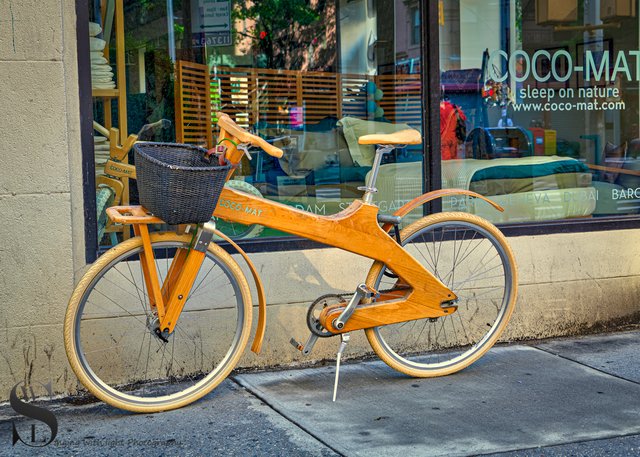 Sony A7iii 53mm F7.1 1/60 Sec ISO 500
Click here to view larger



Of course if you were riding around the city on that bike you may burn up a lot of calories and be feeling a bit hungry , why not stop in and refuel at the Metro Diner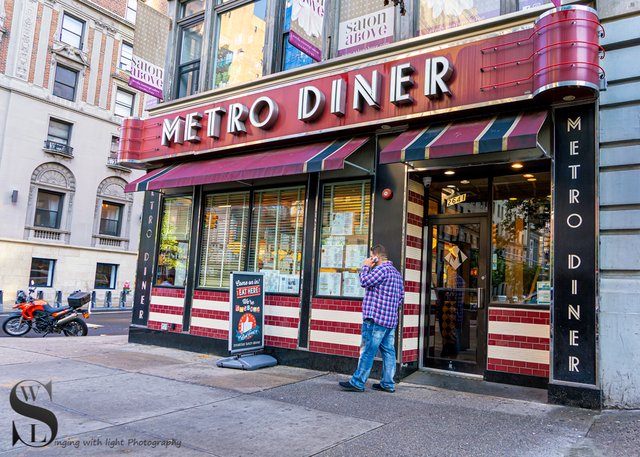 Sony A7iii 24mm F7.1 1/60 Sec ISO 500
Click here to view larger



And that's all folks
---
unless stated otherwise all photos used in my posts are taken and owned by myself, if you wish to use any of my images please contact me.
---

---
steemusa is a Community for and supporting those from of in the United States, and now is in the process of rebuilding stronger than ever join us on Discord








!steemitworldmap 40.780129 lat -73.955044 long 87th and Lexington Ave NYC d3scr