Hi, Steemit!!!
  Today is #MarketFriday!!! From today throughout the week, shops in Israel will look like this: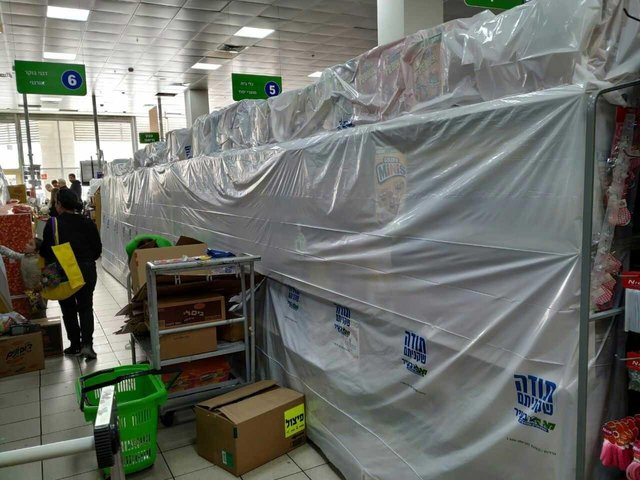 Passover begins, so you do not buy in the stores bread, buns, cakes, pastries. All where there is yeast is removed from sale. Entire sections of shops are closed with oilcloth showing that this product is not available now. Especially the bread departments! Buy you can only mazza.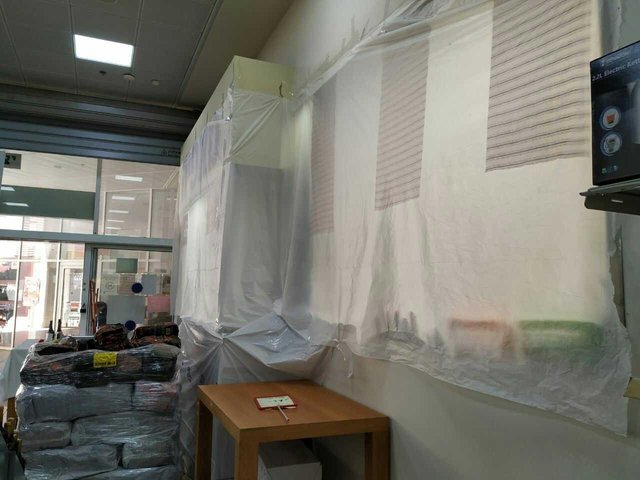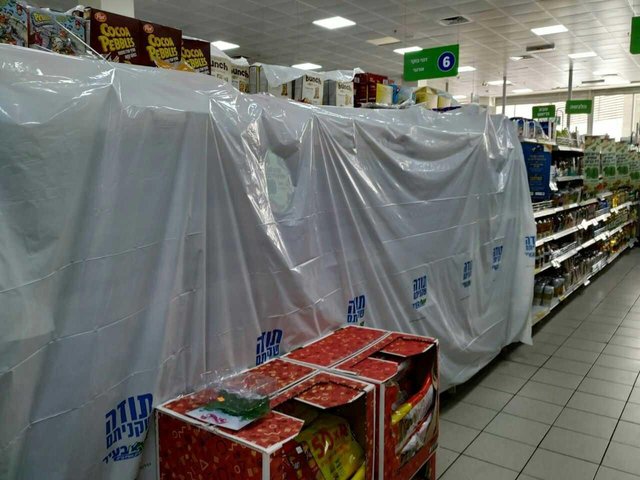 The Bible says that when ancient Israel celebrated the Passover by the Law of God, they ate unleavened bread. Here it is called mazza. The ancient Israelites did not have fermented bread or bread cooked with leaven during this holiday. Modern Israel removes much more products during this period, considering that they are not suitable for this holiday. For example, chocolate! I do not understand why chocolate is considered not kosher. Or buckwheat ....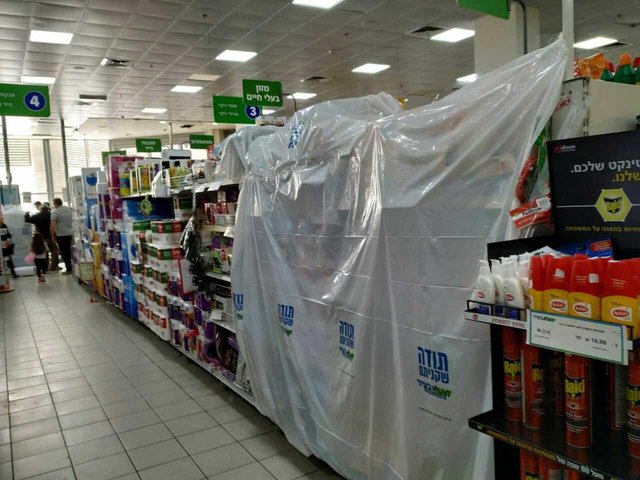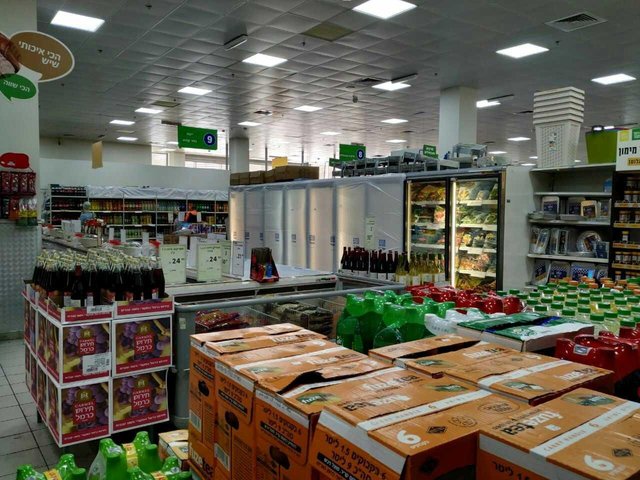 I do not like to eat only unleavened bread :))))) so we try to buy products in advance for this period :)
  Have a nice Friday !!!