How To Prepare The Tastiest Homemade Weed Oreos!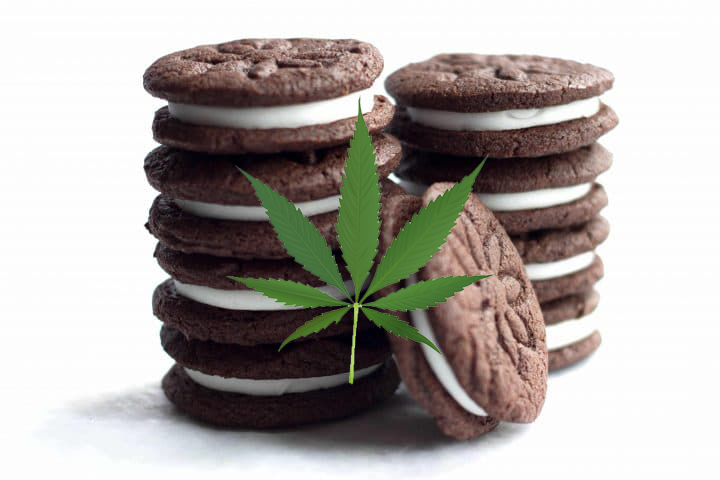 What's better than making delicious homemade oreo cookies? Well how about spiking the with some sweet THC oil!
Oreos are one of the most appreciated munchies of all time- they are such a basic, but perfect desert! If you are willing to prepare some at home you will find out that the homemade oreos actually turn out even better than the ones you buy. This recipe will teach you how to make some lovely homemade oreos in no time and without requiring any special skills in the kitchen!
Preparing your cannabis oil
Ingredients:
1-1 ½ ounces of finely ground marijuana, trim or buds
28 ounces of cooking oil
Preparing your cannaoil:
Heat your oil in the saucepan on a low to medium heat. Make sure that it doesn't boil;
Once hot, drop in the 1-1 ½ ounces of fine ground cannabis and stir thoroughly
The key here is to stir, so that the oil doesn't get too hot.
Once you have been slow cooking the buds for approximately 1.5-2 hours, take them off the stove.
Pour the mixture through a cheesecloth and into the container that you will be keeping your silky Canna-mixture
Place the jar of Canna Oil in a dark place or in the fridge for storage
Preparing your homemade oreos
Ingredients for your cookies:
1 cup unsalted butter (room temperature)
1 cup granulated sugar
1 egg (room temperature)
1 teaspoon pure vanilla extract
2 cups whole-wheat flour
¾ cup cocoa powder
1½ teaspoons baking powder
1 teaspoon salt
Ingredients for your filling:
½ cup unsalted butter (room temperature)
1 tablespoons half-and-half
1 tablespoon Cannabutter (melted)
1 teaspoon pure vanilla extract
Pinch of salt
3-3½ cups powdered sugar (sifted)
Time to make your weed oreos!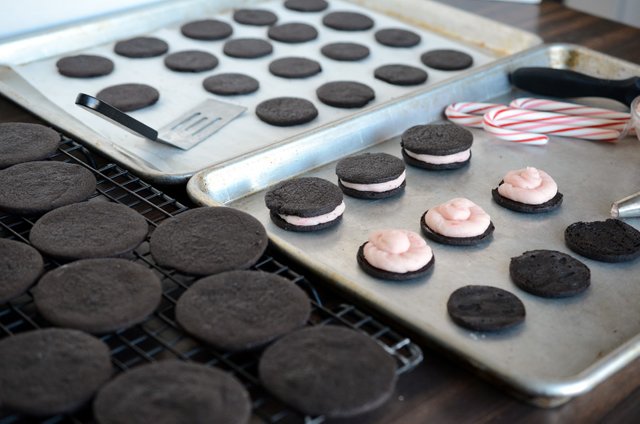 After preparing your cannaoil and getting the rest of your ingredients it is finally time to make your cookies.
Cream and mix the butter and granulated sugar until it's throughly mixed. Add the egg and vanilla, continue to mix.
In a mixing bowl, sift together the whole-wheat flour, cocoa powder, baking powder, and salt. Make sure there are no lumps until all the lumps disappear.
Add the sifted mixture to the butter mixture, and mix on low speed. Make sure everything is mixed. Even the bits that stick to the side of the bowl
Divide the dough in half, wrap, and refrigerate for 1 hour.
Preheat the oven to 350F, and line a baking sheet with parchment paper. Roll out the dough onto a lightly floured surface, less than ¼-inch thick.
Cut the shape of your choice (we use a round biscuit cutter), and bake for 10 to 13 minutes until set.
Now to make your filling:
Once the cookies are baked and cooled, its time for that amazing filling.
Combine the butter, half and half, canna-butter, vanilla, and salt until well incorporated. The mixture will be lumpy, so scrape often.
Add sugar and mix on low speed until it's all mixed well.
Once ready, simply spread some filling on one cookie and cover with another. It's that easy
If you've got any left over you can save it in a jar for up to 20 days in the fridge.
Congratulations! You just made some mindblowing cookies (literally!). :)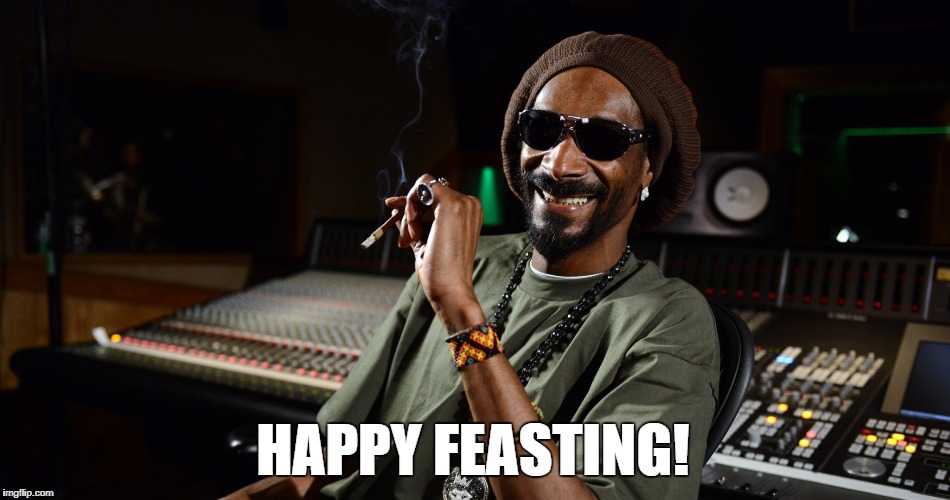 Source: https://www.marijuanabreak.com/homemade-weed-oreos-recipe/