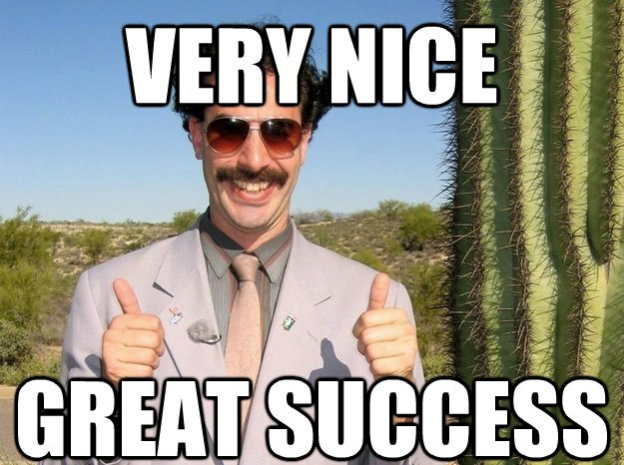 It is time to announce the winners of the giveaway.
#Steemit powered glass right to your doorstep. "Very nice, how much?" FREE! The following users have won a #glass #pipe to be shipped on Monday!
Please shoot an email over to the account I have made for steemit. cryptocameoATgmail
How were the winners picked? Nothing special. They just left a comment. Don't worry if you are just now stumbling on to this you have not missed a thing! Keep an eye out for next time. Steemit has changed the way I view social media and I am ecstatic that I can give afford to give out free #glass and have blockchain generated steem help out with the shipping costs and future giveaways. The community that upvoted pipes into the hands of its members, amazing.
My friend had the wonderful idea to use a number generator between 1 and the X number of comments left at the end of the giveaway. See comments/rules on giveaway here. 
Used https://www.random.org/integers/ and got the numbers 1, 5, 9, 9, 20
1 is my post so that skips down to lostnugget. 5 is desmonid. The 9's are my post again and jordan bradley already won a pipe so lets bump them up to tessaddavis and drinkzya. 20 is mastertrader777.
Note to winners:
Need preferred name, street+number, city, state, and postal code. As the giveaway rules stated I can only cover USA postage. If for some reason the prize is not claimed by monday then I will pass it to another comment poster. If you do not want to recieve mail or you wish to opt out please let me know so that I can pass the pipe to the next poster.
In conclusion:
I am very happy to report that the first try at this was a much bigger success than expected. The #marijuana user base on here has really taken off. 72 votes and 24 comments total was quite a surprise. I will certainly be doing this again, and you can expect to see the next giveaway start either at the end of August, or at the beginning of September. For now, enjoy that glass, and I am eager to see some snapshots of the success stories.
Stay tuned for more pictures or videos of the manufacturing process, giveaways, and much more. Until then have a great week, and of course "steem" one up for me!