Marsh Rabbits (four of them)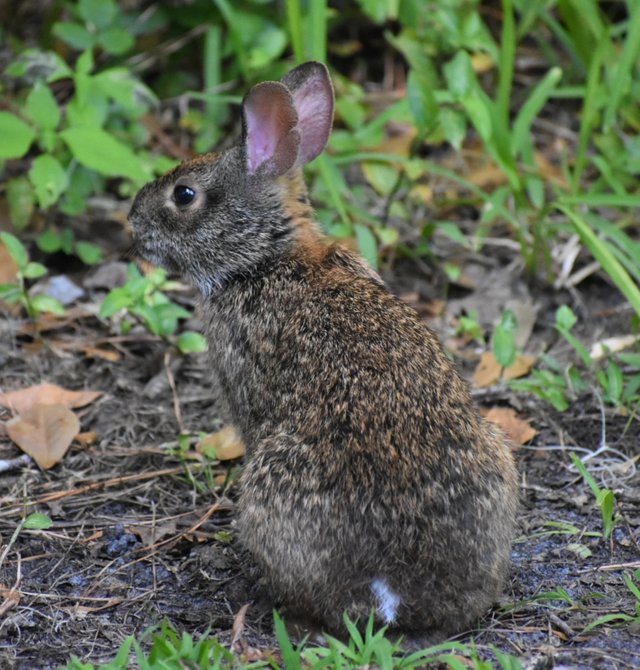 This week I saw four Marsh Rabbits.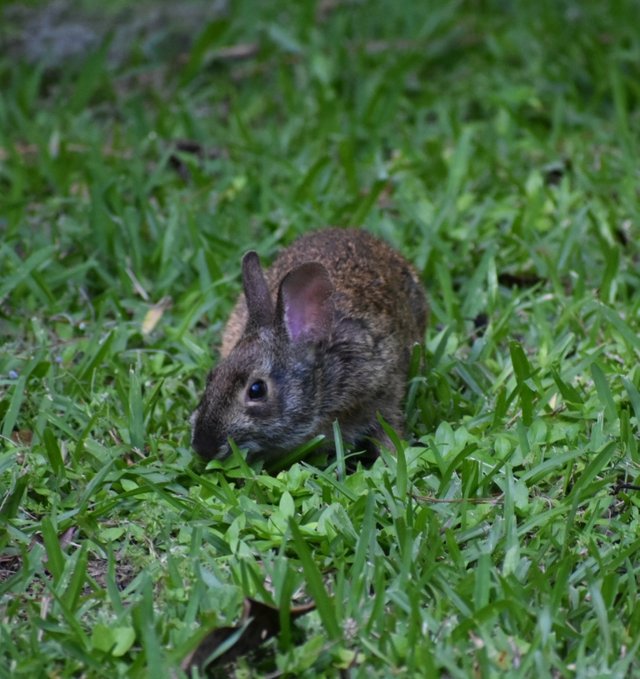 A calm, slow approach will bring you close to them.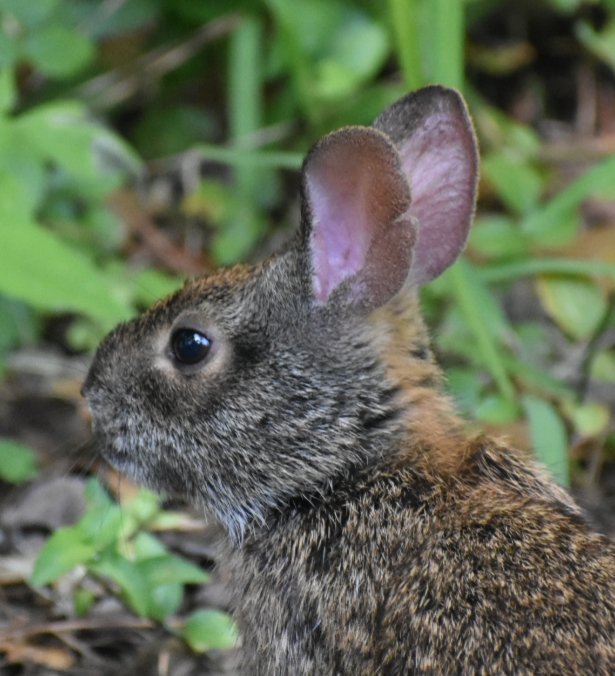 This one had a slice in its left ear. I wonder what happened?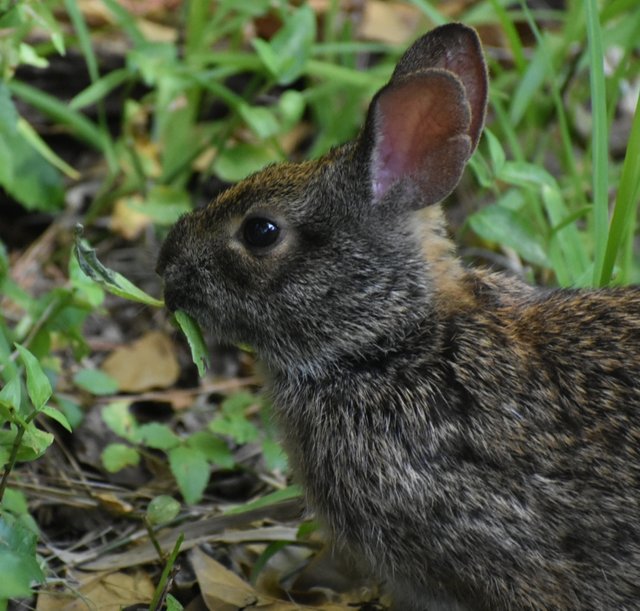 They are adorable when they chew on grass.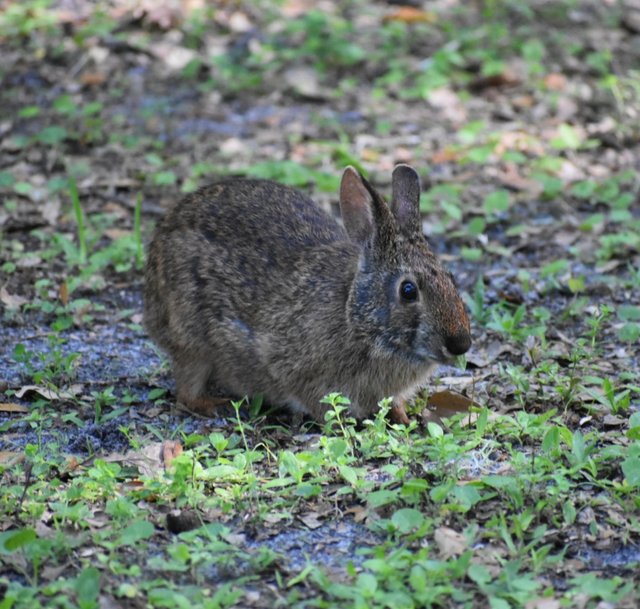 This one's ears were fine.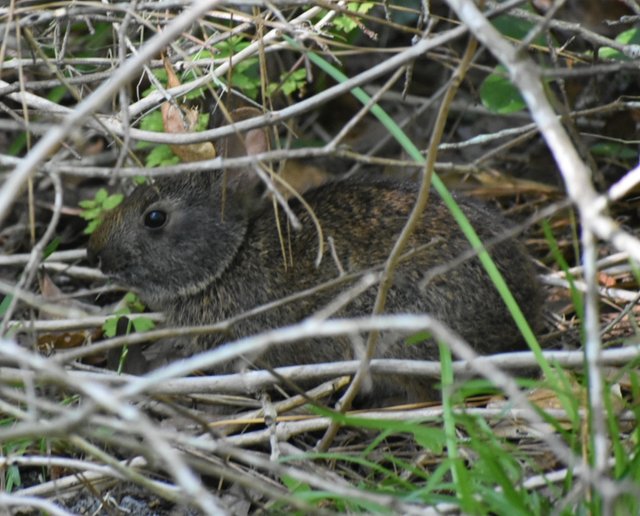 This baby / young adult hid quickly, still getting used to humans.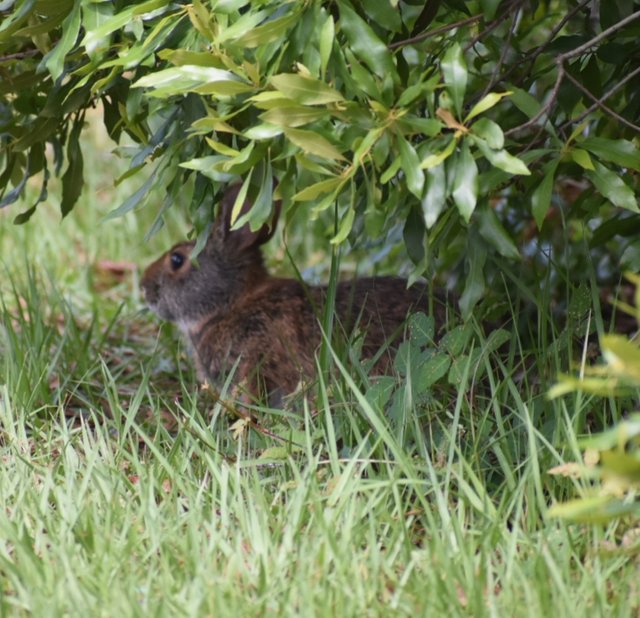 The first three above were at the same park. This one was at another park about 15 miles away and appears to have lighter coloring.
All pictures taken by @rawruss with a Nikon D3400 w/ 70-300mm lens. Rabbit power!