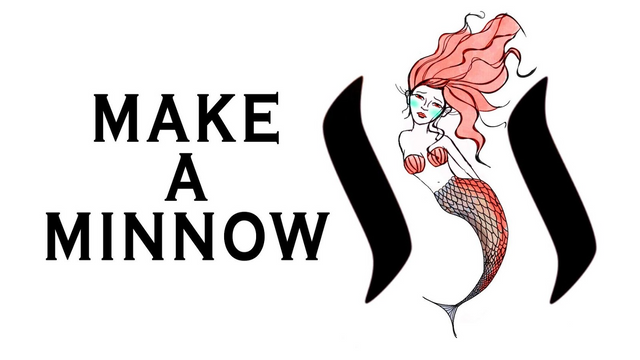 It is with great pleasure that we announce the winner of the MSP Make a Minnow #26: Holiday Special Edition
Sur-prize!
MaM has a tradition of sur-prizes. Here goes: MaM relies on the actions of nominators to pick the winners. So, everybody who nominated in MaM#26 will receive 10 SBI. And, as a thanks from us at MaM to the continued efforts of community builders, every nominee will receive 20 SBI per nomination. Blah blah tl;dr pls: Your act of nominating gives your nominee 20 SBI.
2018 has been a roller-coaster year for the Steem platform and, despite some recent rumblings, 2019 looks to be a full of opportunity. There are solid communities here building homes for themselves with the tools forged from technology and a deep desire to connect with like minded people - whatever your flavour of mind happens to be.
Happy Holidays to everyone and MaM will return in the New Year!