Do you know what 'returning resident' means?
With many people still on holiday or heading back home, one might assume 'returning resident' refers to those coming from a nice holiday destination. Actually, it does, but in the very PC state of California, the term 'returning resident' will be used to refer to those getting out of jail.
Crime-ridden San Francisco has introduced new sanitized language for criminals, getting rid of words such as "offender" and "addict" while changing "convicted felon" to "justice-involved person."
Basically that means that a guy sent to jail for a robbery committed while high on drugs will now be described as 'a person with a history of substance use, who has recently been involved with justice, is now a returning resident to the beautiful city of San Francisco.
The reasoning behind this new PC language is that convicted felons should not bear the stigma of their bad behavior.
Since I have no plans of moving to California I find it quite funny!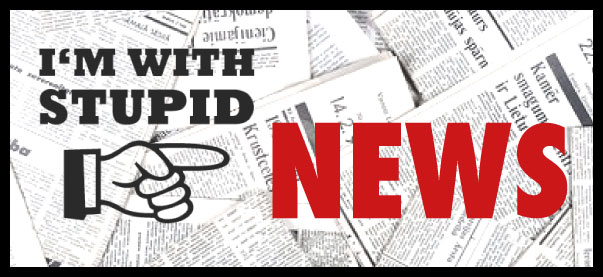 Lately I have been wasting a lot of time scouring mainstream media sites to find interesting stories to use for the RL writing gig so I feel under an overload of crap, which is why I decided to share some of it with you!
I won't even go into all the consternation surrounding Trump's recent reference to doing God's will by going into a trade war with China. For the brainwashed liberals it's ample proof he's mental. I, however, remember a time when George W. Bush said he was doing God's work by going to war with Iraq! Or maybe it's just that US presidents have a special relationship with the Almighty. God knows!
However, I will mention a post from Newsweek on breaking the taboo of eating human flesh. Cannibalism is the most used example when discussing the Overton window - a propaganda technique that is used to introduce unthinkable ideas into public discourse, as a first step to making them acceptable. The Newsweek article stops short of saying we should actually revert to cannibalism, but makes it clear it's just a problem of repulsion we could overcome. Personally, I don't see how cannibalism would be on anyone's agenda, but as someone pointed out floating the idea that there's no real problem to eat human flesh is a form of dehumanizing people. What else can you understand when you're told eating human flesh is no different from consuming beef or pork. We're all animals, aren't we?
At least I hope the article sent some vegans into a fit, although I wouldn't be surprised if they found a rationing to make it morally acceptable. You could make it a question of consent, a word so dear to the liberals. If I consent to being eaten after I'm dead, then it's OK, I guess!
Hope you're doing something more fun than reading stupid news!
Well, maybe not the sort of fun these senior citizens were caught having in a public place... although, it's nice knowing someone is having a good time...
Thanks for reading these stupid news with me....