Dobermansden vs Supermankillemm - Madden NFL 19 Ep.3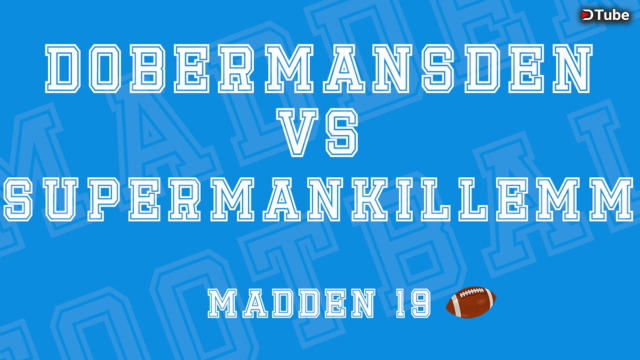 ---
Online Ranked Gameplay on PS4.
DobermansDen - TEN 17
SupermanKillemm - TB 0
My defense stepped up again with two interceptions, one defensive TD, one forced and recovered fumble, shutting out SupermanKillemm's offense. That's two games in a row shutting out both of my opponents. I'm still lacking in the running game, once I can get the hang of the run, I should be able have a more diverse system on offense.
I'm now 3-0, enjoy the game.
Maddenitis Discord channel - https://discord.gg/BJYdbHc
---
▶️ DTube
▶️ IPFS