PAPER DAISY
This is a last minute entry to macrophotography contest run by @juliank
This is a photo I took as the sun was coming up. It was taken on the Main drive of Melbourne Zoo.
This is my favorite flower because it lasts for so long. Seeing them in the garden makes me really happy. I love how the textures of the petals look against the grain of the center stamens of the flowers bloom.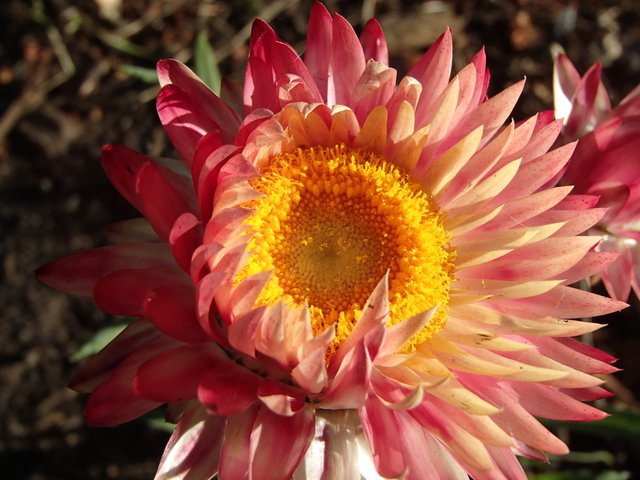 This photo was taken in March 2016 (I think), I can't remember what I used to take the photo.