I spotted this little fella struggling in an old, abandoned spider's web. Not really the season for wasps I know, but it had been sunny so I guess it woke up from its winter sleep only to get well and truly stuck.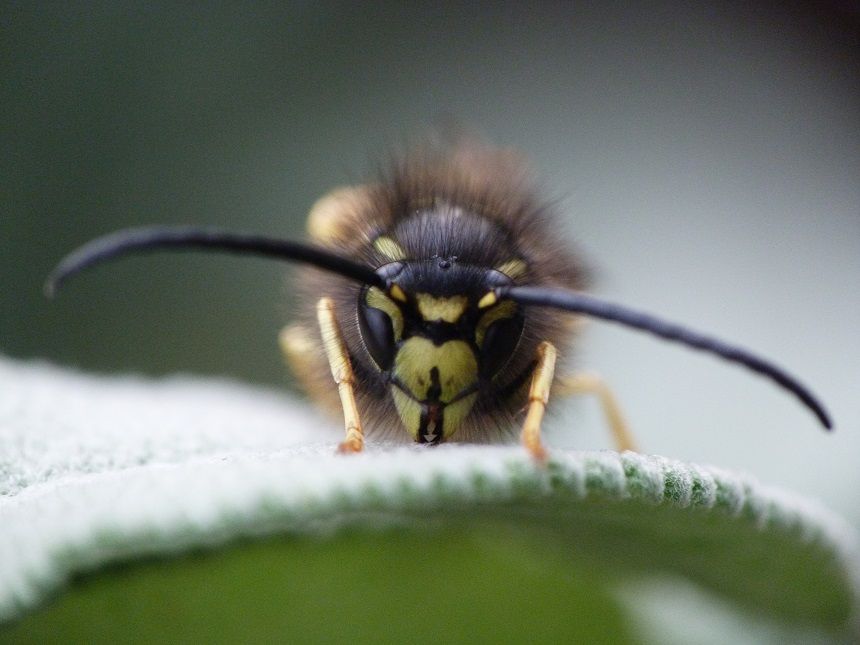 I love helping insects - yes even wasps - and I quite quickly used a twig to lift him from the web and rest him gently onto the leaves of my sage bush. Spider's webs are not easily shrugged off though and my new friend needed some more help. Its wings were stuck together and in trying to free them it had got one of its legs stuck too.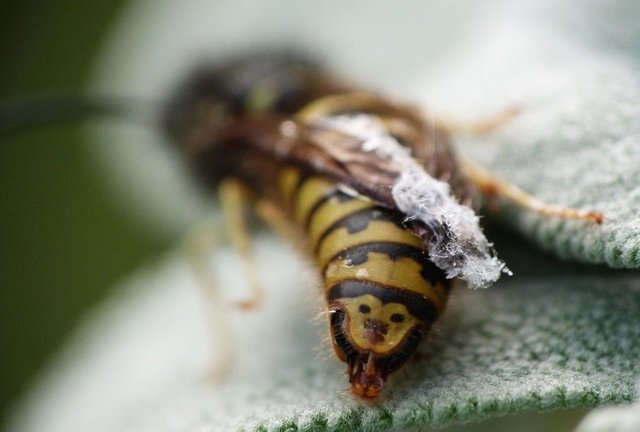 I spent the next half an hour carefully helping the wasp remove the web. Sound strange? Well it was a rather beautiful half hour, in which I was totally absorbed in the microcosm of wasp rescue. Normally if you disturb an insect it will scuttle off. Certainly if you approach it with two small twigs and finally tweezers you would expect evasive action. Not so this fella. He walked round and round the top surface of the leaves - wriggly yes, but not frightened by my actions and ultimately allowing me to slowly, slowly wipe and pull the web away.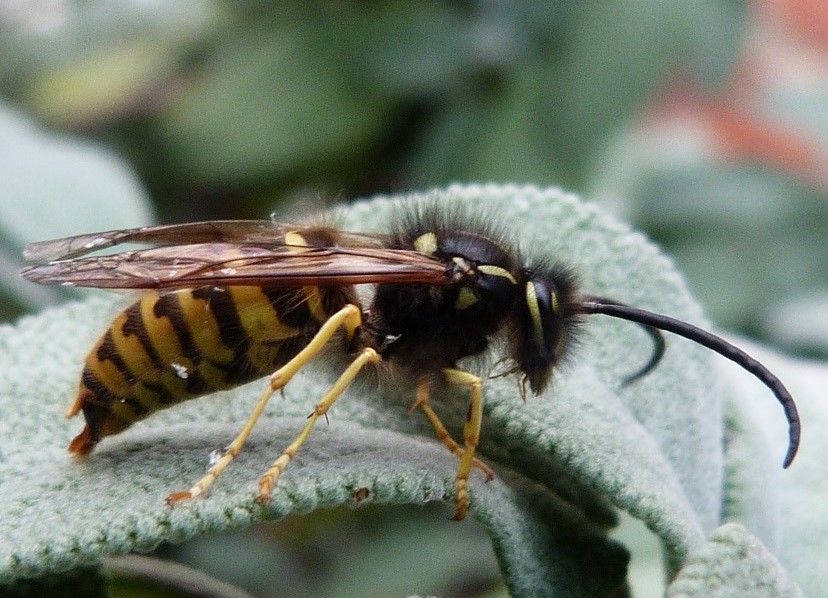 Then followed the grooming - the careful preening of every millimetre of antennae, using both legs and mouth parts. One of my favourite insect activities to watch! Incidentally, the antennae are also how I know this wasp is male. I posted my pictures onto a wildlife identification group and was told that this was a male as it had 13 antennal segments!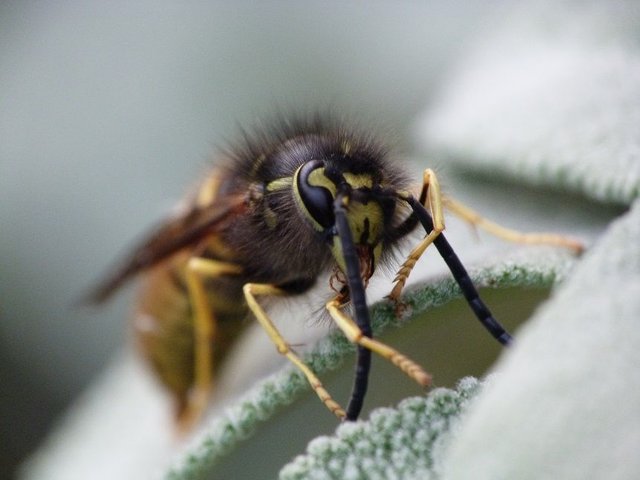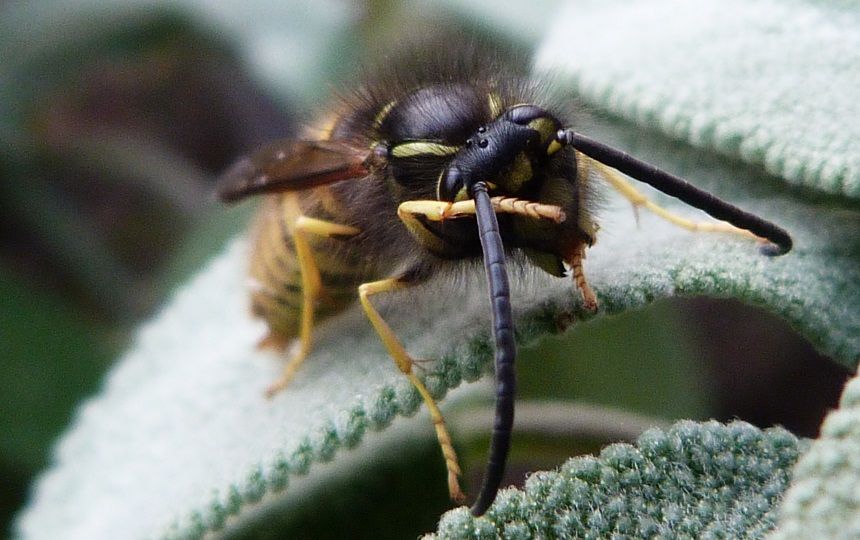 In the end I saw him safe into the leaf litter as the sun was going down. The end of an enchanting time bubble, shared in friendship with a wasp.
Thanks for reading. All photos were taken with my Panasonic Lumix FZ45 with clip on Raynox 150 macro lens.
Here's another post on befriending and helping insects https://steemit.com/nature/@monkeygentle/bubbles-of-delight-the-joy-of-befriending-insects