Hi
So it turns out that I should really have checked this caterpillar out on-line before I started playing with it and taking images. This is the caterpillar of the brown tailed moth. You only have to look at some of the news reports to see how problematic these little buggers can be
https://www.thesun.co.uk/news/1818965/alarm-as-billions-of-brown-tail-moth-larvae-which-can-cause-blindness-descend-on-essex-village/
(although it's quite normal for The Sun newspaper to exaggerate their stories).
The hairs on this beautiful beast can cause irritation, breathing difficulties and blindness. It's probably the most dangerous portrait session I have ever taken part in.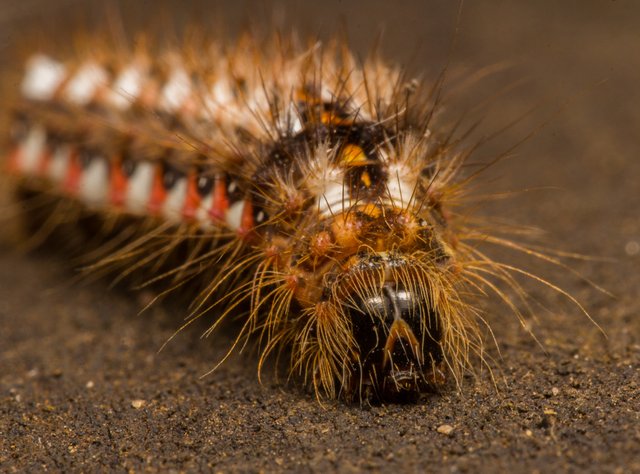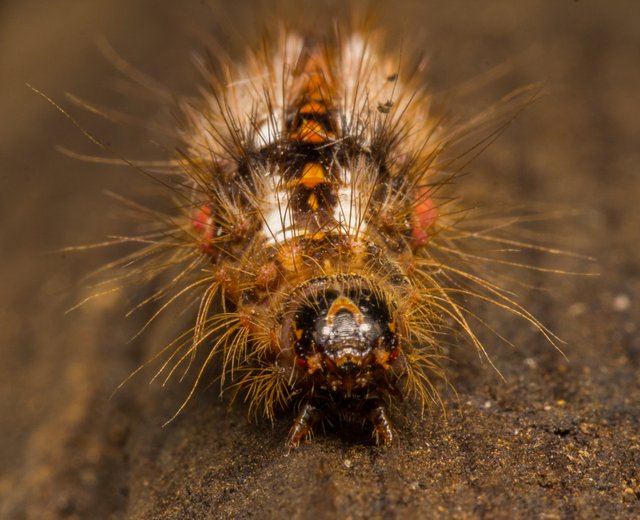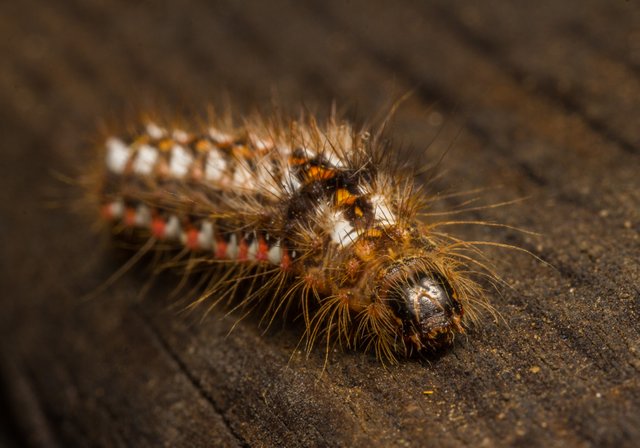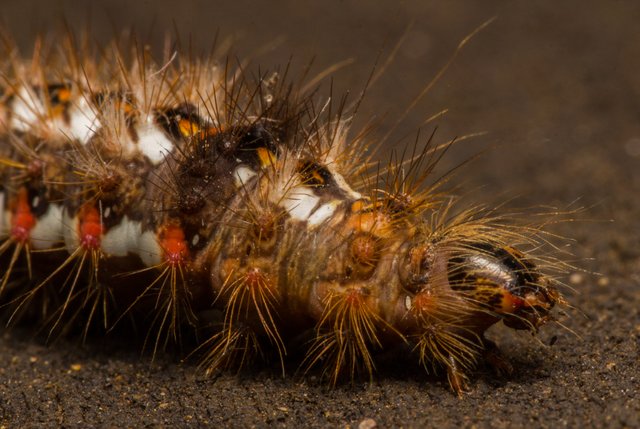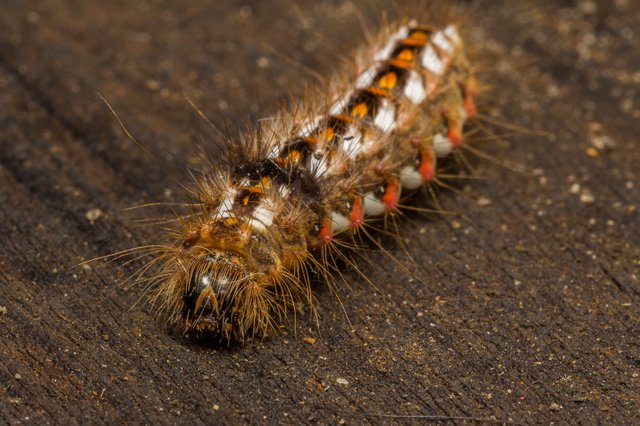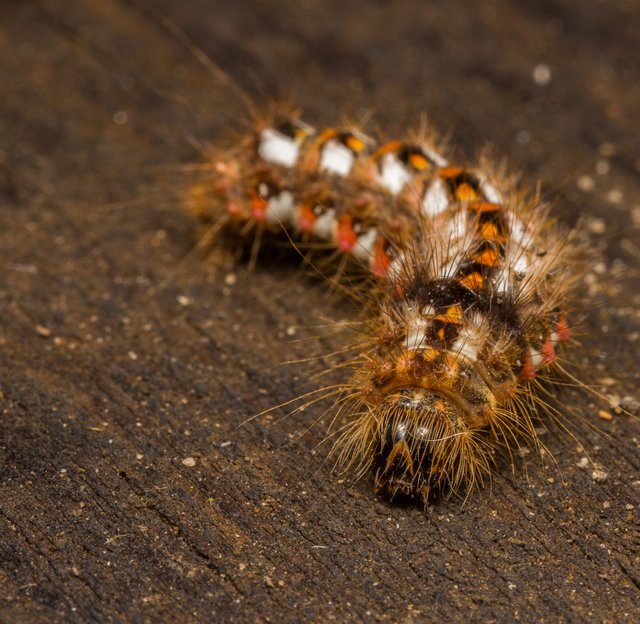 Thanks for looking
Mark
---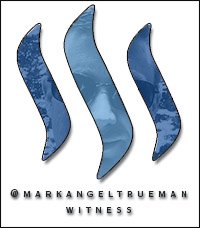 Please vote for me as one of your witness choices if you appreciate what I do for the STEEM blockchain. We all have 30 votes to cast and this determines who has the responsibility to keep this blockchain going.
You can vote for me here
https://v2.steemconnect.com/sign/account-witness-vote?witness=markangeltrueman&approve=1
Or go to https://steemit.com/~witnesses
and enter my name and vote