Some insects look so similar to leaves that it makes if hard to find them when they are on a tree or on the ground.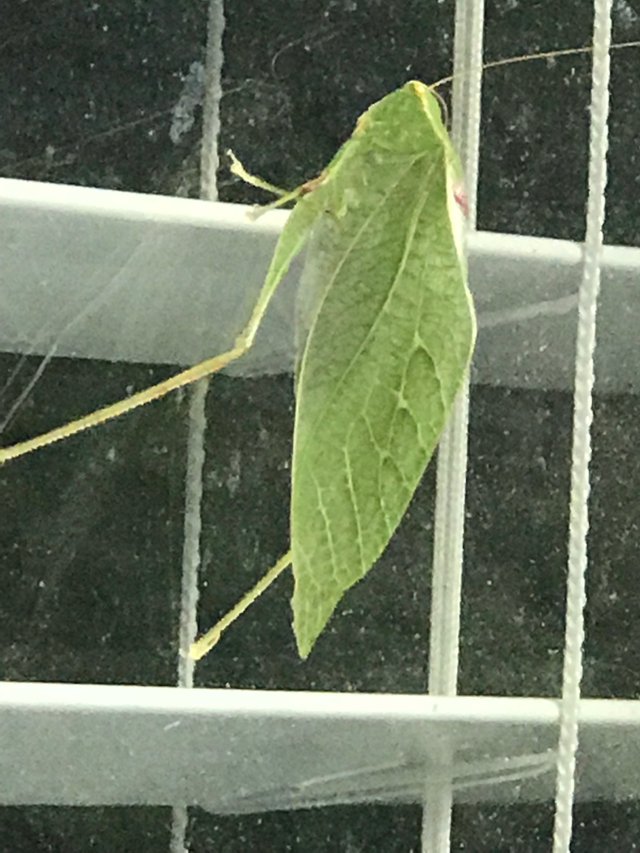 When that insect is on a window, then it is easier to find. I thought that this particular insect was a piece of a leaf especially when I got close and it did not move.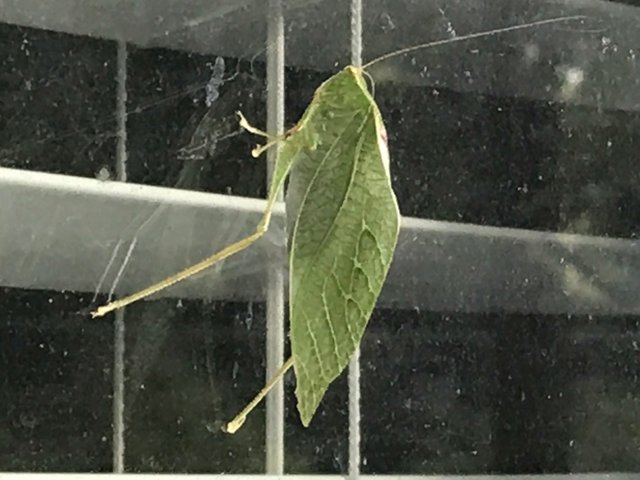 You can even see the veins in the leaf bug. Nature is an awesome wonder.