Hello to all photography lovers!
First of all, I would like to thank all the participants of this contest because the level was excellent! The Macro photography theme is one of my favorites so I wanted to do a second contest and maybe others later ...
You were 20 participants for this fifth day of [50 SBD TO WIN] / 🐜 7 DAYS MACRO-PHOTOGRAPHY CONTEST 2 🐜, I was so excited to discover all your works!
Here is the winner of this Day #5 who will be selected for the final and also the 5 other participants whose work was very good! I voted all your blogs and I invite you to participate in the remaining 2 days! 🙌
---
---
THE WINNER OF THE DAY IS: @marjanko
Quick story
"When the earth stood still"
This was just one of those days, when everything just comes together. When you already know in the morning, that today will be the day. That feeling, that wouldn't let go, until you do it.... just something, telling you: "Go and try it! Today is your day!"
Colliding two water drops, is the game of millisecond. Colliding three water drops is mission impossible, but if you don't give up and try, try, cry a little 😥 and 😥 😤, but still, you try, try, try... eventually everything connects and you will get such indescribable moment, captured forever!😍
"Appreciate small moments"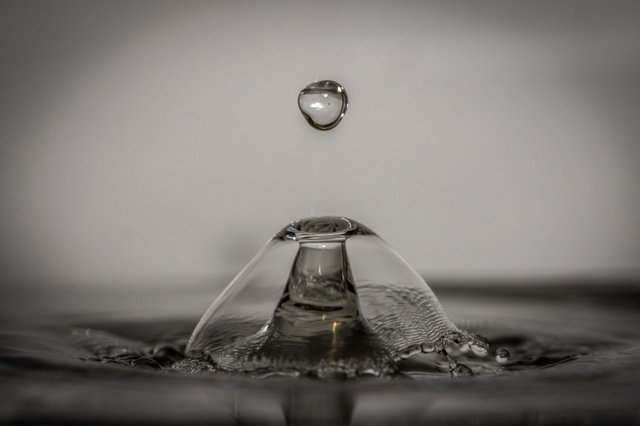 Cam: Sony a6000
Lens: Sony 90mm G OSS 1:1
Set: F6.3 / shutter 1/125/ Iso 250
Light: Ex. flash
Trigger: https://goo.gl/d7zVNv
But still, the question remains: "How do I do it?"🤔
So, for next week, I will be making tutorials from A - Z, about water drop photography. (Maybe, @Dtube channel will start?😱) I hope you enjoy the photo and if you are excited to see more amazing footage, don't forget to follow me👍
Yours truly, @marjanko 🍀
One more thing!
This would not have been possible, without my amazing wife, ❤️ @tinabrezpike ❤️
🍀Enjoy❤️Upvote❤️Resteem🍀

HONORABLE MENTION for:
Hello photography lovers from macro lenses !!!
What's the news for all of you ?
May you all be healthy and always in His protection
On this occasion, I would like to present some photos of butterflies that I got in the afternoon using a macro lens. This is my offering for the challenge of the macro photography contest held by @flamingirl.
Every participant who participates in the macro photography competition on day 5, I am sure they have prepared their best photos to compete in this contest, so I @wandairawan have also prepared some photos that I think are good to compete in this contest photo.
And ... these are some photos of butterflies from me with a combination of light and dark photo backgrounds. Enjoy their beauty and hope you all like it.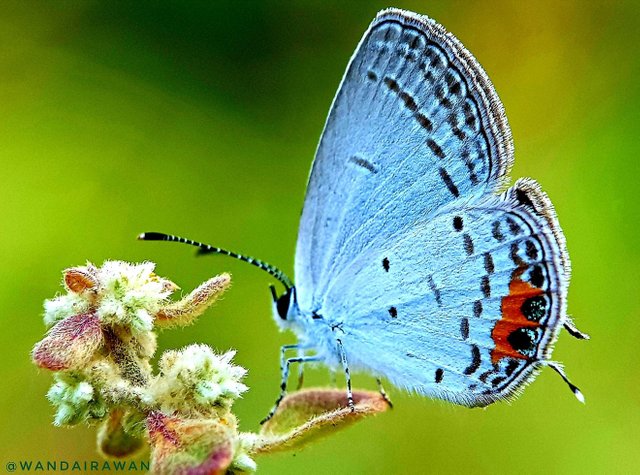 Well ... those are some pictures of beautiful little butterflies from me @wandairawan to take part in a macro photography contest held by @flamingirl on this 5th day.
And on the next day, I will try to provide more and better macro photography to compete with those who participated in the challenge of this macro photography contest.
Thanks to @flamingirl for making the challenge of the macro photography contest, success is always with you and my warm greetings to all participants who took part in this event, hopefully you will be elected. :-)
Camera: Samsung SM-N950F / F1,7 /4,30mm
Lens: Prosumer /45mm
Location :
JL. Railroads. Meunasah Aron, Muara Batu, North Aceh District, Aceh, Indonesia.
Photo By @wandairawan
---
Love is source of life
Does Insects mate?
Yes, Insects mate directly with the male and female genitalia coming together. The insects choose throe partner first and then The couple agree to mate. Many insects use extensive courtship rituals to choose their sexual partners. There are few insect which even mate midflight while they are flying. few winged insects have a unique sex organ which helps them to mate midflight.
Never got to know the above fact till a take the picture
Below is my entry for Day #5 7-day macro-photography challenge by @flamingirl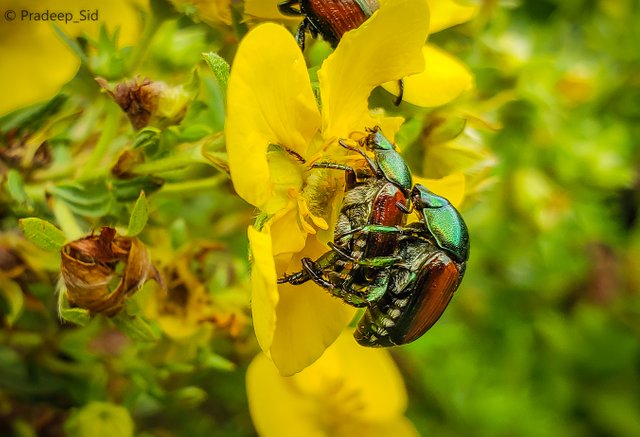 The above images were captured using my smart phone Samsung s9
Have a great day.. !! Upvote and follow if you like the picture
---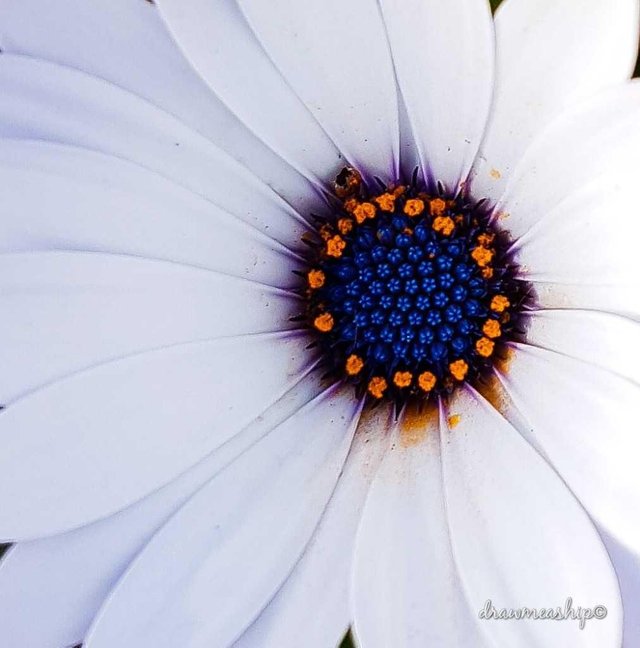 Hello, today i participate to the photo challenge of @flamingirl here is the link if you want to join the contest:)
https://busy.org/@flamingirl/contest-50-sbd-7-days-macro-photography-challenge-2
In Melbourne it is just the start of spring. I love spring because of the flowers. We always go for a walk with my daughter on the week end, and I like to show her the beauty we can find in nature, simple things like snails, rocks, flowers...She absolutely loves flowers she stops everytime she sees one and smells it. She does this so much that her little nose is full of pollen!!!That is the cutest thing in the world.
Here is a photo of a flower from a garden we found this morning i found the inside pattern of the flower very pretty.
---
Day 5
I missed yesterday to submit anything and I am jumping into day 5 of the competition run by @flaminhgirl
The rules of the contest you can find here.
My favourite macro shots are drops of water. I have made many with the sage leaves, because they have quite interesting texture and when the water droplet reflects or magnifies it, it is pretty much different.
The long expected rain was short and this droplet actually is not from the rain but when I watered the plant.
I edited with Lightroom to enhance it.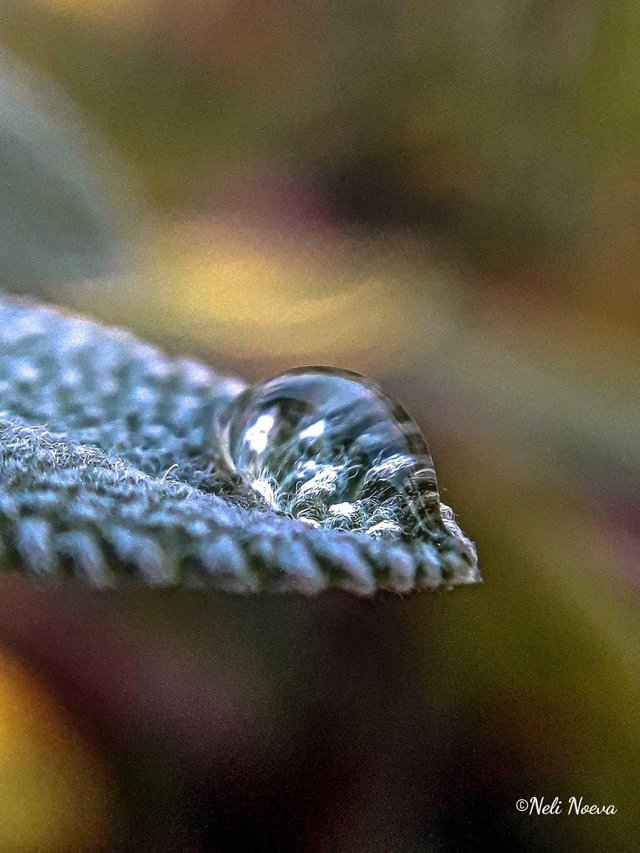 ---

Congratulations to @marjanko, @wandairawan, @pradeepdee6, @drawmeaship, @nelinoeva and Thank you to all participants!!!
See you soon for the DAY #6 of the 7 DAYS MACRO-PHOTOGRAPHY CONTEST 2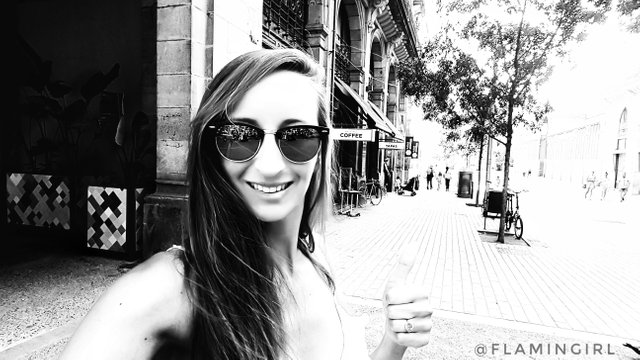 If you liked reading this article, feel free to FOLLOW ME, UPVOTE and RESTEEM! It's always appreciated =D. Thank you all for your support and see you soon for a new flamingirl's adventures!