Thanks to Steem now I am in Luxembourg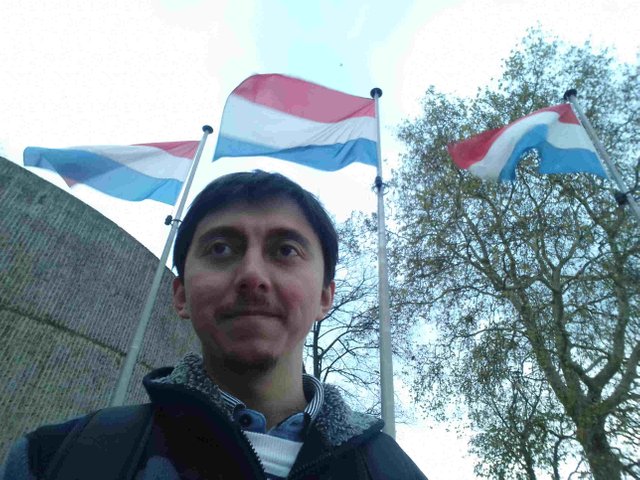 Yes, dear readers, at this moment I am in Luxembourg, employed by Fujitsu, to work in the European Commission on a blockchain project (EFTG) that is closely related to Steem! Amazing!
I can say that publishing and doing developments in Steem has been a great decision in my life, since we are seeing how everything related to Blockchain is growing at an amazing rate and companies discover the potential behind it to solve many of their problems.
It was a big surprise to me when @sorin.cristescu, in April 2018, seeing my developments and publications, contacted me to offer to work with him and his Blockchain team (BLKCC) at the European Commission. A work that really interests me a lot, although not easy to get by the process that entails. Normally, the European Commission does not hire people directly but rather grants the development of projects to companies or consortiums through public tenders. And therefore, a large part of the workers within the Commission are external, coming from different companies.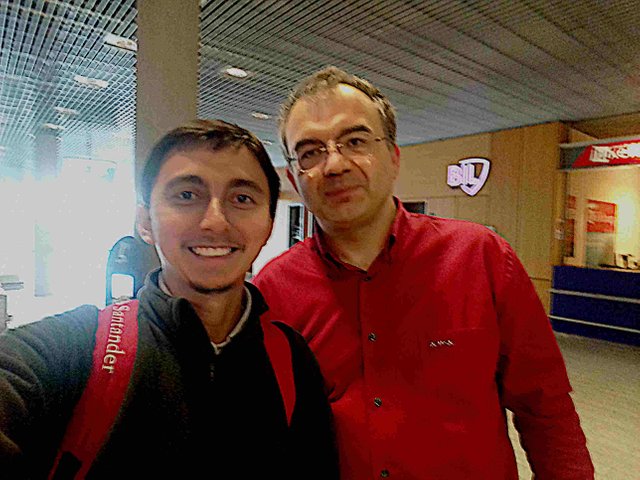 with @sorin.cristescu at the airport
For a company, the process of hiring someone from abroad is not an easy task. For this, a complex process of obtaining a visa and work permit must be done within the European Union. In this regard, thanks to @sorin.cristescu and Jerome Gastaldi (@jeromeg), Fujitsu Luxembourg has decided to take this step, even making an initial economic contribution that has been very helpful in establishing myself here in Luxembourg with my wife and children.
Luxembourg is a great country, with an excellent quality of life. Despite being small, it is a multicultural site where people from all over the world converge. I am very motivated by everything I will learn here, and also by the fact that I continue to deepen the Steem code and adapt it to the needs of the EFTG project. I hope that I can contribute a lot to the team and take this project forward, and at the same time continue contributing to the Steem blockchain.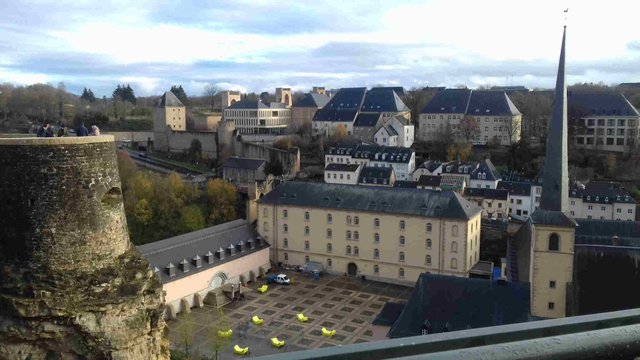 Views from Chemin de la Corniche. Luxembourg City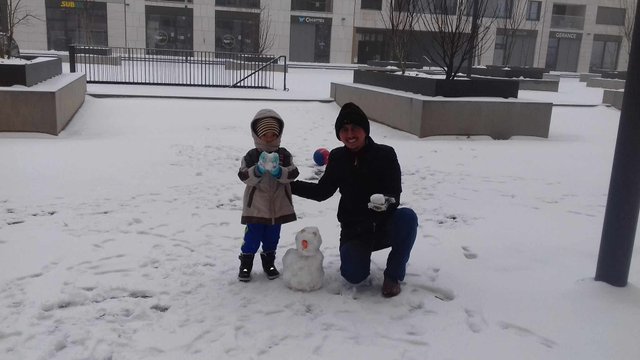 Enjoying the snow
Many thanks to Sorin, Jerome, Fujitsu and everyone who in one way or another helped make this possible. Also thanks to all the BLKCC team for their great reception.