| | |
| --- | --- |
| In a perfect world we would only need to open a faucet and refill our heart with pure love. | Num mundo perfeito teriamos apenas de abrir uma torneira e reabastecer o coração com puro amor. |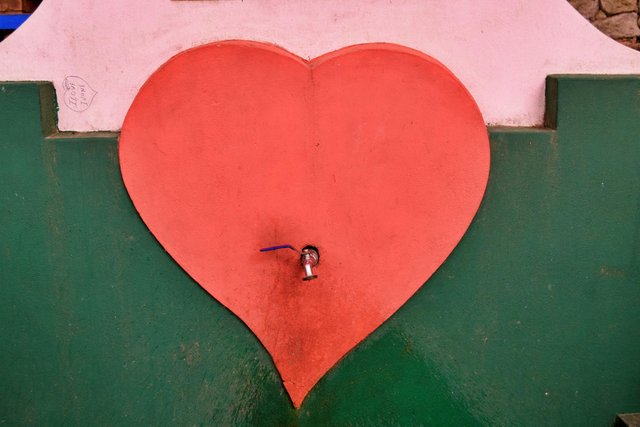 | | |
| --- | --- |
| But the reality is quite different and we actually need to nourish our daily relations so we can bring love to our lives!! | Mas a realidade é bastante distinta e é necessário alimentar as nossas relações diárias para trazer amor às nossas vidas!! |
| | |
| --- | --- |
| I found this Love fountain ('Fonte dos amores' in portuguese) in Pateira de Fermentelos (Águeda - Portugal), but the only thing that came out of the tap was water, not love. | Deparei-me com esta Fonte dos Amores na Pateira de Fermentelos (Águeda - Portugal), mas a única coisa que saiu da torneira foi água, não foi amor. |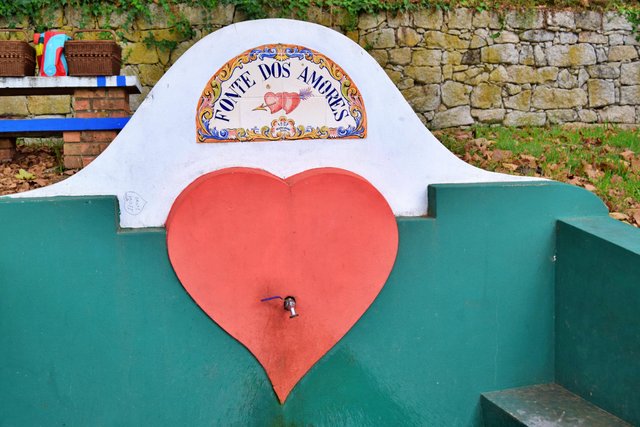 Although there is hope because love was on the surroundings

There were some families and other groups reunited around tables to eat, listening to music, fishing or playing games, and sharing that time with others is a beautiful manifestation of love!

Porém há esperança porque havia amor nos arredores

Vimos algumas famílias e outros grupos reunidos a comer, a ouvir música, a pescar, e em jogos, e partilhar esse tempo com outros é uma linda manifestação de amor!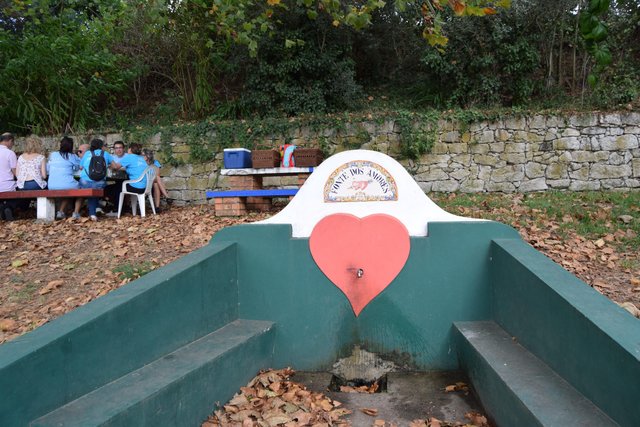 Hope you have a great weekend, hopefully, full of love!!
Espero que tenham um óptimo fim-de-semana, preferencialmente cheio de amor!!
Let's look for love!! More love please!!(EN)
This is what I would like to see shared under the #LoveFriday:
Positivity: That's the main purpose!! In a world were wars, murthers, robbers, corruption are pumping everywhere, sharing positivity is even more precious;
Romantic or not: There is plenty of room for romantism, but not only. I personally like every kind of altruistic gestures, that is what makes our world a better place.
Stories, music, photography and any kind of art related: The window of possibilities is enormous, feel free, but remember it should be proper for all ages (no NSFW please)!
---
Vamos procurar por amor!! Mais amor por favor!! (PT)
Gostaria que na tag #LoveFriday fosse partilhado:
Positividade: Deve ser o mote principal!! Num mundo onde as guerras, os homicidios, ataques, corrupção estão por todo o lado, a partilha de situações positivas é ainda mais importante;
Romântico ou não: Há muito espaço para o romantismo, mas não só. Pessoalmente gosto de todo o tipo de gestos altruistas, são coisas dessas que tornam o nosso mundo melhor.
Histórias, música, fotografia e qualquer tipo de arte: A janela de possibilidades é grande, sintam-se à vontade, desde que adequado a todas as idades, nada de NSFW por favor!
---
---
---
Please do not forget to check the other daily photography initiatives:
Weekday Challenges:
...and challenges